back to ALL NEWS
ByteDance Acquires Moonton Technology At $4B Valutation
M&A
|
ANNOUNCEMENT DATE: 22 MAR 2021
M&A
09 NOV 2020
ByteDance Is Planning To Raise $2B Of Funding At $180B Valuation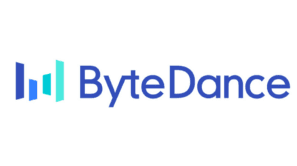 ByteDance, through its gaming subsidiary Nuverse, has acquired Shanghai-based mobile games developer Moonton Technology. The consideration of the purchase is not disclosed, but the target's valuation is estimated around $4B

Reuters' anonymous source told that Moonton would continue to operate independently from ByteDance after the acquisition
💠 Strategic Rationale
ByteDance, which owns TikTok and the Chinese short video site Douyin, has made major strides into the video game industry. Through this purchase, it obtains a title that would compete with Tencent's Honor of Kings and League of Legends in the MOBA genre.

ByteDance plans to boost Nuverse's international projects through cross-team collaboration and Moonton's team may become an essential part of the venture
💵  ByteDance Previous Acquisitions
🎲 Product
Moonton is a mobile games developer and publisher best known for its MOBA title Mobile Legends, which is mostly played in the Southeast Asia region, notably in Indonesia, Malaysia, and the Philippines, where it ranked as the most-downloaded iPhone app in 2017

After the release in November 2016, the game was removed from Google Play and App Store due to the IP infringement complaint from Riot Games. Its rebranded version went online as Mobile Legends: Bang Bang after 2 days

In total, the top-3 games of the company have been downloaded more than 435m times with a peak of 15m downloads in September 2020. Most of these downloads (around 95%) were generated by Mobile Legends: Bang Bang.