26 Apr — 2 May / 2021
Weekly News Digest #17
announced deals' size

$859m
Epic Games has acquired ArtStationEpic Games has acquired ArtStation
Zynga's subsidiary Rollic Games acquires Uncosoft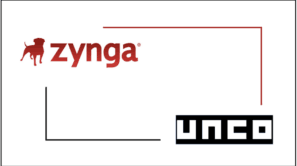 Huuuge acquires Traffic Puzzle match-3 game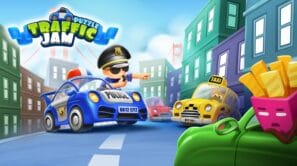 Epic Games has announced the acquisition of a Canada-based artists community platform ArtStation for an undisclosed sum. ArtStation will remain an independent branded platform at Epic, working closely, but not exclusively, with the Unreal Engine team.
ArtStation is a platform for digital artists to share, promote and sell their works. Since ArtStation's inception in 2014, Epic Games has always supported the community. Last year during the pandemic's height, Epic awarded ArtStation with an Unreal Megagrant.
As a part of the acquisition agreement, Epic Games reduces the commissions that merchants pay to sell their goods on the web. Additionally, ArtStation will provide free access to its streaming video service with a vast library of guides and lessons ArtStation Learning for the remainder of 2021.
This is the fourth acquisition Epic Games made this year. Earlier, the company acquired Fall Guys developer Mediatonic and two tech companies: RAD Game Tools and Capturing. Since the new announcement comes a few weeks after Epic closed Its $1B funding round led by Sony, we can fairly expect Epic to continue building its one-stop-shop infrastructure for the gaming community and make more M&As in the future.
Zynga's Turkish subsidiary Rollic Games has acquired Turkey-based hyper-casual mobile games developer Uncosoft for an undisclosed sum.
With this acquisition, Zynga continues to establish its Turkish hub (via recent additions of Peak Games, Rollic, Onnect) and to expand further into the hyper-casual business. Rollic's co-founder and CEO Burak Vardal indicated that Turkey has been especially competitive in the hyper-casual games field due to its large student population.
Founded in 2018, Uncosoft is best known for its hyper-casual mobile titles published by Rollic such as High Heels!, and Repair My Car!. Launched in early 2021, High Heels! showed a great start and has already been downloaded over 60m times.
VENTURE FINANCING
UPDATE: U.S.-based video game giant Electronic Arts (NASDAQ: EA) has completed the acquisition of U.S.-based mobile game developer Glu Mobile for $2.4B in equity value and $2.1 billion in enterprise value.
Facebook, one of the most active players in the VR segment, has acquired US-based Downpour Interactive, a developer behind VR FPS Onward.
Warsaw-based AAA PC and console game developer People Can Fly has acquired Canada-based gaming tech company Game On Creative, which specializes in motion capture, cinematics, and audio services.
Russian state-owned Sber has announced the launch of SberGames, a gaming division, that will supplement the company's entertainment ecosystem with video games. SberGames is already in talks to acquire Lithuania-based gaming data analytics platform GOSU Data Lab.