17 May — 23 May / 2021
Weekly News Digest #20
announced deals' size

$764m
Jam City merges with SPAC to go public at $1.2B and acquires Ludia for $175m
SPAC
Devolver Digital is reportedly preparing IPO at $1.4B valuation
RUMORS
The largest Russian bank Sber enters the gaming market, launching its game division SberGames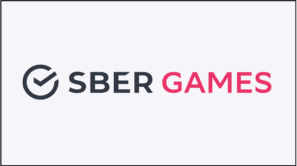 OVERVIEW
US-based mobile games developer and publisher Jam City (formerly known as Social Gaming Network) has announced its ongoing merger with DPCM Capital. Some of the cash proceeds will be used to acquire a Canadian mobile games studio Ludia for $175m. These transactions will value the combined company at $1.2B post-money enterprise value.
DPCM is a special purpose acquisition company listed on the NYSE with $300m cash held in trust. Concurrent with the merger, DPCM Capital and Jam City will raise $100m through PIPE, of which $36m is committed by Netmarble and $3m by DPCM. Part of the cash proceeds will be used to cover the expenses of the transaction and pay a cash merger consideration to Austin Ventures ($88m), which initially invested in Jam City in 2010 (approx. $28m).
After the deal is closed, the combined company of DPCM, Jam City, and Ludia will have approximately $115m of cash on its balance sheet. The funds will be used to accelerate the growth via future M&As and other strategic development initiatives. Upon closing of the transaction, Netmarble will remain a controlling shareholder of the combined company with super-voting rights and majority voting control.
Story Behind
The announced transaction is the third time we hear about the company going public. Jam City was planning to go public via IPO in the second half of 2017. Back then, the company was said to generate $400m annual revenue. It had already acquired Fat Rascal, Kiwi, and TinyCo, using its $130m investment from Netmarble received in 2015. However, by the end of 2017, the announced IPO was postponed to 2019. After that, there were some rumors about Jam City gearing up for the IPO, but they never came true until the current announcement.
Since 2017, Jam City improved its financial performance and acquired two more studios: Brainz and 231 Play. The company has also diversified its portfolio with several new titles and launched one more hit game Harry Potter: Hogwarts Mystery. Today, no single game contributes over 20% of total Bookings'20 with 53% coming from licensed IPs. Choosing the right time is another important thing to consider when going public, and 2021 seems to be one of the best years.
Consolidated financial performance
In 2020, Jam City and Ludia together generated $570m Bookings, compared to $471m in 2019. The combined company expects 23% Bookings CAGR 2019-2022E and plans to surpass $860m Bookings in 2023. In 2020, the company reported $33m of Adjusted EBITDA, which is 35% less than in 2019 ($51m). Assuming 30% Adj.EBITDA CAGR 2019-2022E, the company forecasts to reach $112m Adj. EBITDA by the end of 2022.
Historically the Adj. EBITDA margin accounts for 6%-11% and is below the industry average level because of the lower margins from third-party IPs (that constitute 53% of total Bookings'20). For comparison, in 2020, Playtika showed 39.7% Adj. EBITDA Margin, while AppLovin reported 24%, demonstrating an outperforming revenue growth. The expected 2x increase in Adj. EBITDA in 2022 seems to be quite optimistic, especially considering 30% growth in Bookings'22 vs 2021. In fact, Jam City demonstrated 19% YoY growth in Bookings in Q4'20 vs Q4'19, while Adj. EBITDA decreased by 35%.
Based on $1.2B combined enterprise, the implied trading multiples are:
| | | | |
| --- | --- | --- | --- |
| Multiples | 2020 | 2021 | 2022 |
| EV/Bookings | 2.1x | 1.8x | 1.4x |
| EV/Adj. EBITDA | 36.4x | 22.2x | 10.7x |
Compared to the average in the industry, the multiples seem high on adj. EBITDA'21 (12.5x EV/EBITDA'21 for Playtika and 16.9x for Zynga. Source: S&P Capital IQ).
Ludia's acquisition
Founded in 2006, Ludia (former Newplay Corporation) is a Canada-based mobile games developer, best known for third-party licensed games, based on Dungeons & Dragons, Jurassic World, Dragons, and some of the main Disney franchises.
The company also develops its original games, including dating app simulator Lovelink and visual role-playing novel What's Your Story? The third-party IPs-based portfolio appears to be a great fit for Jam City's established portfolio of licensed games. Based on Ludia's Q4'20 Bookings of $18.9m, the acquisition multiple is 2.3x EV/Bookings.
Written by Andrei Zubov
Texas-based indie game publisher Devolver Digital is rumored to be preparing for IPO on the London Stock Exchange at estimated $1.4B valuation. As initially reported by Telegraph, Devolver has appointed Zeus Capital advisors to prepare for the IPO. According to Game World Observer, the offering is expected to take place by the end of the year.
Founded in 2009, Devolver is an indie PC&console games publisher, known for Hotline Miami, Katana Zero, Gris, Serious Sam, and other acclaimed titles. Last year Devolver published a multiplayer hit Fall Guys (developed by Tonic Media Group which was acquired by Epic Games in Mar'21). Earlier this year, Devolver acquired Croteam, a developer behind Serious Sam franchise, and released another hit idle game Loop Hero — a debut title of Russian developer Four Quarters, which reached over 500,000 downloads on Steam within its first week.
Though the IPO is not yet confirmed by the publisher, the idea of Devolver going public doesn't seem unlikely. Considering the track of successful releases and additions, it is likely that the publisher will be welcomed by the investors and the public market. As for InvestGame, we would be happy to have a closer look at Devolver's business and analyze its future IPO prospectus, if the rumors come true.
Written by Andrei Zubov
A few weeks ago Russian state-owned bank Sber announced the launch of SberGames, a gaming division, that will supplement the company's entertainment ecosystem with video games. Now SberGames has shed some more light on its plans.
Development and publishing capabilities 
SberGames will primarily focus on the Russia&CIS games market but also doesn't exclude international activity. The company is going to develop mid-core games for PC and mobile, working across various genres except for social casino and gambling. SberGames has a diversified strategy and plans not only to develop its own games but work on third-party products, serve as a publisher and establish strategic partnerships.
When it comes to publishing, SberGames will leave 70% of the profit to a developer during the first year after release. Afterward, the publisher and the developer will split it equally (50/50). The company is also open to project financing and is ready to provide its expertise in localization, marketing, and business processes.
Data Platform
In its first press release, SberGames announced the acquisition of Lithuania-based gaming data analytics platform GOSU Data Lab. Now the company continues to emphasize its data-analytics capabilities and plans to utilize a new data platform, that will track the player's progress and adjust the gameplay depending on the playstyle, skill, and preferences of the player. It will also optimize push notifications, advertisement, personalized loot boxes, and in-app purchase recommendations. Though the platform's full implementation will take from 5 to 10 years, it will be used to track and improve the performance of SberGames titles in the nearest future.
CIS gaming market
We continue to observe an increased interest in the gaming industry in Russia&CIS region. The number of M&As and investments in the region gradually increases, while more and more companies expand into gaming. A few weeks ago we covered the announcement of the first Eastern European VC gaming fund The Games Fund, and now we see one of the biggest companies in Russia diversifying its entertainment ecosystems into gaming.
Written by Andrei Zubov
MERGERS & ACQUISITIONS
France-based multiplatform developer behind Warhammer 40,000: Mechanicus Bulwark was acquired by UK-based indie games publisher Kasedo Games for an undisclosed sum. From now on, Bulwark's games will be published exclusively by Kasedo.
Tencent has acquired a 3.8% stake in Finland-based PC&console games developer Remedy Entertainment from Accendo Capital, which now owns a 14% stake in the company.
Sweden-based M.O.B.A. Network, which operates twelve gaming and esports communities, has acquired another gaming media company Magic Find.
---
VENTURE FINANCING
In our previous Weekly News Digest, we covered the new boom of blockchain-powered gaming and NFTs. The buzz continues with the new investments:
— US-based Forte, which provides game developers with blockchain infrastructure, has raised $185m in a Series A round led by Griffin Gaming Partners, reaching $1B valuation.
— Unique Network, a UK-based blockchain tech startup, providing NFT infrastructure for gaming, has raised $4.3m from several investors, including Animoca Brands.
Czech mobile gaming studio Madfinger Games has raised $6.1m from Hong Kong-based multiplatform games developer and publisher Nuverse to further improve its Dead Trigger and Shadowgun games, as well as develop new titles.
Bad Robot's gaming division Bad Robot Games has raised $40m in a financing round led by Galaxy Interactive. The proceeds will help support both the company's in-house development and future co-development projects.
Singapore-based esports entertainment company ESPL has secured a seven-digit Pre-Series A investment to support the platform's international expansion.
---
PUBLIC OFFERINGS
French PC&console games publisher and developer Focus Home Interactive has raised $85.7m, via share offering, which represents 19.7% of the company.