7 Mar — 13 Mar / 2022
Weekly News Digest #11
announced deals' size

$327m
Saudi-Arabia Private Investment Fund invested $235m in NCSoft
Scopely has invested $20m in Burlingame Studios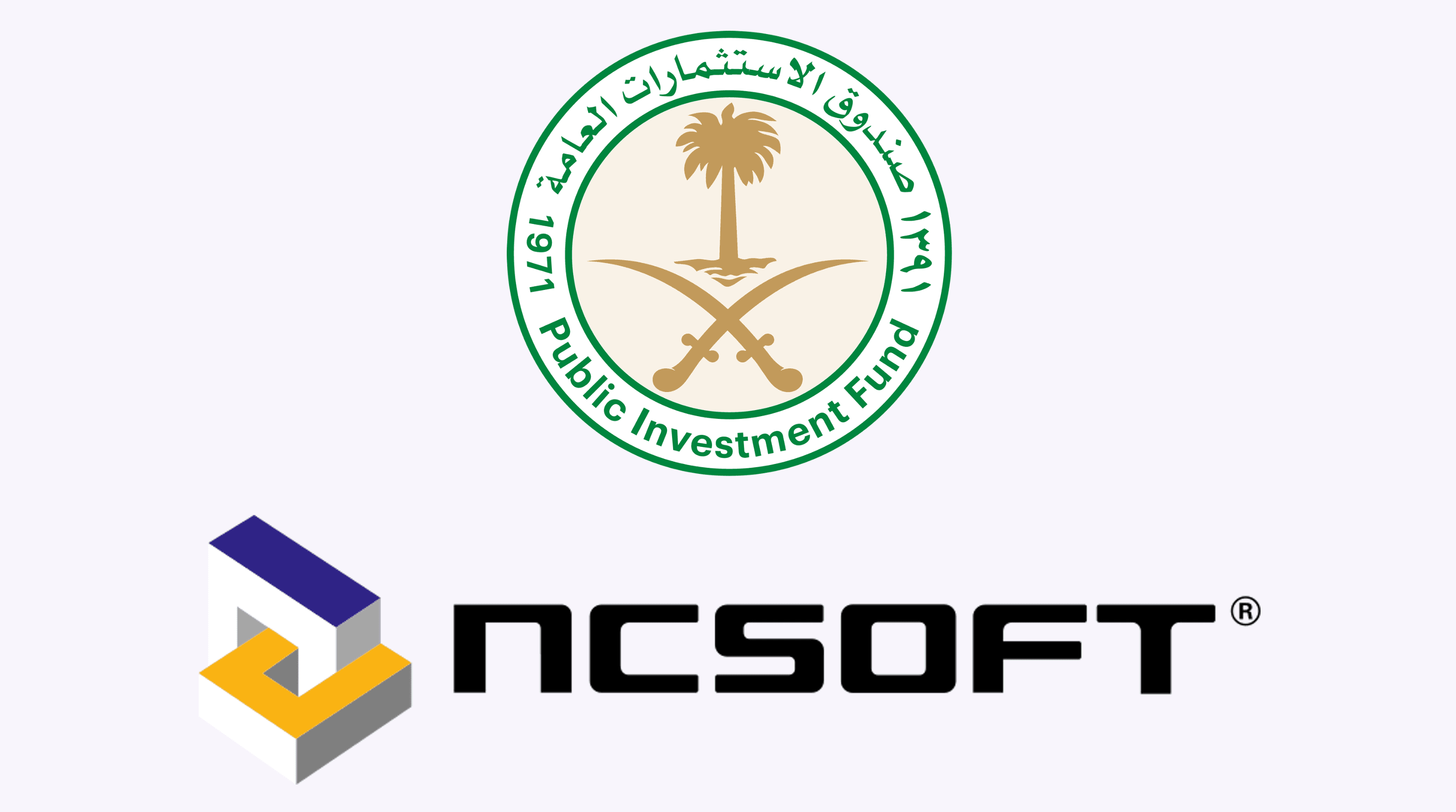 Saudi-Arabia Public Investment Fund (PIF) has purchased a 2.57% stake in Korea-based multiplatform games publisher NCSoft (KRX: 036570) for a total of $235m. PIF has bought 563,566 shares directly from the stock exchange, increasing its stake in the company from 6.69% to 9.26% — the purchase was made through six transactions, which took place between February 9 and 16. This makes PIF the second-largest shareholder after NCSoft CEO Kim Taek-jin, who holds 11.9% of the company. PIF's stake now also exceeds those of Netmarble (8.9%) and National Pension Service (8.4%) — public pension fund in South Korea.
Saudi-Arabia Public Investment Fund was established to drive the transformation of Saudi Arabia's economy with a focus on the tech segment:
— Last month, it purchased undisclosed stakes in Japan-based multiplatform games developer Capcom (TYO: 9697), and Japan-based multiplatform games developer Nexon (TYO: 3659) for a combined consideration of around $1.2B;
— In Jan'22, PIF purchased ESL Gaming ($1.05B) and FaceIt ($450m) via its company Savvy Gaming Group for a combined $1.5B in an all-cash transaction. The two acquired companies were announced to be merging to create the leading global platform for competitive gaming ESL Facelt Group;
— In Q4'20, PIF acquired stakes in three major gaming companies for a total consideration of over $3.3B. The stakes were bought in:
> Activision Blizzard (NASDAQ: ATVI) — 15m shares (3.5% stake) for around $1.4B;
> Electronic Arts (NASDAQ: EA) — 7.42m shares (2.6% stake) for around $1B;
> Take-Two Interactive Software (NASDAQ: TTWO) — 3.97m shares (3.5% stake) for around $825.5m.
In our Global Gaming Deals Activity Report 2021, we outlined the outstanding growth of the gaming industry on all fronts. The same is true for the MENA region. Apart from the deals highlighted above, we also saw a $205m acquisition of Jordan-based mobile game developer Jawaker by Stillfront Group (SF.ST). According to Newzoo, in 2021, the Saudi games market generated $946m via consumer spending, with mobile games accounting for around 55% of the sum — over 21 million mobile gamers spent $520m. Seeing the potential in the local gaming market, PIF's strategy is to diversify the region's economy and further accelerate the growth of the already flourishing market.
American mobile game developer and publisher Scopely has announced a $20m investment in US-based mobile games developer Burlingame Studios.
Burlingame is a newly-founded studio led by an experienced team with a background in CrowdStar, Glu Mobile, and Electronic Arts. Currently, there are around 30 employees, working on a yet undisclosed casual mobile title.
The investment is another example of how Scopely uses its proceeds raised over the course of eight funding rounds since 2012. A few weeks ago, the company announced the acquisition of Spanish studio Omnidrone, the same studio that received the investment from Scopely last year. Considering how things went with Omnidrone, we may expect more of Scopely's portfolio studios to be acquired some time after the initial investments (Pixel Toys and Tag Games might be among the potential M&A targets). Moreover, in Oct'21 Scopely made its biggest acquisition so far, buying US-based social casino games developer GSN Games from Sony Pictures Entertainment for around $1B.
Taking into account the amount Scopely has raised (around $1B), and the growth the company shows (it tripled its Revenues from 2018 to 2020, according to the press release), we have all the chances to see Scopely among the most active strategic investors of the industry in the near future.
We want to thank Hiro Capital and The Games Fund for supporting this digest.


MERGERS & ACQUISITIONS
Swedish video game holding company Embracer Group (SSE: EMBRAC B) has completed the acquisition of France-based board games publisher Asmodee for around $3.1B (€2.75B).
US-based AR-entertainment company Niantic has acquired US-based 8th Wall for an undisclosed sum. 8th Wall is a web-based AR development platform for PC, mobile, and AR/VR creators. The creators of the platform will remain a separate entity, while also joining Niantic's AR engineer organization.
VENTURE FINANCING
US-based studio founded by former Epic Games and Blizzard developers Lightforge Games has raised $15m in a Series A round led by BITKRAFT. This is the second round closed by the studio — in May'21, it secured $5m of Seed funding. The studio is working on an undisclosed cross-platform RPG, which is expected to 'combine elements from Minecraft or Roblox with tabletop role-playing games'.
Newly founded US-based AAA games developer Postcard Game Studio has raised $3.5m of Seed funding from Smilegate, the South Korean publisher behind Lost Ark and CrossFire. The studio unites professionals from Naughty Dog, Bungie, Guerrilla Games, and 343 Industries to develop yet unannounced open-world, first-person shooter RPG.
India-based streaming platform for gamers Loco has raised $42m in Series A funding at a $145m valuation. The investors of the round include Hiro Capital, Hashed, Makers Fund, Catamaran Ventures, Krafton, Lumikai, and Korea Investment Partners.
Legendary Foundry Games, a studio behind blockchain-powered AAA RPG Ascenders, has raised $6.4m in a round co-led by several blockchain-focused investors to expand the team and accelerate the development of the game.
UK-based mobile games developer Playwind Games has raised $4m in a financing round led by Free Fire developer Garena. The proceeds will be used to develop several casual titles with a focus on social elements.
FUNDRAISING
Gaming-focused VC fund Griffin Gaming Partners has closed an oversubscribed $750m Fund II. This makes Griffin one of the largest VC funds, focused solely on the gaming industry — there are over $1B in assets under the fund's management. Griffin Gaming Partners took 6th place in our Top-15 VC Funds 2021.
Global interactive entertainment VC firm Makers Fund has closed a $500m Fund III — so far the largest fundraising of the fund. Before that, Makers raised $260m in 2020 and $200m in 2017. Makers Fund took 3rd place in our Top-15 VC Funds 2021.