30 May — 5 Jun / 2022
Weekly News Digest #23
announced deals' size

$86m
Supercell acquires Trailmix and commits $60m investment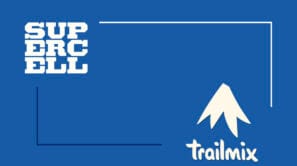 State of Play: Sony's Cross-Platform Strategy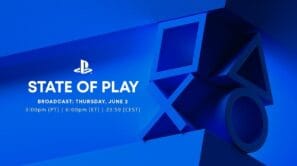 Tencent-owned Finnish mobile games developer and publisher Supercell has acquired a majority stake in Trailmix — a UK-based studio known for merge-2 puzzle game Love & Pies. As a part of the deal, Supercell has also committed to investing additional $60m (as a mix of equity and debt financing) in the development of the studio and further scaling of its game. After the deal, the management will stay in the company, and Trailmix will continue to operate autonomously and independently.
Trailmix was founded in 2017 by Carolin Krenzer and Tristan Clark, who were among the first people to establish King's office in London back in 2012, when Candy Crush Saga hadn't found its success yet, being a three-months-old web game.
In 2018, Trailmix secured $4.2m of Seed investment from Supercell in 2018, meaning the companies were cooperating since the beginning of Trailmix's history. Currently, there are 30 employees onboard, who continue to work on Love & Pies.
The title, a merge-2 game with a strong, but laconic narrative and renovation meta (common for the genre), has quickly found its audience. Launched in Jun'21, Love & Pies has reached more than $1.1m in Revenue per month by Mar'22. Overall, the game has been downloaded around 3 million times, bringing $7.9m in Revenue (reduced by platform fees and taxes) via in-app purchases.
Source: AppMagic
The game doesn't have ad monetization, and relies solely on IAP. As for the retention, we don't have early-days data, but Day 120 exceeds 10%, meaning a significant percentage of the company's monthly Revenue comes from the core long-standing audience.  The company's approach to storytelling might be one of the main things keeping players playing (and paying). Love & Pies has a simplistic narrative with memorable characters and popular plot themes, combining detective, romantic, and family storylines with cooking and renovation.
Source: AppMagic
If we look at the Top-5 merge-2 games, we can see that 4 out of 5 games were launched somewhere in mid-2021, so the genre itself is relatively fresh. The upcoming $60m investment will give the company more resources to support the game's live-ops, user acquistion and provide late-stage players with more content, which, in turn, might further increase players' LTV. We believe that the game is yet to reach its all-time-high numbers, both in terms of Revenue and Downloads.
On June 2nd Sony (TYO: 6758; NYSE: SONY) presented its State of Play broadcast, where it revealed insight into its future product pipeline. Together with the recently announced FY'21 (ended Mar'22) financial results, the presentation sheds some light on the company's future strategy, driven by the stable growth of Sony's Game and Network Services segments. They have three pillars for long-term growth: commercial expansion (subscription, PSVR), audience expansion (cross-platform, mobile), and portfolio (M&A, IP, transmedia, GaaS). We have covered every one of those aspects in our latest piece for Naavik.
---
We want to thank Hiro Capital and The Games Fund for supporting this digest.


---
VENTURE FINANCING
UK-based Web3 games platform Village Studio has raised $2.25m in Pre-Seed funding. The round was led by Animoca Brands, with participation from Venrex, AngelHub, and others. The platform offers cross-game avatars which can be dressed in NFTs. The funding will go towards the expansion of the team and further platform's development.
US-based fintech startup Sanlo that offers games and apps developers access to tools to manage their finances and get capital, has raised $10m in Series A funding. The round was led by Konvoy Ventures. Sanlo doesn't take shares in companies that  they finance, and that is the main difference between their business model and the classic VC fund approach. The funding will be used to create more financial products for developers and add more staff to its current 15-person team.
Blockchain-powered company WAX Studios has received an investment of more than $10m from Seychelles-based cryptocurrency exchange OKX via its subsidiary OKX Blockdream Ventures. The company has created WAX — blockchain network with a focus on NFTs, P2E video gaming and collectibles. The funding will go towards the ongoing network development by adding more functions to NFTs in P2E games like Blockchain Brawlers, Farming Tales etc. built on WAX, creating P2E gaming tokens exchange on chain, and upgrading the WAX Cloud Wallet.
US-based provider of consumer asset management software in the Web3 gaming Souq G-Commerce has raised $3.3m in Pre-Seed funding. Kickstart, Infinity Ventures Crypto, Ellipti Ventures, Perpetual Value Partners, and others have participated in this round. The funding will be used for further expansion of Souq's product, adding compatibility with more games on different blockchains.
FUNDRAISING
The government of South Korea announced that it will start investing in metaverse projects. More than $177m is expected to be invested in national projects and business initiatives within this area. South Korea is one of the first countries who decided to invest in blockchain projects on the governmental level.
A group of former executives from Binance announced a launch of a new $100m fund — Old Fashion Research. The fund will focus on investments in metaverse projects and adoption of blockchain in emerging markets, including Africa and LATAM.