11 Jul — 17 Jul / 2022
Weekly News Digest #29
announced deals' size

$4.5B
Unity merges with ironSource
Nordisk Games acquires Supermassive Games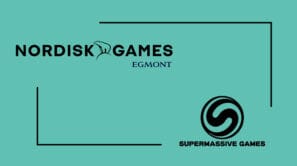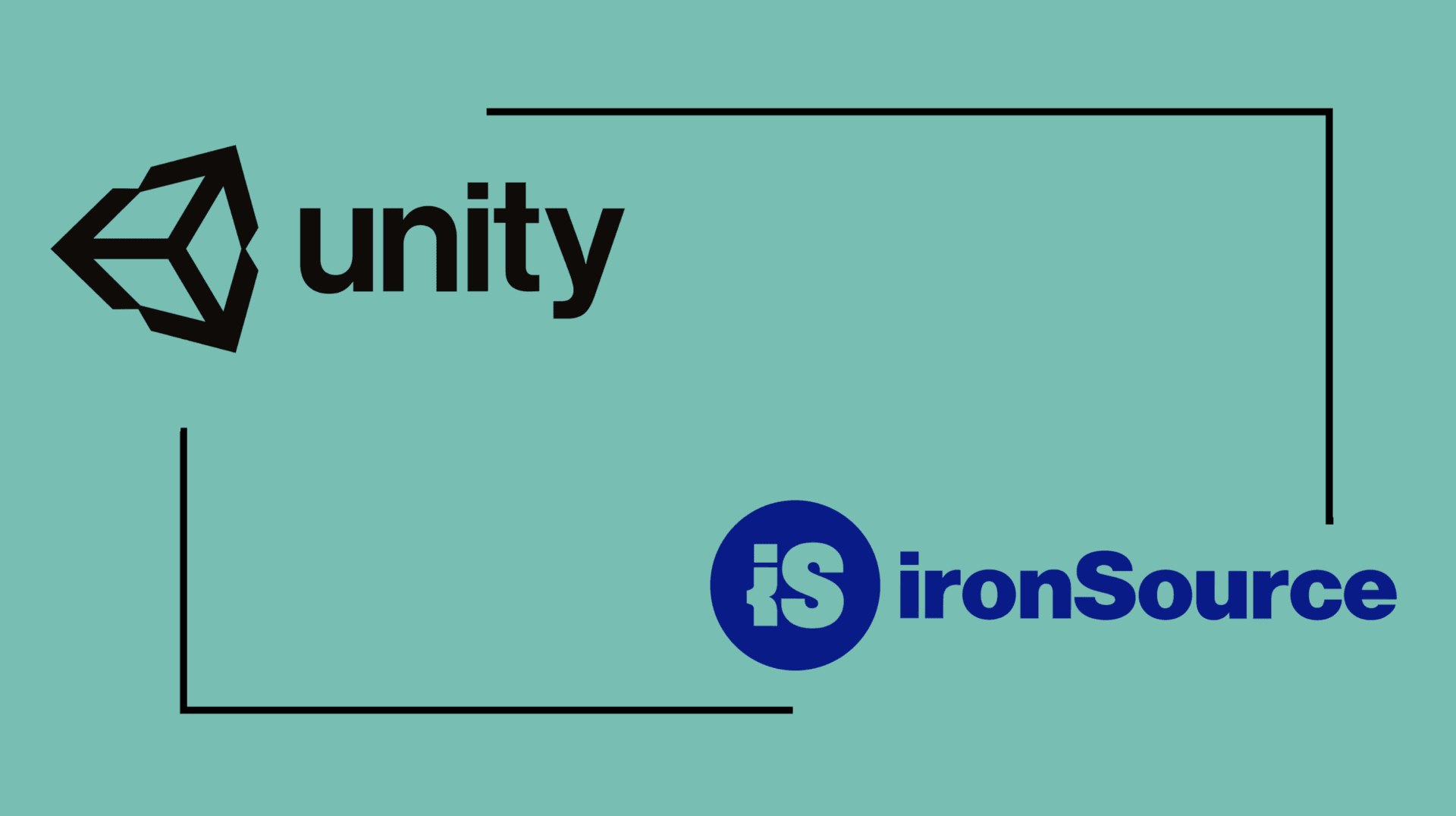 Well, here's another game-changing deal for the industry this year. Unity (NYSE: U) announced a merger with ironSource (NYSE: IS). To exercise the transaction, Unity is ready to pay $4.4B in stock, which is a 74% premium to the 30-day average exchange ratio. To understand why the valuation is so high, we need to look at the background of both companies, plus the market context. But first, let's have a look at the transaction details.
As a result of the merger, ironSource will become a wholly-owned subsidiary of Unity. After each ordinary share of ironSource is exchanged for 0.1089 shares of Unity common stock, Unity will own ~73.5% of ironSource shares, while the current ironSource shareholders will own ~26.5% of the combined company. Key members of ironSource management will get leadership roles in the newly combined company, with Unity board including 3 directors from ironSource, and Tel Aviv becoming a new hub for Unity. Once the merger is closed, two largest Unity shareholders — Sequoia and Silver Lake — will purchase the convertible notes of the combined company for a total amount of $1B. Furthermore, Unity's board also authorized a 24-month buyback share program of up to $2.5B. The deal is subject to shareholder vote at ironSource and Unity, and is expected to be closed in Q4'22.
Please read more on the deal in the latest Naavik newsletter, where we discuss the business of both companies, the strategic rationale behind the deal, and express some doubts about the laid-out synergy.
Denmark-­based game developing studio Nordisk Games has acquired UK-­based console games developer Supermassive Games for an undisclosed sum. In Mar'21, Nordisk Games acquired a 30.7% stake in the company. Now, Nordisk purchased the remaining 69.3% in Supermassive.
Founded in 2008, Supermassive games is a PC&console games developer, which currently has over 300 employees under its wing. The company is best known for its interactive movie-like horror titles, including The Dark Pictures Anthology, BAFTA-winning Until Dawn, and recently launched The Quarry.
Nordisk Games seems to have a careful approach to its acquisition strategy. In this particular acquisition, the company doesn't describe the strategic rationale. The only thing the press release mentions is that both sides have enjoyed working with each other, and will from now on be able to work even closer and more productively.
Nordisk's two previous acquisitions were Star Stable Entertainment and Flashbulb Games, both acquired in Nov'21. In both cases, the company made minority investments in the studios a few years before the actual acquisitions: it invested in Star Stable Entertainment $18m in 2018, and acquired 43% in Flashbulb Games in 2017. Moreover, since Dec'21 Nordisk Games owns a majority stake (50.37%) in the publicly-traded Finland-based mobile games developer Nitro Games (OM:NITRO), known for such games as NERF: Battle Arena, Lootland, and Go Hunt. Before going for the majority stake, Nordisk Games made a minority ~$5m investment in Nitro Games in May'20.
As we see, the company tends first to make minority investments, and only after several years of working together is it ready to go for an acquisition. If this logic goes on, we are likely to see Spanish studio MercurySteam among the future targets. MercurySteam is best known for reviving the Castlevania series in 2010 by creating the Castlevania: Lords of Shadow game and most recently Metroid Dread, made together with Nintendo. In Dec'20, Nordisk Games acquired a 40% stake in the studio, hence a clear M&A potential we see here.
However, the described scheme is not necessarily always the case — in Aug'18, Nordisk Games participated in a $5.5m Series A round of Sweden-based gaming studio Raw Fury Games. However, the studio was later acquired by Altor in Aug'21. Obviously, we can't say for sure what the next move of the company might be, but based on the track record, we will not be surprised to see MercurySteam among the upcoming M&A targets.
---
We want to thank Hiro Capital and The Games Fund for supporting this digest.


---
MERGERS & ACQUISITIONS
UPDATE: Sony Interactive Entertainment (TYO: 6758; NYSE: SONY) has closed the acquisition of US-based Bungie, an original developer of Halo series, and a studio behind Destiny franchise, for $3.6B.
Sweden-based streaming music giant Spotify has acquired a free-music game Heardle inspired by Wordle. The financial terms of the deal are not disclosed. Heardle is already integrated on the Spotify website. The game will not only entertain the audience but also be a good tool to discover the music.
Japan-based gaming giant Nintendo announced the acquisition of Japan-based visual production company Dynamo Pictures. The financial terms of the deal are not disclosed. Dynamo pictures will be rebranded as Nintendo Pictures, and work on the development of content using Nintendo IPs. The deal is expected to close on Oct'22. 
Canada-based publicly-traded blockchain technology company Tokens.com (OTCMKTS: SMURF) has announced the acquisition of Playte Group — a company building tools for P2E economics. Tokens.com will issue 1 million shares for the deal, and Playte will possibly get more shares based on the performance. As a result of the acquisition, Playte will be integrated into Tokens' subsidiary Hulk Labs.
 VENTURE FINANCING
Hong Kong-based blockchain giant Animoca Brands has raised $75.32m. This is the  second tranche of the previously announced funding. Liberty City Ventures, Kingsway Capital, and others have participated in this funding. The funds will go towards strategic acquisitions, investments, and product development.
Israel-based web3 gaming studio UnCaged Studios has raised $24m in Series A funding. Griffin Gaming Partners, vgames, Maverick Ventures Israel, and others have participated in this round. The funds will be used for developing new web3 games and supporting the existing title MonkeyLeague.
UK-based P2E game developer Club has raised $3.1m in Seed funding. The round was led by Zee Prime Capital, with participation from others. The funds will go towards the development of F2P and P2E title CLUB Game — a football owner simulator.
UK-based AR/VR independent games developer XR Games has raised $7m in the latest funding. The round was co-led by existing investors act media Ventures, Praetura Ventures, and Maven. The funds will go towards developing and researching new VR/AR technologies, developing new games, expanding the team, and moving to a new bigger office in Leeds.