5 Dec — 11 Dec / 2022
Weekly News Digest #50
announced deals' size

$89m
Keywords Studios acquires Helpshift for up to $75m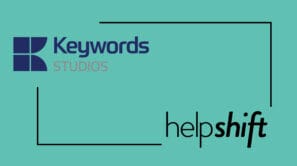 Embracer Group will list on Nasdaq Stockholm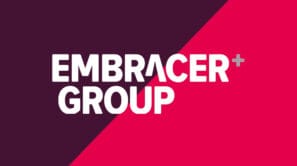 Keywords Studios acquires Helpshift for up to $75m
UK-based technical & creative gaming services provider Keywords Studios (LON: KWS) has entered into an agreement to acquire US-based customer support platform Helpshift for up to $75m, comprising of:
— initial consideration of $60m paid in cash;
— earn-out consideration of up to $15m paid with a mix of cash and ordinary shares, based on the acquired studio's performance during the two years after the acquisition.
Helpshift is an AI-driven in-app customer support platform with a strong focus on the gaming industry. Since its foundation back in 2011, the company has worked with Zynga, Supercell, Tencent (SEHK: 700), Playrix, Scopely, and many other gaming studios. In short, Helpshift provides software-as-a-service automation AI-tool, to organize native customer support service in apps, websites, and games.
After the acquisition, Helpshift will be integrated with Keywords Player Support business to enhance the services Keywords already provides to its partners. Moreover, Keywords will combine the Helpshift solution with its own machine translation tool Kantan AI to expand the number of supported languages in Helpshift solutions.
This is the fourth company Keywords has acquired this year:
— In Sep'22, Keywords acquired Canada-based outsourcing game studio Smoking Gun for up to $40.7m;
— In Aug'22, Keywords purchased AI-based games testing tech company Mighty Games for an undisclosed sum;
— In Jun'22, the company bought US-based games developer Forgotten Empires for up to $32.5m.
As for Helpshift, the deal shows that Keywords strategy is not only to expand by increasing its development capabilities, but also by investing in its supporting services for gaming studios. Thus, we already saw Keywords acquiring audio description firms, machine translationcompanies, or PR agencies, among many others. All these support the company on its way to becoming an all-in-one outsourcer, beyond the usual co-development and art production.
Embracer Group will list on Nasdaq Stockholm
Embracer Group (SSE: EMBRAC B) has been approved for trading on Nasdaq Stockholm Main Market, with the first day of trading scheduled on December, 22nd. So December, 21st will be the last day of Embracer trading on Nasdaq First North Growth Market.
Nasdaq First North Growth Market exchange is an alternative stock exchange for smaller companies to go public during their growth stage. Since its IPO on Nasdaq First North Growth Market in 2016, the company grew so much that the listing on the main exchange of the region seems to be the logical step for Embracer.
The news about the company coming to the new exchange came in its Q2 FY'23 presentation, where Embracer announced being in the process of changing the listing venue. As for the reasons mentioned, the Main Market will give Embracer access to more liquidity for future M&As not only from the local institutions, but also from investors from other countries. Furthermore, being listed on the Main Market will boost the reputation of Embracer due to more strict regulations from the listing venue (unlike Nasdaq First North Growth Market exchange, Nasdaq Stockholm relies on internationally accepted IFRS accounting standards). All this may potentially help to increase share pricing of Embracer (not to be considered financial advice).
If you want a deeper dive into Embracer's strategy, be sure to check our recent detailed analysis for Naavik.
---
We want to thank MGVC, Hiro Capital, and The Games Fund for supporting this digest.


---
 MERGERS & ACQUISITIONS
UK-based PC & Console games developer Splash Damage has acquired UK-based PC & Console games developer Bulkhead Interactive. The financial terms of the deal were not disclosed. Bulkhead is best known as the developer of FPS Battalion 1944 and puzzle game The Turing Test. Both studios have co-developed the recently announced co-op action game Transformers Reactivate.
Canada-based esports company GameSquare Esports (CSE : GSQ | OTCQB : GMSQF) has reached an agreement to merge with US-based media holding Engine Gaming & Media. Financial terms of the deal were not disclosed. However, GameSquare Esports shareholders will own approximately 60% of the combined entity, while the rest will go to Engine Gaming & Media shareholders. The company will continue to operate under GameSquare brand and cover nearly all segments of the esports segment, including advertising, advisory, influencer marketing, and merchandise.
VENTURE FINANCING
UPDATE: UK-based mobile games developer Flexion Mobile (STO: FLEXM) has raised$2.64m (SEK 25.3m) via a directed issue of shares to the public in Sweden. The purpose of this step is to increase the number of shareholders and liquidity in the trading in order to finance growth investments and the ongoing acquisition strategy.
US-based game development platform The Mirror has raised $2.3m in Pre-Seed Funding. The round was led by Founders Fund, with participation from Konvoy Ventures, Abstract Ventures, Florida Funders, and Palm Tree Crew. The company plans to use the funds to expand its engineering team and its presence within the gaming market. The Mirror is an all-in-one hybrid game and game development platform, providing indie game developers and 3D creators with a set of tools to simplify the development process.
Israel-based competitive gaming platform Gankster has raised $4m in Seed funding. The round was co-led by Bessemer Venture Partners, and Hetz Ventures, with participation from Overwolf, Samsung Next and others. The funds will be used to hire additional talents and to expand the platform in more games.
Hong Kong-based Web3 gaming platform Earn Alliance has raised $4.75m in Seed funding. The round was co-led by CoinFund, and Fabric Ventures, with participation from Blockchain Coinvestors, and others. The funds will be used to develop the community platform with tools and features that will attract both gamers and game developers.