20 Mar — 26 Mar / 2023
Weekly News Digest #12
announced deals' size

$86.9m
Take-Two is Rumored to Acquire GameClub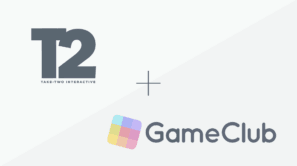 Hi all,
Before diving into the major deals of the previous week, we have some great news to share.
InvestGame's thrilled to announce our partnership with VG Insights, a leading provider of data and analytics for the video game industry.
This will help us to bring you even more useful data to our digests and add some valuable insights on Steam data.
Take-Two is Rumored to Acquire GameClub
Take-Two Interactive (NASDAQ: TTWO) is rumored to acquire US-based GameClub, a company behind retro-games subscription service. The sum of the deal remains undisclosed.
GameClub was founded in 2019, raising $2.5m Seed investment from CRCM Ventures, GC Tracker, Watertower Ventures, Ride Ventures, Breakaway Growth Fund, and others. The goal of the company is to bring retro games to mobile devices and distribute them via a single app and a subscription model.
In May'19, when the company raised its funding, the subscription-based gaming business model was not that commonplace. Google Play Pass and Apple Arcade, subscription gaming services by two major mobile platforms, were launched in the US in Sep'19, just a month before GameClub was released in iOS. Unlike its main competitors, the GameClub was initially dedicated solely to reinventing old classic games, like Toki Toki or Ancestors, on mobile devices.
Unfortunately, we don't have any data on GameClub's subscription base or the company's Revenue. What we do see, however, is the current trend on subscription-based gaming driven not only by Apple and Google, but also by Netflix (NASDAQ: NFLX). Recently, Netflix has announced its plans to release 40 more games this year, with 70 more games being in collaborative development with partners.
Meanwhile, if we look at retro gaming, we can't ignore the continuous efforts of three major console gaming companies in this field: Sony (TYO: 6758), Nintendo (TYO: 7974), and Microsoft (NASDAQ: MSFT). Not only they work on bringing retro games to the current gen consoles, they use these games to promote their subscription services: PS Plus Premium, Nintendo Switch Online + Expansion Pack, and XBOX Game Pass, allowing players to play games from the previous generations of their consoles thanks to streaming and backward compatibility.
In this context, GameClub acquisition makes certain sense for Take-Two. The deal fits Take-Two's ongoing focus on mobile, and may have potential synergies with Zynga's vast portfolio. Be it premium mobile games like Horn or free-to-play games like Clay Jam, or even classic web games like CastleVille, Mafia Wars or Empires & Allies, Zynga has a lot to offer to nostalgic players. The games, of course, need to be adapted for a buy-to-play model, and both the GameClub and Take-Two have their experience in bringing various games to mobile. Also, Zynga has battle pass subscriptions in their games, and definitely knows a thing or two about how a subscription-based model can influence payment conversion and help retain players, while also stabilizing gaming revenue flows.
We can imagine several ways how the GameClub model and Take-Two impressive backlog portfolio can benefit each other — like, Take-Two including the first two parts of GTA or other classic titles in GameClub subscription. Let's, however, wait for the companies to confirm the deal, and hopefully reveal their plans.
We want to thank MGVC and The Games Fund for supporting this digest.

---
MERGERS & ACQUISITIONS
Arctic7, a US-based games developer, has announced the acquisition of Narwhal Studios, a US-based virtual art production company, and Star Fort Games, a Canada-based mobile games developer. The financial details of both transactions have not been revealed. Arctic7's goal is to enhance its game development and art production abilities by means of these acquisitions.
UK-based media platform WhyNow Media has acquired Wireframe Magazine, previously owned by UK-based hardware and software developer Raspberry Pi Ltd, for an undisclosed sum. With the acquisition of Wireframe Magazine assets, WhyNow has launched a new platform, WhyNow Gaming, dedicated to gaming news, articles, and releases.
US-based gaming company Atari (EPA:ATA) has entered into an agreement to acquire US-based PC games publisher and developer Nightdive Studios for a total of up to $20m, including $10m upfront consideration paid half in cash and half in Atari shares, as well as up to $10m earn-out payment based on the company's performance in the next 3 years. Nightdive Studios publishes and develops remasters of classic PC & Console games like System Shock, Quake, Doom, and others.
 VENTURE FINANCING
Robot Invader, a US-based technology company, has raised $5m in funding. Weili Dai, an esteemed tech investor and entrepreneur, contributed to this round, among others. The funds will be allocated towards the advancement of Story Machine — a no-code game engine.
Passion Punch, a Turkey-based mobile games development company, has secured $4m in Seed funding. Colendi led the funding round, with participation from Turkcell New Technologies Venture Capital Fund, Re-Pie, and other investors. The company is switching the focus to Web3 gaming, and the funds will be used to develop new games in this area.
Luma AI, a US-based technology firm, has secured $20m in Series A funding. The financing was led by David Beyer and Mike Dauber from Amplify Partners, with additional contributions from NVIDIA NVentures, General Catalyst, and other notable investors. The capital infusion will be utilized to advance Luma AI's artificial intelligence technology, which is designed to transform 2D images into photorealistic 3D renderings.
Mystic Games, a UK-headquartered developer of Web3 games, has successfully secured $1.3m in Seed funding. The investment round was led by Shima Capital, with the participation of other investors such as 32-Bit Ventures, SevenX Ventures, and others. The company's primary objective is to build mobile games that incorporate Web3 features, and the funds will be allocated to this purpose.
CCP Games, an Iceland-based game development company renowned for creating MMO EVE Online, has secured $40m in funding. The funding round was led by Andreessen Horowitz (a16z), and featured participation from Makers Fund, BITKRAFT Ventures, Kingsway Capital, as well as other investors. The proceeds from the funding will be channeled towards the development of a AAA Web3 game in the EVE Online universe.
UK-based software developer Hadean has raised $5m in a funding round, following a Series A round last September. The funding came from Ericsson Ventures, Metrea Discovery, VU Venture Partners, Sanctor Capital, and Tirta Ventures. The company is developing cloud-based infrastructure solutions for the metaverse.
India-based metaverse developer Gamitronics has raised $1.5m in a funding round led by Canada-based F2P games developer Big Viking Games. The company's core product is PartyNite, a P2E Web3 metaverse event platform with playable NFTs.
US-based cloud gaming company Now.gg has raised an undisclosed sum from South Korea-based cloud solutions developer Megazone Cloud. The funding will go to the further development of cloud gaming business models and expanding the company's cloud games library.