3 Jul — 9 Jul / 2023
Weekly News Digest #27
announced deals' size

$183.4m
Embracer Raises $182.7m Amidst The Restructuring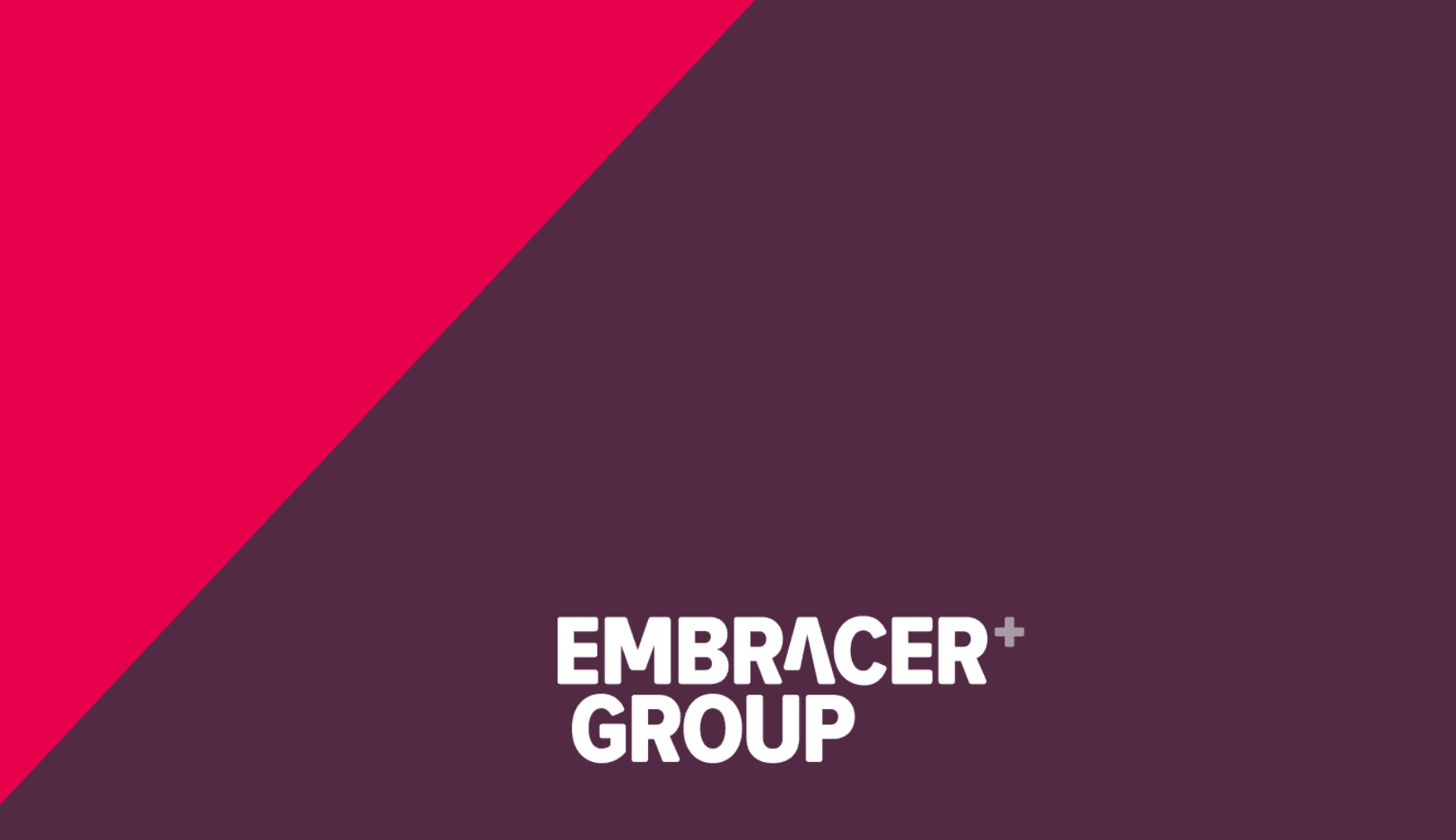 Embracer Raises $182.7m Amidst The Restructuring
Embracer Group (STO: EMBRAC B) has completed a new share issue, raising ~$182.7m (SEK 2B), to address recent financial setbacks and support the company's operations during the tough times of restructuring.
How did we end up at the point, when Embracer closes a share issue not to finance another huge acquisition and hit the headlines, but to stabilize its financials during the times of crisis? Let's try and have a closer look at one of the biggest gaming holdings in the world to figure that out.
What is Going On 
Embracer Group, formerly known as THQ Nordic AB, is a Swedish gaming holding that consists of 12 main branches called "Operative Groups", each of which owns up to 30 internal studios. The total number of studios is now 138, with the total of more than 16,500 employees on board.
Since 2020, the company has been one of the most active acquirers in the world, making a total of 65 deals for a total of $8.9B. However, this year was especially quiet for them. After forming its 12th Operative Group Embracer Freemode in Aug'22, the Swedish holding had made 3 major acquisitions, them being board games publisher Asmodee for around $3.1B, Middle-earth Enterprises, and Tripwire Interactive. Compare that to more than 30 acquisitions in 2021, including the purchases of Gearbox Software, Easybrain, and Aspyr for a total disclosed sum of $2.6B. Overall, the growth and slowdown of the holding's M&A activity were pretty much in line with the outstanding growth of the industry documented in our Global Gaming Deals Activity Report 2020-2022. Recent events made the situation much harder, though.
After two months since the news of Embracer's failed $2B deal with an unknown "major strategic partner", Embracer's share price saw a 40% drop, reaching the 2018 level of ~$2.4 (26 SEK) per share. Though the drop was rapid, it was still a part of the ongoing decline we have been looking at since Apr'21, when the company was trading at its peak price of ~$15.6 (130 SEK) per share. After the announcement of the new share issue, the price dropped once again and stayed around $2.2 (24 SEK) per share.
Source: Yahoo Finance
The market reaction may be surprising when looking at the company's Revenue, which continues its growth even now according to the last annual report. However, the same cannot be said for adj. EBIT. Mobile segment keeps the same level of Revenue, but shows a more stable adj. EBIT. The tabletop segment gives a significant boost of Revenue, but adj. EBIT is still far from the PC & Console share. The key segment, PC & Console, is showing a decline compared to last year.
Data Source: Embracer's Annual Report 2022/2023 
During the reporting period, the company released several titles, including the reboot of Saints Row, Goat Simulator 3, Evil Dead: The Game, SpongeBob SquarePants: The Cosmic Shake, Destroy all Humans! 2 Reprobed, Way of the Hunter, MX vs. ATV Legends, and MotoGP 22. 
Unfortunately, none of these games can be considered a truly successful release, as all were small or mid-sized releases with potentially lower financial performance rather than AAA titles. The most anticipated one of them, a reboot of one of the key franchises, Saints Row, was a failure in sales and received extremely negative reviews from audiences, while the rest of the above received average feedback at best.
Despite the weak lineup, however, Embracer still has a few aces up its sleeve. Dead Island 2, which was finally released in Apr'23 after a long development, received very positive feedback and already reached over 2 million copies sold. As for the upcoming announced titles, there are Remnant II, Warhammer 40,000: Space Marine 2, and Payday 3 — each of the games is based on the already successful franchise, and has the potential to reach decent sales numbers — that is, if Embracer has learned its lesson after the unsuccessful release of Saints Row.
Source: Dambuster Studios
All of the underperformance alongside the failed $2B M&A deal, combined with the very complex internal structure, which hardens the company's day-to-day operations, led to the profound need for change. On June 13th, Embracer Group released a presentation on the company's restructuring program. It is expecting to reduce its capital expenditure by at least $270m (SEK 2.9B) by FY 24/25, which means Embracer will continue slowing down its investment and acquisition activity, among others. Overhead costs are planned to be reduced by 10% as well. But Embracer is still positive about its adj. EBIT, which is still forecasted to be $650-840m in FY 23/24. All the deals announced before May 24th, are included in the forecast, which means all the earn-out of the previous acquisitions should be paid as planned, subject to KPIs accomplishment.
As a result of the above-mentioned, to reduce its CAPEX and sustain adj. EBIT forecast, Embracer could potentially close some of its studios, while unannounced and unprofitable projects will be terminated.
What's next?
Considering all of the above, it could be said that Embracer is currently staying in a challenging, if not vulnerable, position. On paper, the aggressive M&A strategy allowed the company to collect an abundance of strong IPs and experienced game development teams, to ensure strong organic growth of the holding. In real life though, it turned out to be much harder to operate such a huge structure and properly handle its massive product pipeline.
Source: Embracer's Annual Report 2022/2023
However, the company has recently received a $1B funding injection from Saudi Arabian Public Investment Fund. Now it raises another $182.7m, meaning Embracer clearly has enough funding to cover all of its operational costs during the restructuring and more.
We also should keep in mind that Embracer still has a lot of strong IPs in its hands, including The Lord of the Rings, Lara Croft, Legacy of Kain, Deus Ex, and other 850 IPs across all segments. During the latest financial report, Embracer revealed that 221 games are in development, which may drastically influence the financial performance of the holding.
Nevertheless, these development plans may change because of the CAPEX cutbacks and the consequences of the restructuring. Additionally, the company has significant earn-out obligations towards the acquired studios that it needs to fulfill, which puts more pressure on its finances. This time, the company won't be able to improve its financial performance with more M&As, as it has done previously. Around $400m (SEK 4.3B) of cash the company has right now probably won't be enough it to change the picture with M&A. Plus, the restructuring and closure of the acquired studios may influence the public image of the company and turn away its potential M&A targets.
The success of the restructuring efforts, as well as the performance of new projects undertaken by Embracer, will be crucial in determining the company's ability to navigate further through these uncertain times.
We want to thank MGVC and The Games Fund for supporting this digest.

---
MERGERS & ACQUISITIONS
US-based gaming company Atari (ENXTPA:ALATA) has acquired a minority stake in Playmaji, the creator of retro games console Polymega, for an undisclosed sum. Playmaji produces gaming consoles and different sorts of modules and gamepads for it in order to allow gamers play their gaming collection from different platforms like NES, Sega Mega Drive, PlayStation 1 and others on a single device. The collaboration aims to focus on retro hardware and software initiatives, including providing support for Atari games on Polymega's platform and integration between the Polymega console and the Atari VCS. As part of the partnership, Playmaji will develop a new Polymega cartridge model to offer backward compatibility with the Atari 2600 and Atari 7800.
The Netherlands-based puzzle games company Keesing Media Group has acquired mobile puzzle games developer CoolGames. Keesing aims to expand its presence in the casual games market and leverage CoolGames' expertise in developing puzzle titles on HTML5. The acquisition will allow Keesing to offer a broader selection of puzzles and casual games to its clients, while CoolGames will benefit from access to Keesing's content databases and expertise.
VENTURE FINANCING
US-based esports organization Pittsburgh Knights has raised $0.68m out of $1.25m of the total offering amount, according to the SEK filing. The company operates as an organizer of several esports tournaments, and hosts a number of eponymous esports teams that play Rainbow Six, Mortal Kombat, Rocket League, and other games.
UK-based games developer Lighthouse Games has received an undisclosed investment from China-based tech giant Tencent (HK: 0700). Lighthouse aims to become one of the largest UK AAA games developers. The funding will be used for technological advancements, recruitment, and the development of an yet unannounced IP. The studio retains creative control over its projects while forming strong ties with Tencent.