16 Jan — 22 Jan / 2023
Weekly News Digest #3
announced deals' size

$808m
Playtika Is Proposing $750m Rovio Acquisition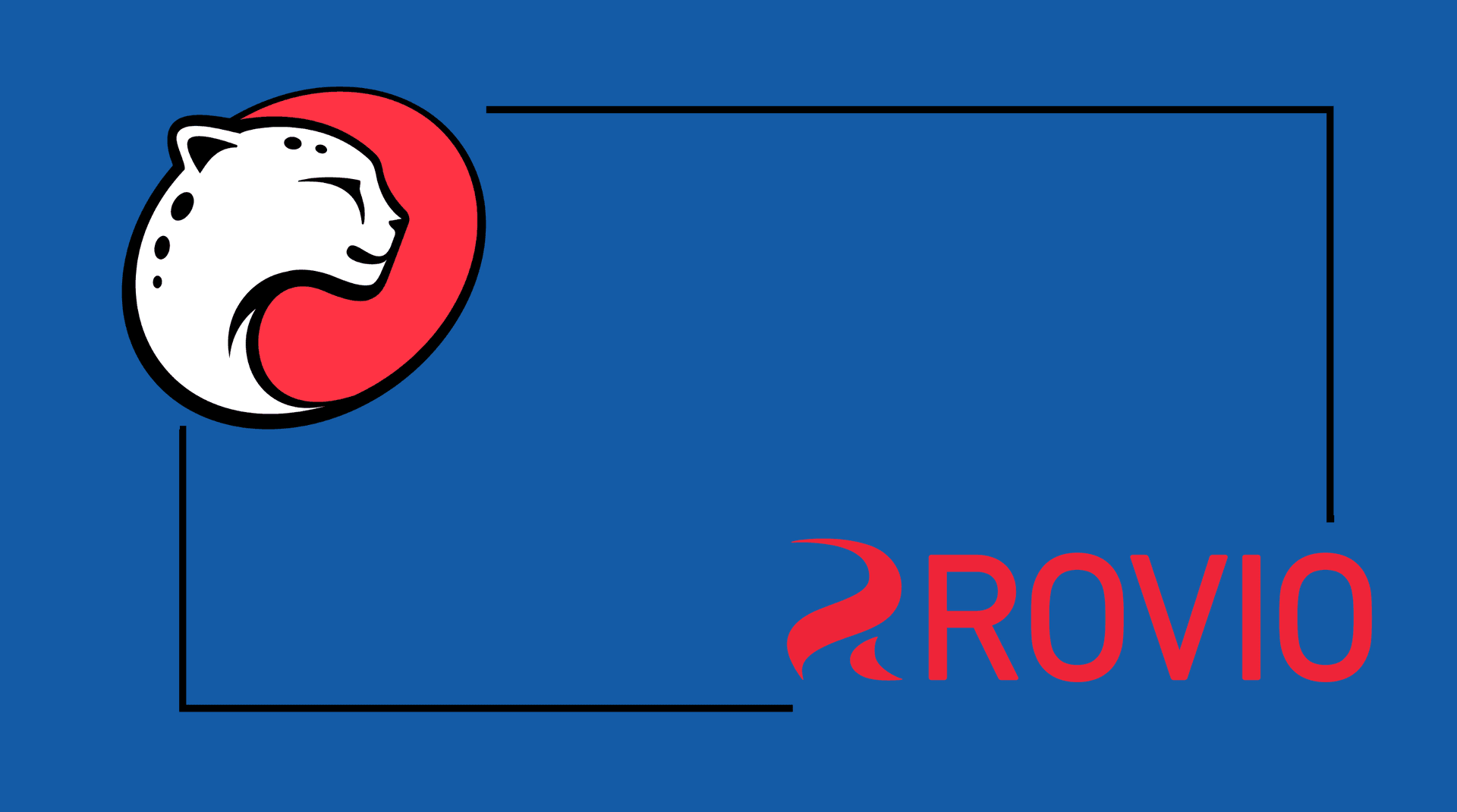 Playtika Is Proposing $750m Rovio Acquisition
Israel-based mobile games developer and publisher Playtika (NASDAQ: PLTK) has announced a non-binding proposal to acquire Finland-based mobile gaming company Rovio(HEL: ROVIO) for €9.05 in cash per share. This makes the proposal valuing the company market capitalization at around €690m ($750m). The consideration represents a 55% premium to €5.67 closing share price we saw last Thursday, when the deal was announced.
Considering Rovio's Revenue of €319.7m for the last twelve disclosed months (Q4'21-Q3'22), the pre-proposal enterprise value implies 0.77x EV/Revenue multiples, while the proposed price gives the company 1.57x EV/Revenue multiples. To us, it seems like the pre-proposal Rovio's valuation has been significantly underrated. What Playtika did was bring the company's valuation closer to that of the market, rather than overvaluing the company. When looking at other publicly traded gaming companies, we see the EV/Revenue multiples closer to 1.5x or higher: Stillfront — 1.58x, Playtika — 1.78x (before the proposal).

Based on Rovio's Q4'21-Q3'22 financial results
Of course, lower valuations are partially explained by the current state of the public markets, but there is much more to it in case of Rovio. The company went public in 2017 with €11.50 share price, which is almost two times higher than that of the day before Playtika's proposal. Founded in 2003, Rovio is best known as one of the pioneers of touch-screen gaming, as well as the creator of the legendary Angry Birds franchise. Since 2009, when the first Angry Birds game came out, the company launched 20 more games in the series, as well as several spin-offs and transmedia products.
Games gross bookings and custom contracts, €m. Source: Rovio
However, the legacy is where most of both the strengths and the risks of the company come from. Rovio's currently best-performing title, Angry Birds 2, was released back in 2015. For comparison, the latest installment in the franchise, Angry Birds Journey, generated 5.6x times lower Revenue in Q3'22 with a significant decline, compared to other quarters this year. The second best-performing game, AB Dream Blast, came out in 2019 and is also pretty far behind AB2. That said, Rovio seems to be struggling to reach its past heights with new installments in the series. Nevertheless, despite the dependence on the company's older games, the company has solid €192m of cash and cash equivalents on its balance in Q3'22 (€184.2m in Q2'22). These resources not only support the company's current operational activity, but also may allow it to continue working on the 10 new titles that are already in development.
So why has Playtika decided to go for the acquisition?
First, to further expand into the casual genre. Playtika reports that with a 14.4% YoY growth in Q3'22, its casual games segment share in the total Revenue reached 54% (48.9% in Q3'21) in amount of €355.7m. As for the social casino games segment, it saw a 10.2% decrease YoY in Q3'22. However, among its best-performing projects are mostly social casino titles, as we see on the graph below. We already saw Playtika making acquisitions to diversify its genre portfolio (see Reworks or JustPlay.lol). But all the attempts haven't yet allowed the company to become less dependent on a single genre in terms of its hit titles. While expanding the Angry Birds franchise, Rovio has gathered expertise across various genres — not only casual and puzzles, but blast, side-scrolling shooter, arcade racing, RPG, and even a Roblox game. This will provide Playtika with an experienced business, which can go beyond Angry Birds franchise as well as boost its casual segment growth and provide expertise for developing Playtika's own IPs, for example.
Playtika's top-grossing games. Source: AppMagic
Second, it's also about finance. In Q3'22, Playtika reported $647.8m Revenue, which represents only +2% YoY growth. As for EBITDA, it showed a slight Decline with $230.7m in Q3'22 (-7% YoY). The acquisition may help Playtika to improve its financial performance. Later, the company may also utilize its marketing expertise to optimize Rovio's expenses and accelerate the scaling of its titles. All this may compensate for the current lack of Playtika's growth in the foreseeable future, as well as improve Rovio's Revenue and EBITDA growth.
Third, it's about IP. Yes, we see that new Angry Birds games don't reach the results of their older installments. However, it is still a well-known and widely recognizable franchise with its own merchandise, comics, film, and TV adaptations. There are potentially a lot of ways to utilize the franchise, and considering how many gaming companies focus on transmedia initiatives these days, it seems to be a strong reason for Playtika to go for the deal.
However, will Rovio go for the acquisition? On the one hand, we have a company trading below its potential valuation and struggling to make new hits. From this perspective, the acquisition might be a nice opportunity to exit for Rovio's current shareholders, while also being a kind of fresh start for the employees and the company as a whole. On the other hand, we saw Playtika shutting down its subsidiary gaming studio Seriously, laying off 600 employees (more than currently work in Rovio), after laying off 250 people before that. These might be serious reasons for Rovio not to go for the deal, if there happen to be no tangible business and synergy opportunities between the companies.
The day after the proposal, Rovio published a statement, which said that "Rovio is not engaged in any negotiations with Playtika. The Board of Rovio is evaluating the Indicative Proposal and will determine whether and how to proceed with it." So the acquisition is still subject to customary conditions, including getting the recommendations of the Rovio Board of Directors. The deal may become a game-changing point for both companies, but even if the acquisition doesn't happen, the refusal might say a lot about the state of both companies. So far, let's keep a close eye on this one.
---
We want to thank MGVC and The Games Fund for supporting this digest.

---
 MERGERS & ACQUISITIONS
UK-based mass media company BGFG announced the acquisition of 4 web resources N4G.com, Filmwatch.com, AnimeShinbun.com, and Techspy.com from a media company HAVA Media. The financial terms of the deal weren't disclosed. The acquisition will allow BGFG to expand its presence in the gaming and technology media segment, while BGFG's expertise will allow all websites to support its growth.
VENTURE FINANCING
US-based digital fashion house House of Blueberry has raised $6m in Seed funding. The round was led by Makers Fund. The funds will go towards the promotion of digital fashion business in metaverses and interactive entertainment, and establishing new partnerships.
South Africa-based publisher of social games and interactive content Carry1st has raised$27m in pre-Series B funding. Andreessen Horowitz (a16z), BITKRAFT Ventures, Konvoy Ventures, and others have participated in this round. The funds will be used to attract and publish more games in the South African region, since the company aims to overcome challenges of accessibility and distribution.
South-Korea based games publisher and developer NEOWIZ has raised $12m in funding. Polygon, Animoca Brands, Magic Eden, and others have participated in this round. The funds will be used to further develop and launch the Web3 gaming platform Intella X, which is expected to be launched in Q1'23. In addition to the platform, the company plans to launch Web3 wallet, DEX (Decentralized Exchange), and an NFT marketplace.
US-based AI startup Scenario has raised $6m in Seed funding. The round was led by Play Ventures, with participation from Anorak Ventures, Founders, Inc., and others. The funds will go towards the development of its AI platform, which generates 2D assets for games.
Hong Kong-based games developer Neopets Metaverse has raised $4m in Seed funding. Polygon, Hashkey Capital, and others have participated in this round. The funds will be used to develop Neopets Metaverse — a F2P Web3 game for both crypto natives and casual players.
France and Canada-based mobile racing games developer The Tiny Digital Factory has received a $3.25m investment from Saudi Arabia-based games developer and publisher Sandsoft Games. The investment will support the development of an upcoming Web3 racing game Infinite Drive. As a part of the deal, Sandsoft Games will publish The Tiny Digital Factory's games in the MENA region.
Turkey-based mobile games developer Yamy Studio has received an undisclosed investment at a $4m valuation from UK-based investment company & private multi-family office UP Venture Capital. The funds will be used to grow the team and to develop more titles in the hybrid-casual genre.
Turkey-based mobile games developer Games United has raised an undisclosed amount from venture companies and independent investors, reaching a $60m valuation. The funds will be used to power further growth, since the company aims to become Europe's top digital entertainment content creator.