2 Oct — 8 Oct / 2023
Weekly News Digest #40
announced deals' size

$16.6m
MTG acquires Snowprint Studios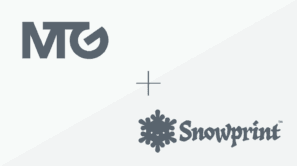 MTG acquires Snowprint Studios
Sweden-based mobile games developer Snowprint Studios has been acquired by Sweden-based mobile-first gaming company Modern Times Group (STO: MTG.B). Though the sum of the deal is undisclosed, we know that a 70% stake in the studio is valued at a 1.8x multiple of 2023 Revenue for Snowprint's flagship title Warhammer 40,000: Tacticus. Since the multiple is for the 2023 results, the total consideration will be adjusted at the end of the year.
In the press release, MTG states it spent 10% of its Cash Positions to finance the acquisition. In Q2'23, the company reported around $353m in Cash and Cash Equivalents Balance, which means the acquisition price might be somewhere close to $35m.
The remaining 30% stake is expected to be acquired in 2025-2026 based on the studio's performance. Additional earn-out consideration paid over 4 years starting in 2025 will be based on Snowprint's Revenue and EBITDA results, and equalling Snowprint's cash flow.
Snowprint: the First Large Hit of the Studio

Founded in 2015, Snowprint Studios was and is primarily known for its mobile turn-based strategy RPG Warhammer 40,000:Tacticus, which has generated approximately $16m Revenue in 2023 YTD according to AppMagic. Other Snowprint titles — Legend of Solgard and Rivengard — were launched in 2016 and 2021 respectively. Both games have generated less Revenue during a lifetime, that being ~$11.7m for the first title, and ~$2.2m for the second one. Overall, MTG states that Snowprint Studios is expected to generate between $30m and $35m in Revenue for the full year 2023.
Source: AppMagic
According to the MTG official statement, the company is going to focus its efforts on Warhammer 40,000: Tacticus, further accelerating the growth of the title, as well as expanding it onto new platforms. To implement its growth strategy, MTG will utilize its Flow Platform approach, offering business intelligence and user acquisition capabilities. In the future, Snowprint Studios is also planning to start developing new games.
MTG: Stagnating Financial and Solid Cash for Growth
Before we further discuss the strategic rationale behind the deal, let's have a look at MTG's current financial performance and M&A strategy.
During the last twelve months (Q3'22 to Q2'23) the company has reported Net Sales of ~$527m (-5% YoY) and EBITDA of $114m (-17% YoY). Though such a decrease is not a surprise in the overall declining industry, this was a year of several launches for the company. Match-3 Forza Customs by Hutch Games, Tile Match tiles by PlaySimple, and Heroes of Fate and Fortune strategy by InnoGames — are some of the titles launched during this period that haven't shown significant results yet.
Source: MTG
When it comes to M&A activity, we haven't heard from MTG for a long time. The last deal of the company was in Jul'22, when it acquired Chile-based outsourcing studio Gamaga via its subsidiary Kongregate for an undisclosed sum. As for the large acquisitions, the last notable purchase was PlaySimple, a developer of word quizzes, such as Word Trip, Word Search, and others, for $510m in Jul'21.
At first glance, we see a big company struggling to grow further. However, there is one thing that changes the picture — a huge solid position remaining from the sale of all the esports assets of MTG. In Jan'22, the company got $1.05B from selling its esports subsidiary ESL to Savvy Games Group, a subsidiary of Saudi Arabia Public Investment Fund. Thus, it was only a matter of time before the company would start using its resources for the expansion, and Snowprint might just be a first step here.
Warhammer 40,000: Tacticus — a Fundament for a New Growth
One of the most important things here is the deal's multiple of 1.8x yearly Revenue of Warhammer 40,000: Tacticus for 2023. It is significantly higher than the ~1.03x EV/Revenue multiple equalling the valuation of MTG on the public market.
Paying such a high upfront payment emphasizes a strong belief of the company in the acquired studio and the success of Warhammer 40,000: Tacticus. This reminds us of the recent purchase of InnPlay Labs by Playtika. In both cases, we see a well-performing title with a few million in Revenue per month and a potential to scale further being acquired by the company that plans to use its budgets, expertise, knowledge, and network to multiply the numbers of the game.
Today, when the company struggles to launch new games and survive the competition and UA challenges of modern mobile marketing due to IDFA changes, one of the strategies might be to entirely skip the early stage phase and go for an already grossing product. We mentioned this in our analysis of Playtika's deal, and it seems like this has a chance to become one of the common tactics of strategic investors in the near future. As for MTG, it spent 10% of its cash positions to acquire Snowprint, so the resources are still there. Let's wait and see how the company will use those.
---
We want to thank MGVC for supporting this digest.
---
VENTURE FINANCING
US-based games developer Studio Sai has raised $7m in the Seed funding round, led by Krafton (KRX: 259960), with participation from Hypergryph. Studio Sai, known for its anime action sim Eternights for PC & Console, plans to utilize the investment to develop its second game, the title of which is yet undisclosed. The studio aims to create immersive gaming experiences where players deeply connect with their characters, emphasizing the potential for growth in this genre of storytelling.
Poland-based PC & Console games developer Sad Cat Studios has raised $5m in a funding round from GEM Capital. The investment will be used to enhance the game's development of the studio's first title, a 2.5D retro-style action-platformer Replaced. The game is planned to launch in 2024.
UK-based OVAL3, a fantasy rugby platform under BAMG Sports, has raised $2.6m  (€2.5m) in a funding round, comprising ~$1.7m (€1.65m) in equity and ~$0.9m (€0.85m) via a token issue. Intervalle Capital, a newly established US fund, spearheaded the investment, joined by Cliff Capital and undisclosed professional rugby players. OVAL3 plans to integrate professional rugby clubs into the Web3 landscape, connecting digital and real-world experiences.
Canada-based game-fi company NexGami has raised $2m in a Seed funding round, reaching a post-investment valuation of $20m. The funding, supported by institutions like Polygon Ventures and Fundamental Labs, positions NexGami to onboard one million users into the game-fi ecosystem by 2024. NexGami plans to revolutionize gaming by integrating blockchain and decentralized finance elements, bridging traditional gaming and game-fi while enhancing user experiences within the Polygon gaming ecosystem.