back to ALL NEWS
Krafton Acquires 10% in People Can Fly for ~$32.9m
M&A
|
ANNOUNCEMENT DATE: 29 MAR 2023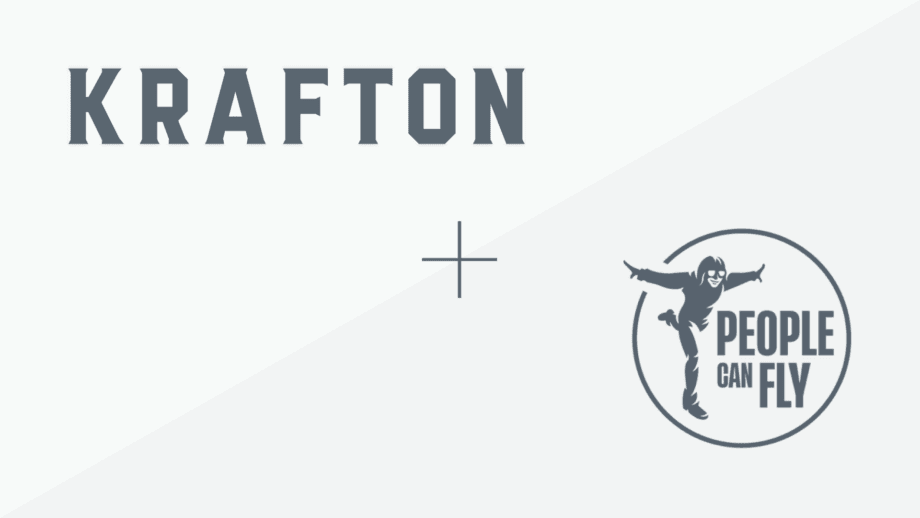 M&A
---
This article is based on our Weekly News Digest #13 from 03.04.2023. If you want to receive such analyses first, be sure to subscribe to our weekly newsletter. There, we analyze the largest deals, elaborating on the financials and strategy behind, while also covering the smaller transactions of the week.
---
South Korean gaming holding Krafton (KRX: 259960) has acquired a 10% stake in People Can Fly (WSE: PCF), a Warsaw-based AAA PC and Console game developer.
The deal comes as a Secondary Public Offering by People Can Fly (PCF). As a part of the transaction, Krafton took 60% of newly issued series F shares by People Can Fly. Krafton paid PLN 40.20 per share, which is an 8% premium to the average market price for the last month. Taking into account the fact that PCF issued 5.85 million shares, the approximate consideration amount paid by Krafton is around $32.9m (PLN 141.1m).
As a result of the SPO, Krafton gets "certain publishing opportunities" connected to Project Victoria or Project Bifrost — these are two of the undisclosed AAA projects currently under development and planned to be released in 2025–2026. These two projects, along with Project Dagger, are set to be self-published by PCF, but if the company decides to release Victoria and Bifrost with the publisher, Krafton will have a right of first refusal of a publishing agreement. That means that other publishers can work on these projects with PCF only after the Korean holding decides not to go for the publishing by itself. This agreement is concluded for the next 10 years.
Founded in 2002, People Can Fly made a name for itself with its first title Painkiller, an FPS game with an emphasis on killing large numbers of monsters. In 2007, PCF was acquired by Epic Games and worked on Bulletstorm and Gears of War: Judgment, alongside the parent company. Then, in 2015, the company spun out of Epic Games, but still participated in the development of Fortnite, which was released in 2017. Later, in Dec'20, People Can Fly went public on the Warsaw Stock Exchange at a value of PLN 2.2 billion ($580 million). Currently, the company's market capitalization is around $280.3m.
In Apr'21, after many years of working on third-party projects, the company released its first original IP, which turned out to be a success: this was an online-only cooperative third-person shooter Outriders, which gathered 3.5 million players during the first month. These numbers were reached partially because the game has been available in Xbox Game Pass since its launch. Now the game is also available in PS Plus Extra subscription.
Outriders is the most successful original IP produced by People Can Fly so far. In 2021, the company generated Revenue of ~$41.5m (PLN 178.4m), which represents a 78.4% YoY growth. We don't have the numbers for 2022 yet, but in its Q3'22 report, the company stated only an 11% decrease for the first 9 months of 2022, compared to 2021. This actually may be considered pretty good, since Outriders is a premium game, which means it generates the most revenue in its first few months after the release. Again, we can assume this is a lot thanks to Outriders' DLC and the game's presence in the major gaming subscriptions; f.ex., the game's publisher Square Enix was 'pleasantly surprised' with Outriders' performance on Xbox Game Pass.
Source: People Can Fly Q3'22
Now, the company wants to build on its success and, for the first time in history, wants to start self-publishing its projects. After securing the publishing ROFR and getting interest from Krafton in the company's upcoming titles, PCF is considerably safer in its venture, since there is always a publishing candidate, who is already familiar with your strategy, and shares your vision.
Krafton's experience in creating and operating multiplayer battle royale PUBG might also be of use for People Can Fly, while the studio is gearing up for growth, and Outriders is clearly just the beginning. We don't have any particular details on the upcoming projects, but some of them are likely to be multiplayer shooters, which may be bigger in scale than the company's latest game. Making something more ambitious than before is definitely easier with such an experienced partner alongside, the one that knows the ins and outs of that particular market.
In addition, the deal provides both companies with opportunities for collaboration on future projects, and if those are not Projects Victoria and Bifrost, we have a chance to see Krafton publishing Project Dagger — the game was initially planned to be published by Take-Two, but the partnership was ended in Sep'22. Now People Can Fly plans to self-publish the project — but we will see how it goes.
Overall, this teaming-up of Krafton and People Can Fly is a pretty exciting example of two international public gaming companies collaborating both in terms of partnership and investment. We have yet to see how this collaboration works out.
Subscribe for our weekly newsletter
Get the weekly digest on all the latest gaming transactions, with the number and size of the deals, as well as the strategic rationale behind them.