back to ALL NEWS
Moritz Baier-Lentz on Lightspeed's new gaming practice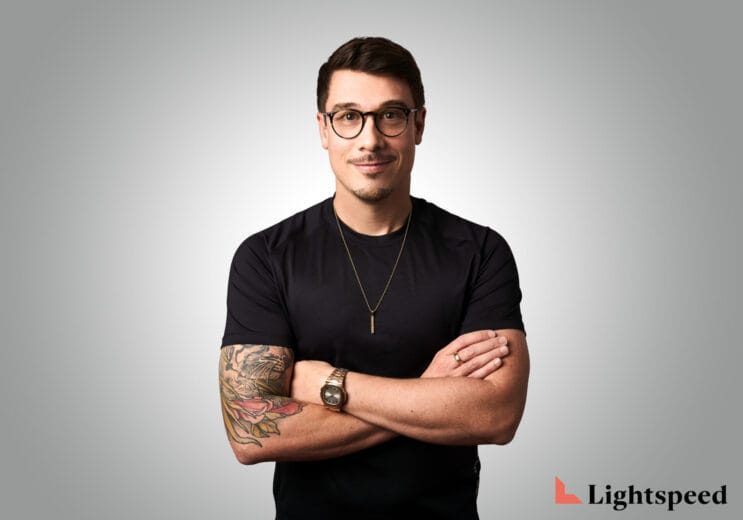 FUNDRAISING
 "We're excited to offer extraordinary entrepreneurs a combination of authentic industry expertise, a global multi-stage support platform, and a culture that truly puts founders first."
Lightspeed Venture Partners is launching Lightspeed Gaming — a dedicated practice focusing on investments in game studios, gaming platforms, and gaming-related technologies. To learn more, we have talked with Moritz Baier-Lentz, a former Partner and Management Team Member at BITKRAFT Ventures, who is now a Partner and the Head of Gaming at Lightspeed. 
Lightspeed has been on the investment scene for over 20 years now, with over 500 investments made and more than 150 exits. When it comes to the gaming industry, we estimate that the firm has deployed over $300m across 30 investments since 2006, over 10 years before today's gaming VC firms were founded. Thus, Lightspeed Gaming is the next logical step for the already ongoing processes inside the VC, which has lately been accelerating the growth of its gaming portfolio.
"Lightspeed is already among the generalists that have been most active in gaming. Middle of last year, the firm raised over $7B, which is a unique opportunity to double down on sectors of interest including gaming," said Moritz, answering our question on why Lightspeed has decided to increase its focus on gaming. "We're excited to offer extraordinary entrepreneurs in gaming a new funding option that combines authentic industry expertise from our own time as pro gamers and gaming company founders; a global platform that can support companies with capital, talent, publishing, and network access throughout their entire lifecycle; and a culture that puts founders first. In an industry that glorifies individual stars and their egos, we believe true partnerships build more repeated success."
The increase in VC activity is something InvestGame has been covering for almost three years now, and it is always fascinating to look at the funds' perspective and strategy during the groundbreaking years for the industry. On this part, Lightspeed has a particular approach focused on quality over quantity. "We have a very lean, hands-on approach to investing. We are not in it to deal as many deals as possible, which allows us to really roll up our sleeves and support the companies we back. We don't want to win on scale or amount of deals, we want to make sure that we partner up with the most promising founders," noted Moritz.
This is actually why both the number and sizes of transactions can vary a lot. "We lead around 3-5 deals per year per partner, and we can go up and down the stack quite a bit. It can be a $2m Seed ticket, but it also can be a $100m growth ticket if we find something that we have strong conviction on."
However, this doesn't mean that Lightspeed has a certain limit on the number of investments. "Over the last two years, we averaged around 10 gaming and interactive technology deals per year. If the market holds up and if we find things we love, that might also be the pace with which we move forward."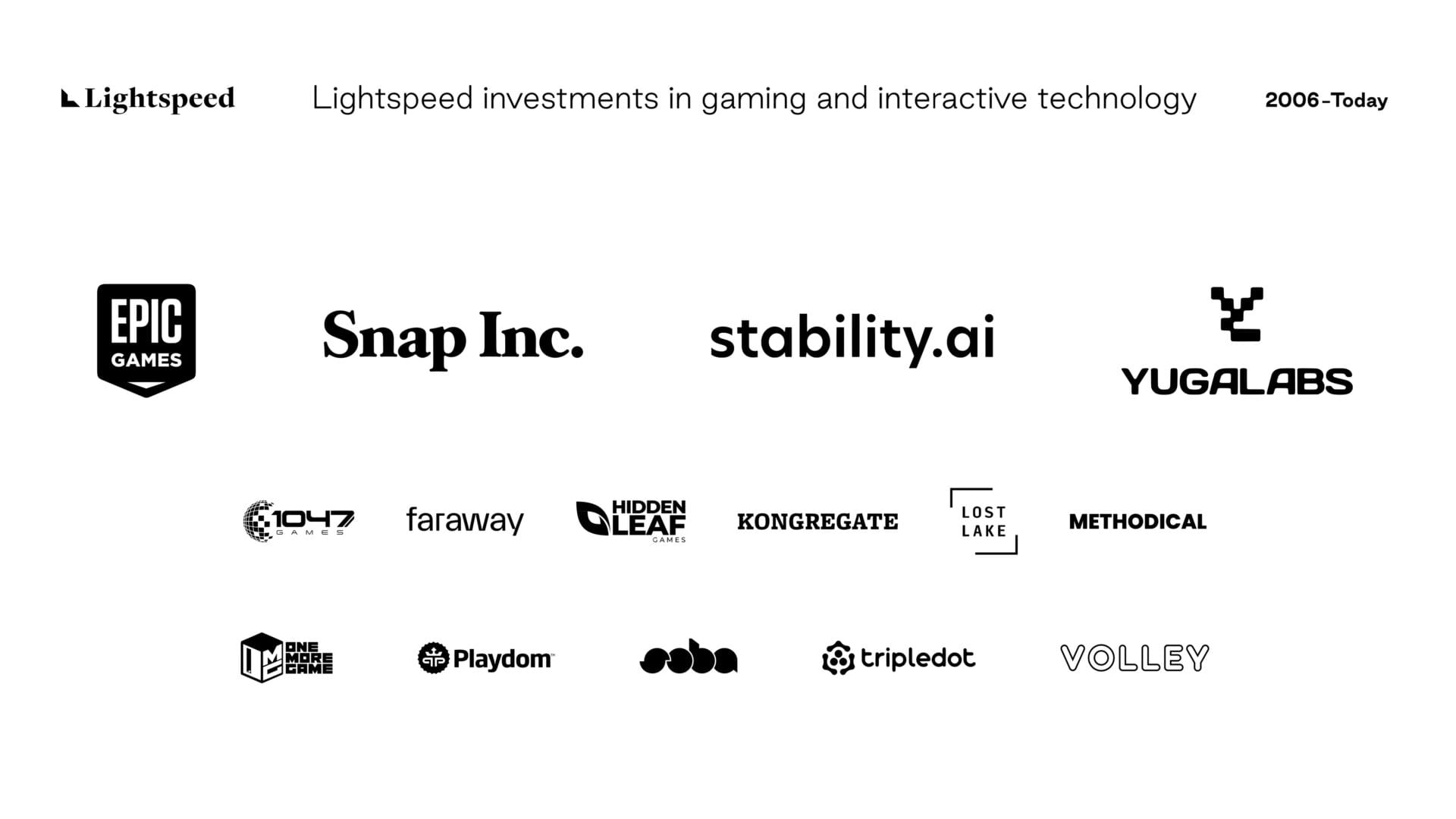 Selected Lightspeed investments in gaming and interactive technology 
The approach is also reflected in how Lightspeed distributes capital and talent between all the areas it is interested in. There is no specific amount of money pre-allocated for enterprise, consumer, healthcare, fintech, blockchain, or gaming investments. If the deal is something the VC doesn't want to miss, it goes for it regarding the particular sector the target operates. "It gives more flexibility," concluded Moritz. It also means that the firm can draw on experts across its existing sector practices to be involved in companies that cross over from gaming into consumer, enterprise, or blockchain applications; e.g., involve partners experienced in artificial intelligence and machine learning when evaluating and supporting advances in procedural generation for gaming and interactive content.
LightSpeed Gaming team
When it comes to the investment focus in gaming, Lightspeed outlines the five following areas:
— Game studios looking to become cross-media IP powerhouses (e.g., the next Blizzard, Riot, or Epic).
— Gaming platforms that aspire to become social networks (e.g., the next Discord or Roblox).
— Interactive, immersive technology transforming 3D, UX, etc. (e.g., the next Unity or NVIDIA).
— Extended reality (VR, AR), now having crossed the 'chasm', providing experiences for increasing install bases.
— Web3 x gaming as experiences on the blockchain returning from initial hype to a focus on the 'fundamentals of fun'.
The opening of the gaming practice by one of the largest VC firms in the world is yet another sign of the gaming industry reaching new heights. Being taken seriously by international generalist funds was a rare thing for the gaming industry only, like, 5 years ago. Despite the ongoing correction within the market, the large funds are seeing strong fundamentals, and are most likely to continue investing in the sector, after the boom we've been seeing for the last few years.
To learn more about Lightspeed Venture Partners, check the fund's page on our website.