back to ALL NEWS
Riot Games Acquires Wargaming Sydney
M&A
|
ANNOUNCEMENT DATE: 17 OCT 2022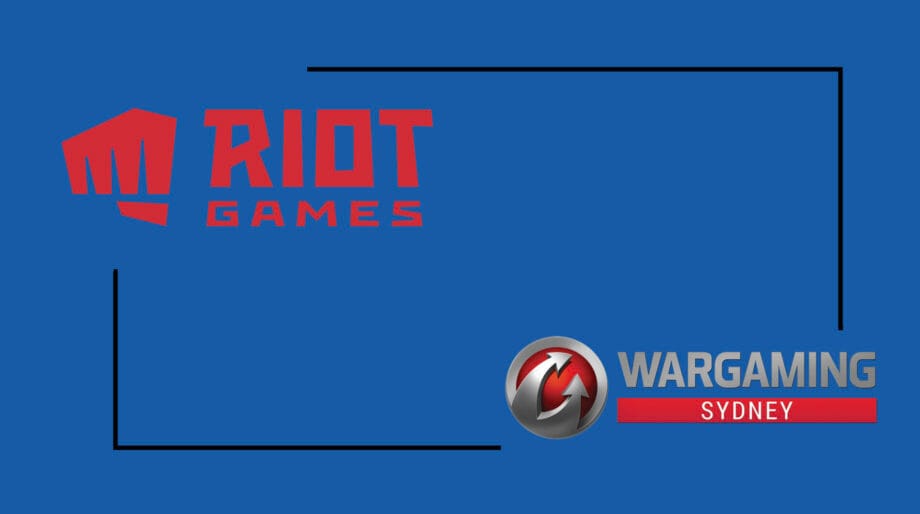 M&A
---
This article is based on our Weekly News Digest #43 from 24.10.2022. If you want to receive such analyses first, be sure to subscribe to our weekly newsletter. There, we analyze the largest deals, elaborating on the financials and strategy behind, while also covering the smaller transactions of the week.
---
US-based games publisher and developer Riot Games has announced the acquisition of a third-party development and tech studio Wargaming Sydneyfrom Wargaming Group for an undisclosed sum. The newly acquired studio will be named Riot Sydney and will work on the major titles of Riot Games. We will have a closer look at the Riot Sydney role in the new parent company's business, but first, let's have a look at the story behind the deal.
Wargaming + BigWorld Technology
Before becoming a part of Wargaming and getting renamed into Wargaming Sydney in 2012, BigWorld Technology was already one of the most notable players in the Australian gaming industry. Since its foundation in 2002, the studio has created middleware tools to support PC & console MMO game developers. As of 2012, the company worked with NetEase(NASDAQ: NTES), Slipgate Ironworks, Cheyenne Mountain, and many other studios, supporting over 30 MMO games. That was the moment when a fast-growing Belarus/Cyprus-based Wargaming Group came in and acquired the company for $45m.
In 2012, Wargaming was actively scaling its flagship title, a F2P PC MMO World of Tanks. Launched in 2010, World of Tanks opened new horizons for the company, allowing it to expand not only in the CIS, but also in Europe and the US. To support the growth and lay the foundation for future expansions of the franchise, Wargaming acquired the expertise and technical solutions of BigWorld. However, Wargaming Sydney not only became the source of in-house middleware, but also a studio with high development expertise, which then contributed to the development of World of Warships: Legends and World of Tanks Commander Mode.
Since then, Wargaming has grown its team from ~700 people in 2012 to 5 500+ in 2022. Today, the company reports a player base of over 200 million people among all the major platforms, with the most notable games being:
— World of Tanks and World of Warships for PC;
— World of Tanks Console and World of Warships Legends for consoles;
— World of Tanks Blitz, World of Warships Blitz War and Bowling Crew for mobile.

Source: AppMagic
This helps us to understand why Wargaming now went for the sale of its Sydney division. The portfolio and technology behind the games have significantly changed over the last ten years. To support this many titles across various platforms, you need a large technical infrastructure that goes beyond BigWorld's tech. We can assume that Wargaming has already received all the technical middleware expertise it could from BigWorld, while the development expertise, as valuable as it can be, is already covered by thousands of Wargaming developers. And when it comes to games that are still powered by the BigWorld engine, Wargaming can work on a license-based model. After all, while being a part of Wargaming, BigWorld offered its solution to third-party licensors — one of which was Riot Games.
Riot Games + Wargaming Sydney
If we look at the last few years of Riot Games activity, we can't help but notice its remarkable IP-centric approach. Next, we're going to highlight three major directions the company focuses on: New Platforms & Media, New Regions, and New Capabilities.
New Platforms and Media: In 2020, Riot Games launched a mobile version of its famous MOBA League of Legends: Wild Rift, which has already passed$750m LTV. A year after, the company released Arcane, a critically and publicly acclaimed animated series, based on the LoL franchise and created in partnership with Netflix (NASDAQ: NFLX) (with Season 2 already in production). Now Riot is developing the mobile version of its F2P PvP first-person hero shooter Valorant, though the release date is currently unknown. Moreover, the company creates board games, so we are likely to see some more IP-based board games in the future.

Source: AppMagic
New Regions: This is mostly about China. First, the company wants to expand the highly popular in China and South Korea League of Legends to Western markets — here come Arcane and LoL: Wild Rift. At the same time, being a subsidiary of Tencent, Riot clearly knows how to work with the Chinese market. The best proof here is a mindblowing success of Battle of Golden Spatula — a Chinese version of Riot's mobile game TFT: Teamfight Tactics, which has shown unprecedented Revenue for the auto-chess genre.

Source: Data.ai
New Capabilities: Over the last few years, Riot Games has acquired PC & console studio Hypixel Studios, as well as media technology startup Kanga. Moreover, the company is building long-term relationships with many startups and often invests at an early stage: Stratosphere Games, Frost Giant Studios, GGWP, Mainframe Industries, and The Last Gameboard are just a few of the companies in Riot's portfolio. Among the companies not from the gaming industry, the company recently made an investment in Fortiche Production— the creators of Arcane series, as well as many League of Legends gaming videos. Such activity not only opens the future M&A opportunities for the company, but also provides the industry knowledge and additional expertise to Riot.
This is also where Wargaming Sydney comes in. The newly acquired studios will provide Riot Games with additional tools and tech expertise, while also working on prototyping for new game features, add-ons, and console ports — the things that the studio has previously worked on for Wargaming. Riot Sydney will work with two major titles of its parent company: League of Legends and Valorant. The companies have already worked together, so we can assume that Riot initiated the deal to bring its long-term partner closer. With everything above in mind, we can expect more expansions of Riot's major franchises, as well more deals supporting the growth.
Subscribe for our weekly newsletter
Get the weekly digest on all the latest gaming transactions, with the number and size of the deals, as well as strategic rationale behind them.