back to ALL NEWS
Take-Two Interactive Is In Talks To Acquire Codemasters For $973m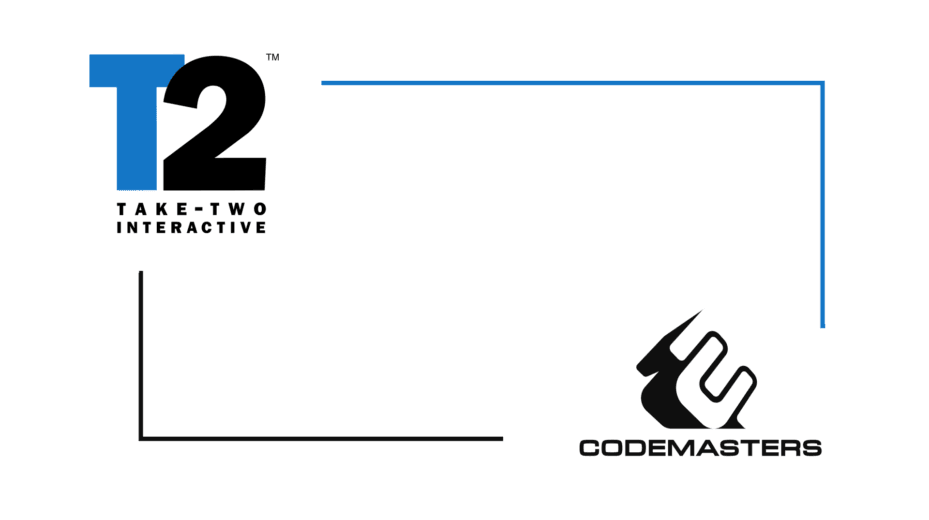 M&A
💵 Acquisition
U.S.-based video game giant Take-Two Interactive Software (NASDAQ:TTWO) has made a non-binding proposal to acquire UK-based racing games developer Codemasters Group (LON:CDM) for $973m (£740m)

The offer consideration is based on a $6.4 price per share, which includes ~24% premium over Codemasters' pre-offer price assuming the initial offer discussions were held on October 14, 2020;

The consideration is expected to be paid ~25% in cash and ~75% in TTWO shares;

The preliminary transaction valuation multiples are 9.7x Revenue, 40.7x EBITDA. The multiples will be adjusted in November 2020 based on interim results for the six months ended 30 September 2020.

The possible deal offer remains conditional on multiple factors including the decision of the Codemasters' Board and the due diligence results

By December 4, 2020, Take-Two Interactive must announce its final decision about its intention to make an offer or not. The deadline can be extended only by the special panel

On November 6, 2020, following the official announcement the Codemasters' shares saw an 8.6% increase, while Take-Two's shares were up 2.9%
💠 Strategic Rationale
Codemasters' acquisition offers multiple benefits to Take-Two Interactive:

The complementary product portfolio of high-quality Premium & GaaS racing games to the existing 2K publishing label (sports, arcade);

Further diversification of gaming portfolio across platforms — increasing presence in mobile and cloud;

Cross-selling opportunities for existing customers of Take-Two and Codemasters;

Leveraging Take-Two's expertise in publishing and live operations, Codemasters can significantly improve its financial performance over the next few years
🎲 Products
Codemasters is one of the leading video game developers and publishers of racing titles such, as DiRT, GRID, the F1 series, and Project CARS across multiple platforms including PC, console and mobile

Despite being focused primarily on PC and Console platforms, Codemasters has several mobile titles, including F1 Mobile Racing, F1 Race stars, Boom! Tanks, and others;

The company is also present on the cloud gaming market with GRID featuring as a launch title on Google Stadia release.
💸 Take-Two's Latest Acquisitions
In October 2020, Take-Two acquired Ruffian Games, the developer of the third-person shooter Crackdown 2, for an undisclosed sum

In September 2020, Take-Two Interactive has acquired NYC-based mobile puzzle games developer Playdots for $192m, expanding its presence in the F2P mobile games space

In February 2017, Take-Two Interactive acquired Spain-based mobile game studio Social Point for $250m, making a move into F2P mobile games
SOURCES: CODEMASTERS, REUTERS
NOTE: exchange rate of £1:$1.32 is used
Read more
15 December 2020
Electronic Arts Outbids Take-Two's Acquisition Offer For Cod...
💵 Acquisition U.S.-based video game giant Take-Two Interactive Software (NASDAQ:TTWO) has made a non-binding proposal to acquire ...
READ MORE
M&A