10 May — 16 May / 2021
Weekly News Digest #19
announced deals' size

$357m
AppLovin has announced its Q1'21 financial results
REPORT
Embracer Group acquires four studios for up to $14.75m
M&A
Animoca Brands secures $88,888,888 at $1B valuation
Later Venture
US-based mobile gaming company AppLovin (NASDAQ: APP) has revealed its Q1'21 financials, showing +132% YoY Revenue growth primarily driven by the gaming segment (App Studios), which accounted for 85% of total revenue.
Revenue overview
The company reported ~$604m revenue, 85% of which comes from mobile gaming apps ($515m of total Rev'Q1). Such tremendous growth in Revenue (+$344m YoY) is largely caused by the rise of the gaming segment, which contributed $301m or 88% of total Revenue growth. Mobile games Revenue showed +141% YoY growth ($214m in Q1'20 vs $515m in Q1'21), while ads business revenue demonstrated +90% YoY growth ($47m vs $88m).
The letter to shareholders states that existing studios demonstrated 91% revenue growth (organic). However, the applied methodology of counting organic revenue from "existing Apps" includes the results of the acquired studios in the acquisition year. Usually, it takes 12 months after the acquisition to start counting revenue from "existing studio" as organic. If we follow the standard methodology, only four gaming companies could be taken to consideration: Lion Studios (opened in Feb'18), PeopleFun (acquired in Mar'18), Magic Ant (acquired in Aug'18), and Magic Tavern (acquired in Jan'19).
Unlike other mobile gaming companies, AppLovin has a high percentage of ads gaming revenue, which accounts for 47% in Q1'20 and 30% in Q1'21. Such impressive ads monetization is a result of the company's know-how marketing and monetization solutions. In fact, gaming ads revenue increased by 57% YoY (Q1'20 vs Q1'21), whereas IAP revenue saw 3x growth over the same period. Core in-app revenue drivers are the games developed by Magic Tavern and Machine Zone (3x YoY growth).
EBITDA Margin analysis 
Though Adjusted EBITDA reached $131m in Q1'21 (+110% YoY growth), the company reported Net Loss of $10.6m (vs. $4.7m Net Income in Q1'20). AppLovin doubles down on user acquisition for first-party apps spending around 45% of total revenue on sales & marketing efforts.
AppLovin is confident in getting high returns on ads spends and projects to achieve around $680m adj. annual EBITDA by the end of 2021, while also expecting over 80% revenue growth ($2.65B). An ambitious aim for the company, which showed +73% revenue CAGR over 2018-2020, while demonstrating gradually declining annual adj. EBITDA margin: 53% > 30% > 24% (2018 > 2019 > 2020). The current quarter Adj. EBITDA accounts for only 19% of the projected annual level.
What's next?
Most interesting results will be known in the next quarter in the post-IDFA world and post-Adjust merger (closed in Apr'21). So far the company's share price ($62 current price) decreased by 22.5% since its IPO at $80 price per share.
Based on AppLovin's LTM financials ($1.8B Revenue and $414m Adj. EBITDA) the implied trading valuation multiples are 12.7x EV/Revenue and ~55x EV/ adj. EBITDA. The future of the company's trading multiples is actually hard to predict. Of course, we can expect higher than gaming industry average valuation multiples due to the unique tech capabilities and synergy coming from AppLovin's "strategic flywheel", but gaming remains the largest business and the core revenue (and likely EBITDA) driver.
---
Sweden-based video game holding company Embracer Group (SSE: EMBRAC B) has acquired four gaming studios through its two wholly-owned subsidiaries:
— THQ Nordic GmbH acquired Appeal Studios, KAIKO, and Massive Miniteam
— Amplifier Game Invest acquired FRAME BREAK
The total purchase consideration can reach $14.75m paid in a mix of cash and stock, including:
— $8.45m upfront on a cash and debt-free basis
— $6.3m earn-out consideration, paid over a five-year term if the agreed financial benchmarks are met
THQ Nordic also formed Gate21, a new structure in Bosnia and Herzegovina, which works on the development of "world-class 3D characters."
Appeal Studios
Belgium-based PC & console game developer Appeal Studios was originally founded in 1995 and was known for Outcast (1999) and several other action-adventure titles for PlayStation and PC. However, the company went bankrupt in 2002 and was subsequently relaunched in 2015. The team of 55 will join THQ Nordic and continue working on an unannounced open-world sci-fi action adventure.
KAIKO 
Germany-based cross-platform game studio KAIKO was established in 2014. The studio is known for its game development and porting capabilities. The company worked on remasters of Kingdoms of Amalur, Red Faction Guerrilla, and Darksiders. 
Massive Miniteam
Founded in 2018, indie games developer Massive Miniteam is based in Germany. The company is known for porting PC titles to consoles and VR. Now the team of 20 people will be completely incorporated into the HandyGames organization, functioning under the THQ Nordic operating unit.
FRAME BREAK
Headquartered in Sweden, independent games developer FRAME BREAK was established in 2020. The studio currently has a team of 5 employees, working on original IP games for PC and console platforms. With the acquisition, FRAME BREAK becomes a wholly-owned subsidiary of Amplifier Game Invest, among other 13 game developers.
Strategy Behind
Embracer continues to implement its inorganic growth strategy. Since the beginning of 2020, Embracer has acquired over 30 companies, including the announced 4 studios. Over the last three years, Embracer has grown from one to eight operating units.
Though the acquired studios are smaller than most of the previously acquired ones, they may become a great supporting addition to the bigger players in Embracer's ecosystem, including porting expertise of KAIKO and Massive Miniteam. Overall, Embracer brings over 90 employees onboard, further increasing its presence in Europe.
---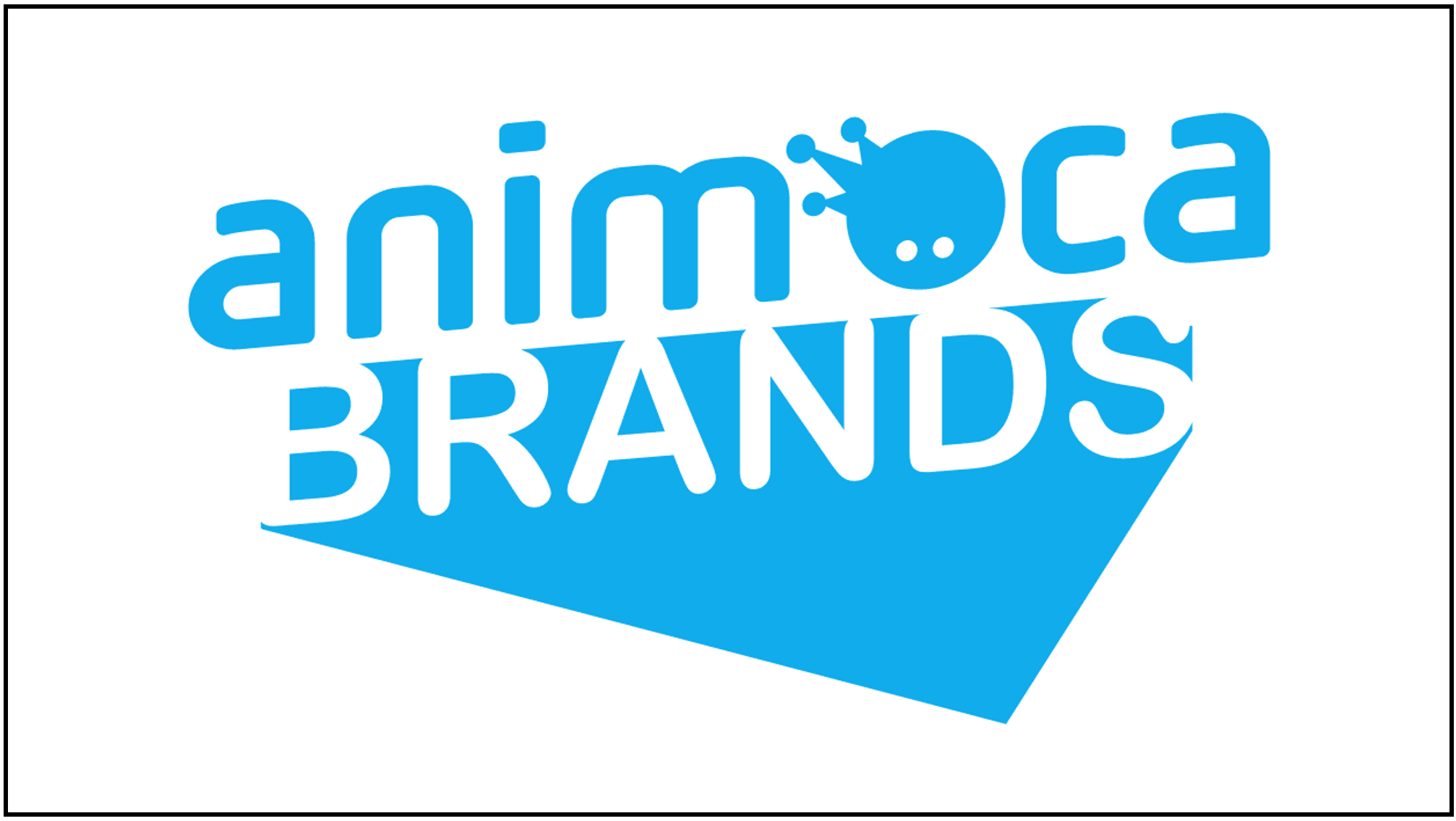 Hong-Kong-based blockchain and NFT gaming company Animoca Brands (ASX : AB1) has secured a $88,888,888 investment at $1B valuation, issuing 93.4m shares at a price of $0.85 each. The investors of the round include Kingsway Capital, RIT Capital Partners, HashKey Fintech Investment Fund, AppWorks Fund, LCV Fund, Huobi, and Metapurse.
The company will use the proceeds for acquisitions, increasing the company headcount, expanding IP licensing portfolio, and "further aggressive growth".
Business overview
Animoca Brands is best known for its two primary blockchain NFT gaming titles F1 Delta Time and The Sandbox, which allow users to purchase or sell virtual commodities to others. Animoca Brands issues its own tokens that serve as in-game currencies and may be listed by crypto exchange platforms. Additionally, the company invests in blockchain startups, such as OpenSea, Sky Mavis, and Dapper Labs.
However, some games of the company have more traditional monetization systems and don't support NFTs: MasterChef: Dream Plate, Benji Bananas, Addams Family Mystery Mansion, Peanuts: Snoopy's Town Tale, and others.
There are also several competitive mobile fighting F2P games that are intended to be monetized via NFTs: WWE Undefeated, Power Rangers: Legacy Wars, and Power Rangers: Battle for the Grid.
NFT's boom
Over the past week, there has been a surge in interest in blockchain-powered products and NFT games:
— US-based decentralized art-dedicated NFT marketplace developer Wilder World has raised $3m in a Seed funding round led by Spartan Group with participation from Animoca Brands among other companies.
— Vietnamese blockchain-based fighting games developer Sky Mavis has secured $7.5m in a Series A funding round, led by Libertus Capital and joined by Animoca Brands, among others.
— US-based game studio Big Time Studios has raised $21.3 million in its latest funding round to bring NFTs to the gaming economies. Currently, the studio has one PC action RPG Big Time in development.
We clearly observe more funds being allocated to NFT-based gaming startups. On March 30, 2021 Canada-based blockchain company Dapper Labs closed the biggest NFT-related $305m funding round led by Coatue Management. The company is known for two flagship blockchain titles CryptoKitties and NBA Top Shot.
MERGERS & ACQUISITIONS
Canada­-based video game digital media Enthusiast Gaming has entered into a definitive agreement to acquire Tabwire for $11m. Tabwire is known for its TabStats data platform, allowing gamers to track their gaming stats. The acquisition should support the development of "a subscription-based social network for gamers codenamed Project GG". Enthusiast Gaming also completed the Icy Veins acquisition for ~$8.3m.
Poland-based esports company ESE Entertainment has signed a letter of intent to acquire racing-games hardware manufacturer Digital Motorsports for an undisclosed sum.
VENTURE FINANCING
Former Epic Games and Blizzard developers have founded a new studio Lightforge Games, raising their first $5m investment from Galaxy Interactive, 1UP Ventures, NetEase, Dreamhaven, Maveron, and several angel investors. The new remote-working studio is working on an undisclosed cross-platform RPG, which is expected to "combine elements from Minecraft or Roblox with tabletop role-playing games to create a new way to play RPGs".
UK-based VC fund Hiro Capital has invested $3.9m in US-based AAA game developer Twin Suns and $2.5m in Portuguese instant-games platform FRVR. Earlier this year, Hiro Capital has allocated $15m in three gaming studios: Snowprint, Double Loop, and Happy Volcano.
Russian-based esports coaching platform Legionfarm has raised $5.9m to connect players with professional gaming coaches. The platform focuses primarily on battle royale and MMO games, including Call of Duty: Warzone, Apex Legends, Destiny 2, World of Warcraft, and The Division.
US-based tech company Allstar has secured $3.85m for its platform, which allows gamers to easily create and share short video highlights from CS:GO and Dota 2. Soon, the platform will support Fortnite, League of Legends, Rainbow Six, and Valorant.
US-based gaming startup Hidden Leaf Games has raised $3.2m in a round led by Lightspeed Venture Partners. The proceeds will support the development of its first 3-on-3 MOBA title. The game is planned to be released on PC and then ported to mobile and potentially become a cross-platform title.
American fintech company Sanlo has raised $3.5m of Seed funding to support its new app, which allows gaming startups to manage their financials. The round was co-led by Index Ventures and Initial Capital, with participation from LVP, Portag3 Ventures, and XYZ Venture Capital.
PUBLIC OFFERINGS
Stillfront has issued ~$178m worth of new senior unsecured bonds with final maturity in 2025. The proceeds will be used to support future investments, acquisitions, among other things.