20 Dec — 26 Dec / 2021
Weekly News Digest #51
announced deals' size

$617m
Embracer Group announced five more acquisitions for up to $446m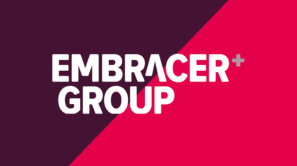 Rec Room raises $145m at $3.5B valuation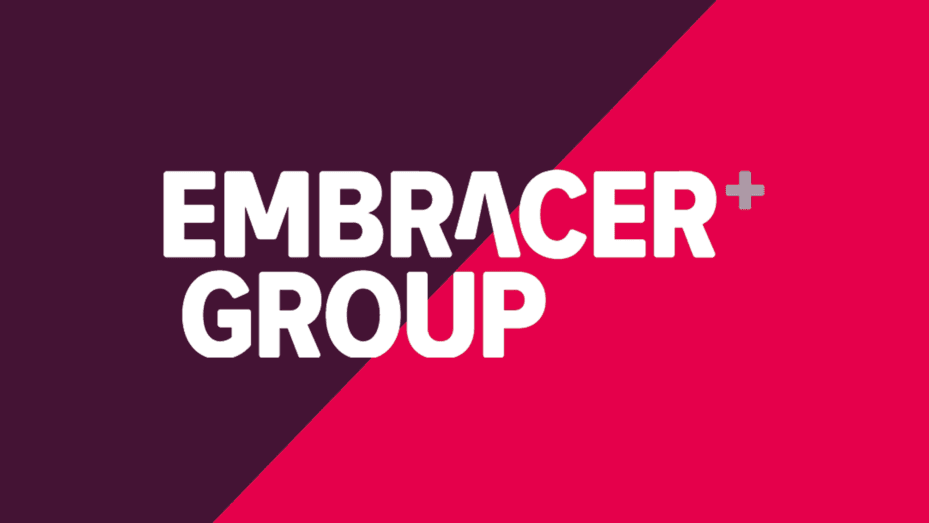 Sweden-based video game holding company Embracer Group (SSE: EMBRAC B) has announced five new acquisitions for a total purchase price of $446m*, including:
— $341m upfront consideration paid 75% in cash and 25% in newly issued shares;
— $105m earn-out consideration paid 76% in cash and 24% in shares.
Dark Horse Media
Embracer has entered into an agreement to acquire Dark Horse Media to form its tenth operative group. The deal is expected to close at the beginning of 2022. The sum of the deal remains undisclosed.
80% of the Dark Horse shares will be acquired from a Hong Kong-based seller, while the remaining 20% will be acquired from Mike Richardson (founder and CEO) and Neil Hankerson (COO) — both of them will stay in the company after the acquisition.
Founded back in 1986, Dark Horse is an entertainment company, which owns 300+ IPs many of which have the potential to be expanded to video games and developed as transmedia franchises. The company unites a team of 181 employees with expertise in сontent development, comics publishing, and film & TV production. More than 40 of the company's projects were made in collaboration with Netflix, Amazon, Syfy, Sony, MGM, Universal, and Warner Media.
The transaction is said to be accretive to adjusted earnings per share. For the CY'21, Dark Horse is expected to generate Net Sales of around $99m with an Operational EBIT of around $14.3m. Embracer expects the company to generate an Operational EBIT of $15.4m-$19.8m for FY 22/23 and $18.7m-$22m for FY 23/24.
Perfect World Entertainment
Embracer has entered into an agreement to acquire US-based Perfect World Entertainment (PWE) for $125m paid 48% in cash and 52% in shares. Considering the purchase price of $103m and the financial performance of PWE (Net Sales'21 of ~$77m), the transaction multiple is 1.3x EV/Net Sales. Since the company has a negative Operational EBIT, we can't say the multiples for the CY'21. However, Embracer expects PWE to have a breakeven Operational EBIT in the financial year ended Mar'23 and reach $22m-$33m of Operational EBIT during the 23/24 financial year. After the acquisition, the company will become a part of the Gearbox Entertainment operative group.
Founded in 2008, Perfect World Entertainment is an MMO games operating company, known for bringing Neverwinter, Star Trek Online, and Perfect World to the Western audience — this portfolio was acquired when PWE purchased free-to-play MMO publisher and operator Cryptic from Atari in 2011. The company has also published some premium games, including the Torchlight trilogy, Hob, and Remnant from the Ashes.
With the acquisition of PWE Embracer gets an experienced operator of MMO games, which we consider important expertise, due to the popularity and general profitability of the game-as-a-service model. The company is also focusing on indie and AA games publishing, which seems a valuable addition, considering Embracer's portfolio as well as how consolidated the AAA market is.
Shiver Entertainment
Founded in 2013, the US-based third-party games developer Shiver Entertainment was fully acquired by Embracer for an undisclosed sum. A team of around 20 people will join the Saber Interactive operative group to participate in the company's work-for-hire business.
The studio generated around $4.4m of Net sales in 2020. Now Shiver is expected to contribute an Operational EBIT of $4.4m-$6.6m in FY 22/23 and $7.7m-$9.9m in FY 23/24.
Digic Holdings
Embracer has entered into an agreement to acquire Hungary-based animation studio Digic for an undisclosed sum. After the acquisition, the company will work under the Saber Interactive operative group.
The vast team of 400 employees has provided its animation services to Embracer and various streaming services — the company has worked on Love, Death, and Robots with Netflix. Founded in 2002, the company will be still led by its founder Alex Rabb after the acquisition.
With the deal, Embracer gets an experienced team, with a solid track record of AAA cinematics, trailers, and concept art. The studio will strengthen Saber's work-for-hire business and share its expertise with Gearbox, THQ Nordic, Coffee Stain, and Koch Media.
Spotfilm Networx
Through its wholly-owned subsidiary Koch Media, Embracer has entered into an agreement to acquire Germany-based advertising-based Video on Demand (AVOD) channel network Spotfilm Networx for an undisclosed sum.
Established in 2010, Spotfilm operates 20 AVOD channels and two Subscription Video on Demand (SVOD) channels, hosting 3,000 videos on YouTube. The company also has its own streaming website and mobile app with more than 4 million downloads.
Spotfilm operates Netzkino, one of the best-known ad-supported streaming platforms in Germany, which has over 4 million users and around 20 million film viewings every month.
Overview
After announcing the acquisition, Embracer reported that the acquired companies are forecasted to generate Operational EBIT of $27.1m-$34.8m in FY 22/23 and $57.1m-$75.8m for FY 23/24. Embracer also notes that the forecast excludes any commercial synergies or planned M&A.
Last week, Embracer also entered into an agreement to acquire France-based board games publisher Asmodee for around $3.1B (EUR 2.75B) — you can read more on the deal in our previous digest. Thus, Embracer finishes the year by adding two operating groups and diversifying its portfolio with more non-videogaming assets, including physical board games, comics, films, series, and merchandise production. The company also enhances its production capabilities, by adding more work-for-hire teams, which can help the group to realize the potential of diverse internal assets and multimedia projects.
* 1 SEC = 0.11 USD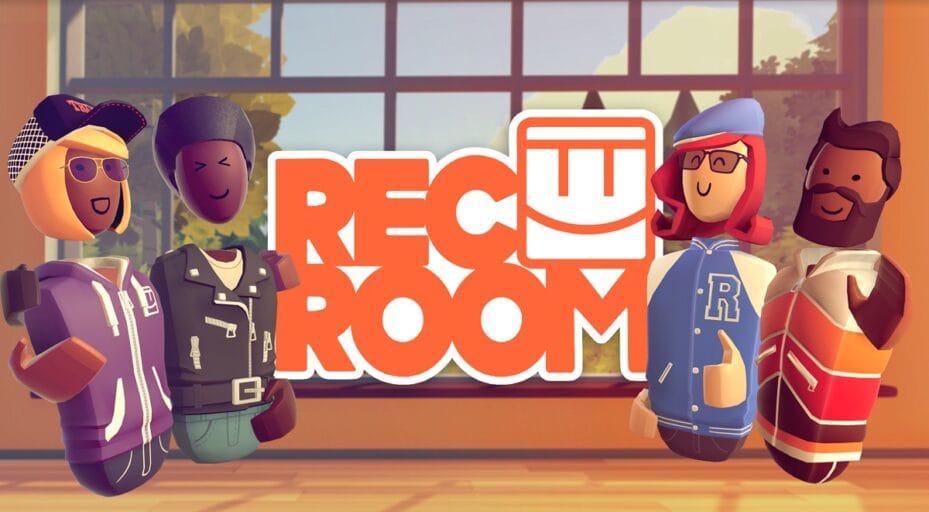 US-based UGC VR social gaming platform Rec Room has raised $145m at a $3.5B valuation. The round was led by Coatue Management, with participation from existing investors Sequoia Capital, Index Ventures, and Madrona Venture Group.
This is the second round Rec Room closes this year — in Mar'21, the company raised $100m at a $1.25B valuation. This means that the company has almost tripled its valuation over the last 9 months.
Since its launch in 2016, Rec Room has brought the Roblox formula to VR and has already generated over 37 million lifetime users. Though the exact number of Rec Room's monthly active users is not disclosed, it is said that the platform has increased its MAU by 450% since Nov'20.
The company's latest success, together with a clear interest from well-known investors, highlights the increasing role of the UGC model in the gaming industry. This year started with Roblox going public at a huge $42.6B valuation, and that was only the beginning — Talewind Studios, Dubit, Splash, Supersocial are among those many developers, making games specifically for Roblox, that secured investments this year. The fact that there are startups, that dedicate their whole businesses to UGC platforms is no longer a surprise for investors. Considering the latest metaverse trends, we can assume that UGC and social gaming platforms are yet to see their rise in the future.
MERGERS & ACQUISITIONS
US-based mobile games developer Monumental announced the acquisition of MMORPG Crowfall from the US-based independent games publisher & developer ArtCraft Entertainment. The financial terms of the deal are not disclosed; the developers behind Crowfall will join Monumental.
Ireland-based digital service provider Keywords Studios announced 2 acquisitions. The first deal is with the UK-based marketing company Waste Creative. The total cost of the deal is $12.9m consisting of initial consideration of $2.9m and possible earn-out up to $10m paid based on performance over the next three years. The second deal is with Australia-based third-party development studio Wicked Witch, with the total price of the deal being $6.5m. With these acquisitions, Keywords continues its expansion into international markets and increases its production capabilities.
Sweden-based gaming giant Stillfront announced the acquisition of mobile strategy game Iron Throne: The Firstborn from Korea-based Netmarble. The financial terms of the deal are not disclosed; however, the game will change its name to Rise of Firstborn and will be operated by Stillfront's studio Kixeye.
Sweden-based free-to-play games developer and publisher G5 Entertainment has acquired an undisclosed amount of shares in the US-based blockchain metaverse startup Upland for $2m. With this deal, G5 is expanding in the blockchain segment, which is attracting a lot of attention this year.
VENTURE FINANCING
Denmark-based games developer Dynasty Studios has raised $5m in the round led by Framework Ventures, with participation from CoinFund, Dapper Labs, and others. The funding will be used to create blockchain-based games with NFT elements.