10 Oct — 16 Oct / 2022
Weekly News Digest #42
announced deals' size

$233m
Meta Acquires Camouflaj, Armature Studio, and Twisted Pixel
Homa Raises $100m in Series B Funding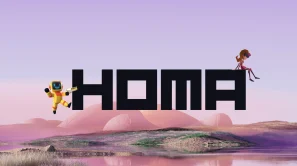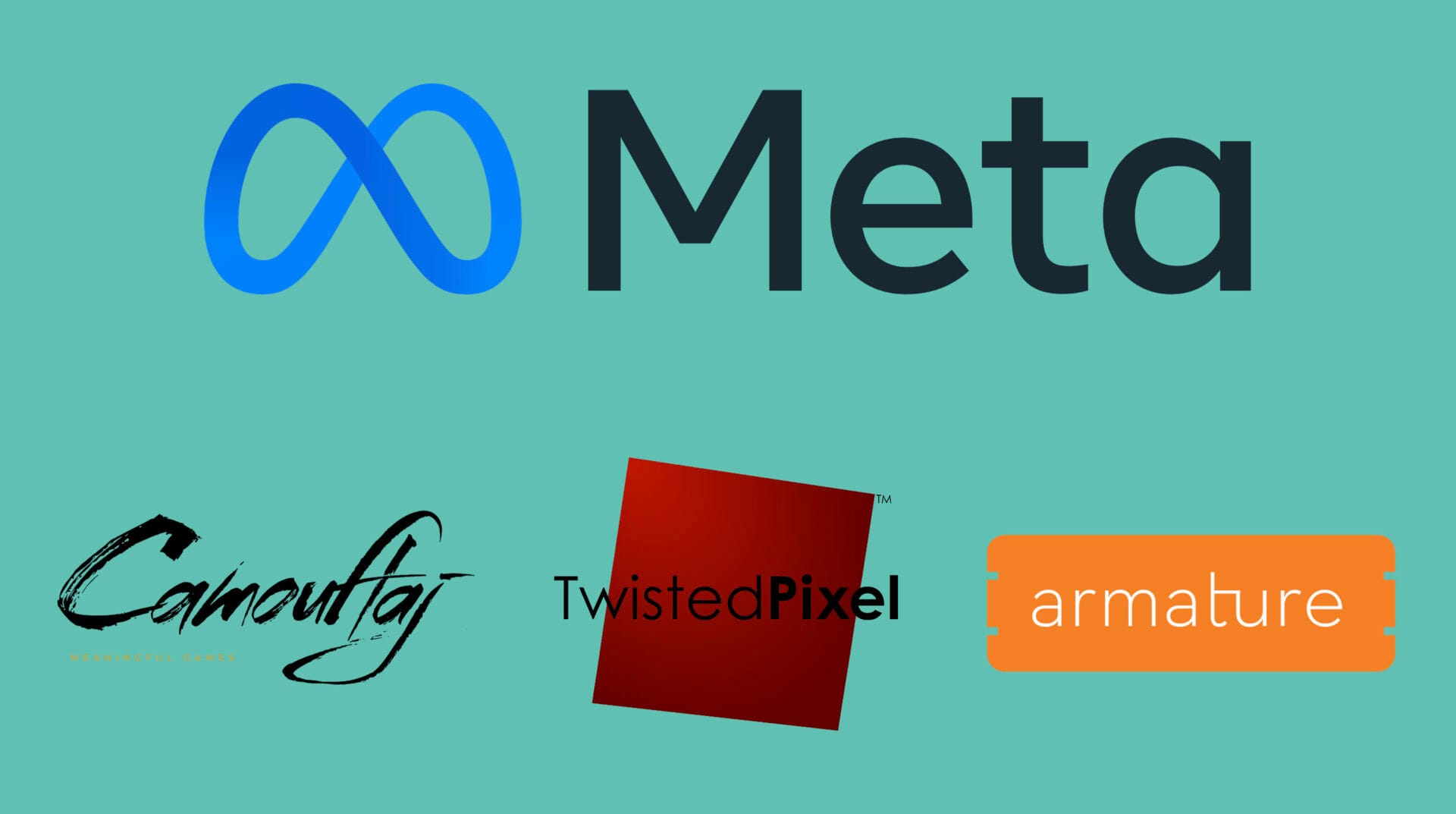 During its recent Meta Connect Keynote 2022, Meta (NASDAQ: META) has announced the acquisition of three US-based VR game development companies: Camouflaj, Armature Studio, and Twisted Pixel. The financial terms of the deals were not disclosed.
Acquired Studios
Founded in 2011, Camouflaj is a multiplatform games studio, known for Iron Man VR as well as cross platform action-adventure stealth title République. Currently, the studio is working on Iron Man VR 2 in partnership with Marvel Entertainment, Endeavor One, and Sony Interactive Entertainment. The game is planned to be released on November 3rd, 2022, for Meta Quest 2.
Founded in 2008, Armature Studio is known for the development of such PC & Сonsole games as Batman: Arkham Origins Blackgate, Recore, and Where the Heart Leads. Moreover, the studio has a solid console porting experience — Borderlands: The Handsome Collection for PS4 and Xbox One, Injustice: Gods Among Us, and Metal Gear Solid HD Collection for PS Vita, and Duck Game for Nintendo Switch, among others. In 2017, the studio started porting games to Oculus VR, and has already worked with three titles: Fail Factory!, Sports Scramble, and most recently, Resident Evil 4.
Established in 2006, Twisted Pixel Games started as a PC & Сonsole games developer, and moved to VR in 2017 with the launch of its original horror game Wilson's Heart on Oculus Rift. Since then, the studio created a B-Team game for Oculus Go, plus two more games for Oculus Rift: Defector and Path of the Warrior.
Strategy Behind
With the acquisition, Meta continues to follow its established strategy, rooted back in at least 2014, when the company acquired Oculus for $2B. Since then, the company has been heavily investing in VR technology and driving the VR gaming market. Beat Games in 2019, Ready at Dawn and Sanzaru Games in 2020, Downpour Interactive and BigBox in 2021 — these are just some of the VR game developers acquired by Meta during the last few years.
After rebranding from Facebook to Meta in 2021, the company, among other things, highlighted the new vector of its VR endeavor. Building the global metaverse with a strong focus on social interaction became its strategic goal. In Dec'21, Meta launched its social metaverse Horizon Worlds for Oculus. Horizon Worlds is a f2p VR UGC platform, which is also expected to come to mobile in late 2022, as we learned at the above-mentioned Meta Connect 2022. Moreover, during the same event, the company revealed Quest Pro, a new VR headset created for better social interactions due to its eye and mimic tracking technology.
Meta clearly bets high on Horizon Worlds, but for now, the platform hasn't yet reached any significant results. According to WSJ's report, Horizon Worlds MAU is below 200 000, which is less than one could expect, considering the power of the brand, its audience, and the resources invested by its parent company. However, Meta has already put in a lot in its VR story, and is highly unlikely to stop now. The acquired companies underline the long-term strategy of the company: Meta continues to accelerate its VR capabilities, and is acquiring more VR game development studios, if not for the sake of Horizon Worlds, then for at least creating more system-selling games for Oculus VR headsets.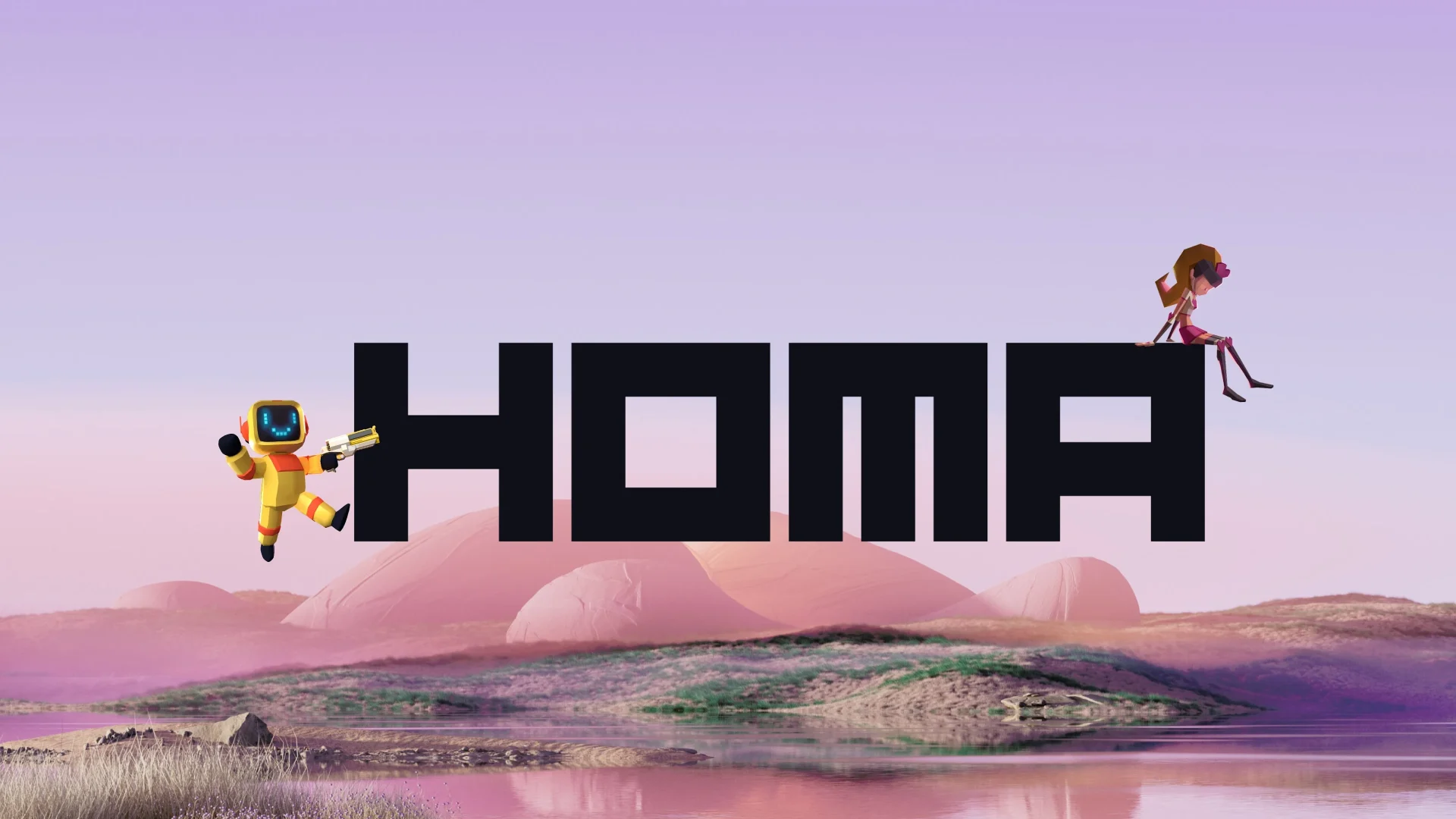 France-based hypercasual games developer and publisher Homa has closed a $100m Series B round led by Quadrille Capital and Headline, and backed by Northzone, Fabric Ventures, Bpifrance, Eurazeo, and Singular.
This is the third, and the most significant round closed by Homa yet. Back in Feb'21, the company secured $15m of Seed Funding in a round led by Eurazeo and Headline. Later, in Oct'21, Homa closed a $50m Series A round led by Norhzone.
Founded in 2018, Homa is a 160 employees company that has published 80 games and attracted one billion downloads to date (as the press release states). According to the mobile market intelligence tool AppMagic, the most downloaded game of the studio is the hypercasual merge game Merge Master: Dinosaur Monster, which generated over 100 million downloads, with a peak of 30.7 million downloads back in Mar'22.

Source: AppMagic
Apart from games publishing and development, Homa pays a lot of attention to the technical side of hypercasual gaming. The company developed its own software development kit (SDK), which helps with internal data analytics and ad campaign optimization. Moreover, the company is expanding into Web3: in Feb'22, Homa partnered with Sorare and organized a game jam dedicated to Sorare's blockchain-powered game Legend Cards.  According to the press release, the company continues to explore Web3 area, so we might as well expect more collabs in the future. 
---
We want to thank Hiro Capital and The Games Fund for supporting this digest.


---
MERGERS & ACQUISITIONS 
US­-based social casino game developer PLAYSTUDIOS (MYPS:NASDAQ) announced the acquisition of US-based mobile game company Brainium for a total of $70m, including the earn-outs for the period from the closing of the acquisition through December 31, 2022. As a result of the deal, PLAYSTUDIOS will add popular casual games, such as Solitaire, Spider Solitaire, Sudoku, and thus almost double its average DAU.
VENTURE FINANCING
US-based Web3 game developer Elyzio has raised $2m in Pre-Seed funding. The round was led by vgames, with participation from Shima Capital, Solana Labs, and others. The company plans to use funds for the development of its games and expand the team.
Finland-based Web3 game developer Flowstate Games has raised $2m in Pre-Seed funding. The round was led by Play Ventures, with participation from others. The funds will go toward the development of the premier title Smash Stars: Thunderdome — a car combat arcade game.
US-based youth esports development platform Vanta has raised $2.5m in oversubscribed Seed Funding. The round was led by Scout Ventures, with participation from J Ventures, Veteran Ventures Capital, and others. The funds will be used to expand the presence of Vanta's leagues in the US, further development of its esports platform, and expand its esports coaching offerings.
US-based digital creative studio Muus Collective has raised $5m in Seed funding. The round was led by Griffin Gaming Partners. The funds will be used for the development of a Web3 game which will combine fashion and gaming.
A newly established Finland-based Web3 game studio Tribo has raised $1.17m (€1.2m) in a Pre-Seed funding. Play Ventures, Sisu Games Ventures, and others have participated in this round. The funds will go towards the development of mobile-native multiplayer games using Web3 technologies.
France-based independent game development studio Shiro Games has reportedly received nearly $48.74m (€50m) from the global investment firm Cathay Capital. With this investment, the studio's valuation is now approximately $146.22m (€150m). The funds will be used to expand the team and develop 2 yet unannounced titles.
US-based developer platform for creating AI-driven virtual characters for games, metaverse, and brand experiences Inworld AI announced that it has received an Epic MegaGrant from Epic Games. The funds will be used to combine its AI solutions with Epic MetaHuman technology, and make it easy for developers to integrate Inworld-powered digital humans into their Unreal Engine experiences.
Turkey-based mobile game developer Umuro Games has reportedly raised $1.7m (₺32m) in funding. Keiretsu Forum Turkiye led the round. The funds will go towards the development of its games.