7 Feb — 20 Feb / 2022
Weekly News Digest #8
announced deals' size

$294m
Nacon acquires Midgar Studio and Daedalic Entertainment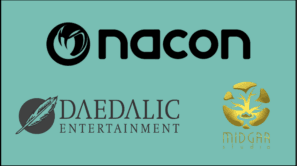 Tripledot has raised $116m at $1.4B valuation
Nacon acquires Midgar Studio and Daedalic Entertainment
France-based video games company Nacon (EPA: NACON) has announced two acquisitions.
Daedalic Entertainment
Nacon has entered into an agreement to acquire Germany-based PC&console gaming studio Daedalic Entertainment for up to $60.1m (€53m), including:
— an upfront consideration of $36.3m (€32m) paid in cash;
— an additional earn-out consideration of $23.8m (€21m) paid in cash, based on the company's performance until 2026.
The transaction is expected to be closed this year.
Founded in 2007, Daedalic Entertainment is a PC&console games developer and publisher with over 90 titles in its portfolio, mostly present in North American and Chinese markets. The company has developed and self-published such games as Ken Follett's The Pillars of the Earth, State of Mind, Blackguards, and many other games for PC, PlayStation, Xbox, and Nintendo. As a publisher, Daedalic Entertainment is responsible for Shadow Tactics: Blades of the Shogun and various indie titles, including Witch It!, Unrailed!, Partisans 1941, Hidden Deep, Iratus: Lord of the Dead, and Barotrauma.
Currently, Daedalic Entertainment is working on the development of its upcoming action-adventure game The Lord of the Rings: Gollum, co-published with Nacon. The game is expected to be released this year for PC&consoles.
Midgar Studio
Nacon has also acquired France-based Midgar Studio for an undisclosed sum.
Founded in 2008, Midgar Studio is best known for its JRPG game Edge of Eternity. The game was launched in 2021 and currently has Mostly Positive reviews on Steam. Earlier in 2018, the studio has co-launched 2018 parkour action game Hover with indie studio Fusty Game.
Strategic Rationale
Acquiring Daedalic Entertainment, Nacon increases its presence in AA and indie games segments, expecting to have the synergy from combining the publishing capabilities of the two companies. The companies also expect to use the combined publishing expertise to solidify a leading gaming brand position. As for Midgar Studio, Nacon brings an experienced team of JRPG developers, adding new genre expertise to its portfolio.
With the deals, Nacon will add 15th and 16th studios, and will have a presence in six countries: ten studios in France, one in Belgium, one in Italy, two in Canada, one in Australia, and one in Germany. The company actively embraced its inorganic growth strategy in 2020, when it acquired PC&console games developers Neopica and Lunar Great Wall Studios, as well as gaming headset manufacturer Plantronics. In 2021, Nacon acquired two more companies, buying Crea-Ture Studios and Ishtar Games. Considering that this is only the beginning of the year, and we have already seen two M&A deals from Nacon, we can probably expect more acquisitions this year.
Tripledot has raised $116m at $1.4B valuation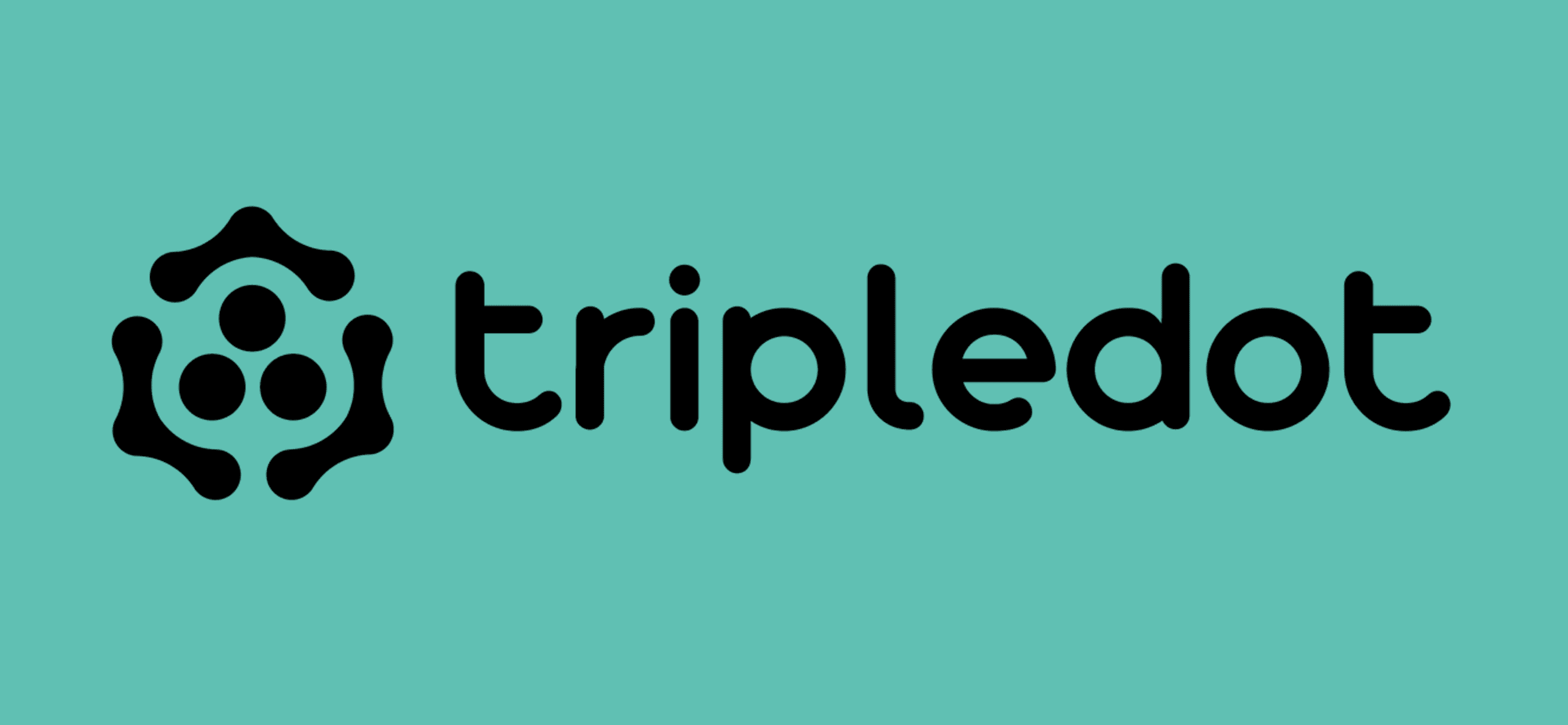 London-­based casual mobile game developer Tripledot Studios has secured a $116m Series B funding round at a $1.4B valuation. 20VC led the round with participation from previous investors Access Industries, Lightspeed Venture Partners, and Eldridge.
Less than a year ago, in Apr'21, Tripledot closed a $78m Series A round with participation from the abovementioned Eldridge, Access Industries, and Lightspeed Venture Partners. Back then, the company had around three times less valuation of $500m.
Founded in 2017, Tripledot positions itself as a data driven mobile game developer with an emphasis on user acquisition, monetization, product management, and data science. The studio develops casual games based on classic games. Tripledot has launched 10 games and is best known for its wood block puzzle game Woodoku and its versions of Solitaire and Blackjack — together, all games of the company surpassed 25 million MAU. Moreover, in 2021, the company tripled its revenues, according to Lior Shiff, CEO of Tripledot.
Read more about the company here.
This InvestGame Weekly Digest is supported by Hiro Capital, investors in the future.
MERGERS & ACQUISITIONS
US-based blockchain games and technology company Mythical Games has acquired tech and staff of UK-based independent game developer Shortround Games for an undisclosed consideration. The acquired staff will be a part of Mythical Europe, and focus on creating new worlds for the Mythical Platform, starting with an unannounced sports game, which is expected to be released in 2023.
Australia-based mobile games developer iCandy (ASX: ICI) has acquired 51% of Singapore-based hypercasual games developer Storms. The financial terms of the deal were not disclosed. The studio will continue to operate independently, but will also integrate its new technology for user engagement in iCandy business.
US-based multiplatform games publisher and developer Zynga (NASDAQ: ZNGA) has acquired German-based mobile games developer NanoTribe for an undisclosed sum. The studio has expertise in the hypercasual genre, and will be the first non-Turkey-based studio managed by Rollic — Zynga's Turkish subsidiary. The deal will allow Zynga to enter a new German market and to increase its already established capabilities in hypercasual gaming.
Saudi-Arabia Public Investment Fund (PIF) has purchased undisclosed stakes in Japan-based multiplatform games developer Capcom (TYO: 9697) and Japan-based multiplatform games developer Nexon for a combined consideration of around $1B. As reported by Bloomberg, PIF has disclosed that it holds more than 5% in both companies. The fund was established to drive the transformation of Saudi Arabia's economy with a focus on the tech segment. Last month the fund purchased ESL Gaming and FaceIt via its company Savvy Gaming Group, and we can expect more deals from them in the gaming segment soon.
South Korea-based multiplatform games developer Krafton (KRX: 259960) has announced the acquisition of South Korea-based games developer 5minlab, known for PvP brawl game Smash Legends. This deal goes in line with KRAFTON's aim of strengthening its cross-platform expertise. Krafton has purchased 100% of 5minlab's shares through an earn-out payment of $19.9m.
UK-based media gaming company Kairos Group acquires UK-based gaming and esports company Horizon Union. The financial terms of the deal remained undisclosed. Horizon Union will become a part of the media group, and help it further increase its presence in the Esports sector.
Hong Kong-based blockchain-focused company Animoca Brands has acquired Australia-based PC and mobile racing games developer Grease Monkey Games. Financial terms of the deal are not disclosed. Animoca will increase its game development capabilities, while Grease Monkey could enter the booming blockchain gaming segment.
VENTURE FINANCING
Canada-based Apocalypse Studios has raised an undisclosed amount in Seed funding. The round was led by Tyr Ventures. The funding will go towards further development and production of the first title of the studio — Deadhaus Sonata — a multiplayer action RPG, built for the cloud. The game is planned to be released first on PC, and then ported to other major platforms.
A newly-formed blockchain-focused studio Ethernal Labs has raised $20m in funding. The studio was fundraised by blockchain company Ethernity with participation from Black Edge Capital, and others. The company aims to build a platform that will help other studios enter into the metaverse with an authenticated marketplace, avatar creation, and P2E gaming.
Finland-based PC and mobile games developer Return Entertainment has raised $6m in funding. The round was led by Bitkraft Ventures with participation from Sisu Game Ventures, vgames, 1Up Fund, and Smok Ventures. The funding will be used for the development of two upcoming cloud-native titles for PC and mobile.
Canada-based blockchain-powered P2E startup MixMob has raised $7m in funding. Ascensive Assets, Not3lau Capital, IOSG, and other individuals have participated in the round. MixMob is based on Remix Culture that combines play-to-earn with user-generated content, and funding will go towards further development of the project.
FUNDRAISING
Sweden-based gaming holding Thunderful Group (OM: THUNDR) has entered into a new secured revolving multicurrency credit facility of $62.2m. The funds will be used to finance future acquisitions, to refinance existing indebtedness to Danske Bank, and for general corporate purposes.
Subscribe for our weekly newsletter
Get the weekly digest on all the latest gaming transactions, with the number and size of the deals, as well as strategic rationale behind them.