20 Feb — 26 Feb / 2023
Weekly News Digest #8
announced deals' size

$59.74m
Behaviour Interactive acquires SockMonkey Studios
Behaviour Interactive acquires SockMonkey Studios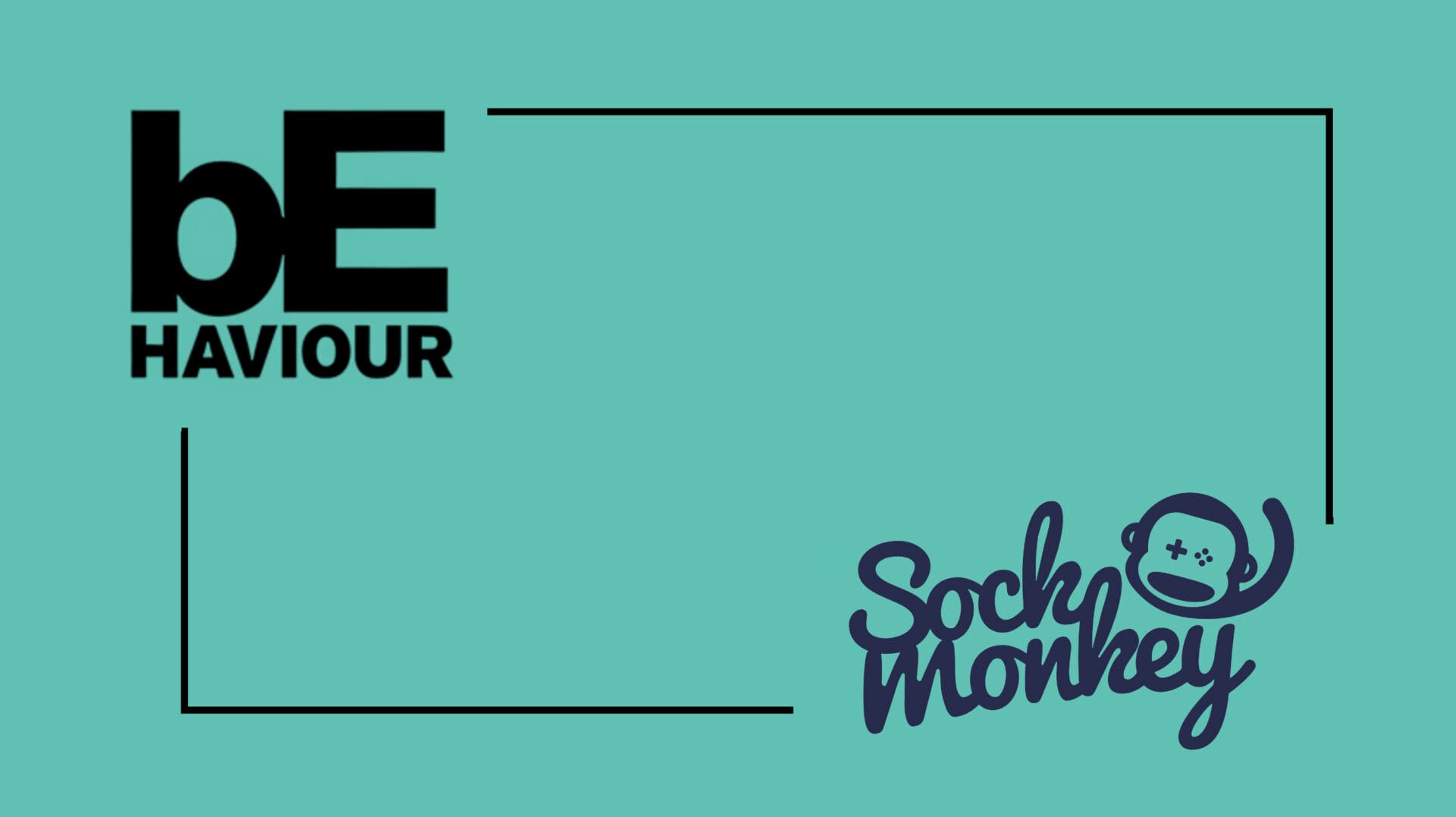 Canada-based games publisher and developer Behaviour Interactive has announced the acquisition of UK-based third-party development studio SockMonkey Studios for an undisclosed sum.
Founded in 2013, SockMonkey is a 45-people studio providing full-cycle development services for multiplatform gaming companies. The studio's established client roster includes Microsoft, Sony, EA, Warner, Netflix, and others. With the UK studio onboard, Behaviour establishes a European presence for the first time, which will grant the Canadian game developer access to a vast pull of local talent.
Following the acquisition, SockMonkey has been rebranded as Behaviour UK–North and will now become part of Behaviour's third-party development division. There, the studio will utilize its extensive experience to collaborate on projects for Behaviour's clients.
Behavior Interactive is now ready for the expansion
This is the second acquisition from Behavior Interactive this year. Earlier this year, the company acquired US-based PC & Console games developer Midwinter Entertainment, the creators of F2P shooter ​​Scavengers. Under Behaviour's umbrella, Midwinter works on the development of a yet unannounced project.
Prior to 2022, Behaviour was not very active in terms of M&As. In fact, the last acquisition was made in 2008, when the company acquired Wanako Games, a Chile-based studio, from Activision Blizzard. The studio was then closed in 2017. As a result, 30 people have lost their jobs, while the remaining employees were transferred to Behaviour's headquarters in Montreal. When giving comments regarding the situation, Behaviour stated that its Montreal ecosystem is 'better suited' to achieve the company's long-term goal.
It might seem like several years ago the company was not yet ready for the international growth of its business, but times have changed and Behaviour is ready now for active inorganic growth. This goes in line with the overall activity of the company: Behaviour has recently launched its new multiplayer game Flippin Misfits and is now about to release a new original IP game Meet Your Maker. Moreover, there are more rumors about the possible release of the sequel to the main title of the company Dead by Daylight in the foreseeable future. And these are only some of the recent news from the company.
In this context, the acquisition of a work-for-hire studio would be a logical step even if Behaviour didn't have a third-party development division. As we have written in one of our previous digests, a lot of the currently available AAA development experience on the market lies within the scope of the co-development studios, so they are more frequently becoming the acquisition targets. Considering how much work is to be done not only before, but also after the release of each game, the additional expertise and access to new regions can be of significant help for Behaviour.
---
We want to thank MGVC and The Games Fund for supporting this digest.

---
 MERGERS & ACQUISITIONS
UK-based private equity firm Supernova Capital announced 2 acquisitions — France-based games developer Mi-Clos, and US-based games developer Little Red Dog Games. Financial terms of both deals were not disclosed, however, it was reported that Supernova made an additional multi-million investment in both studios. Both acquisitions will give Supernova Capital 100% ownership of both studios, as well as several popular IPs such as Out There, and Rogue State.
Sweden-based games developer and publisher Thunderful Group has acquired Germany-based multiplatform games developer Studio Fizbin and all its IPs through its subsidiary Headup for an undisclosed sum. According to the pressrelease, this is Thunderful Games' eleventh majority-owned internal game development studio and it will be reported as part of the Games segment.
India-based Web3 gaming company Kratos Studios has acquired IndiGG, India-based NFT P2E gaming DAO, for an announced sum via a token swap. IndiGG was previously a subDAO of Yield Guild Games, a global P2E gaming community. Kratos Studios' co-founders aim to build the world's largest gaming DAO and will further work closely with Yield Guild Games and Polygon, India-based blockchain games platform.
Back in Aug'22, we covered the news about the acquisition of Quantic Dream by NetEase (NASDAQ: NTES). The sum of the deal was not disclosed back then, but now the company is said to pay approximately $106m. NetEase became the minority shareholder of Quantic Dream in 2019 and now owns 100% of the studio. Quantic Dream was founded back in 1997 by French game designer David Cage, who has been acting as the studio's main visionary. He has written and directed all the four titles Quantic Dream is primarily known for: Fahrenheit (2005), Heavy Rain (2010), Beyond: Two Souls (2013), and Detroit: Become Human (2018). The company is currently developing a new title Star Wars: Eclipse. All of the games have a distinguished game design, built around strong narrative, interactive storytelling, and cinematic approach.
UK-based F2P games publisher GamersFirst acquires Women's Car Ball League from US-based Esports organization Kansas City Pioneers for an undisclosed sum. WCB is Rocket League's largest women's league, which enables women to improve their skills and compete with one another.
VENTURE FINANCING
UK-based fitness gaming developer and publisher Quell has raised $10m in Series A funding. The round was led by Chinese tech giant Tencent (SEHK: 700), with participation from Khosla Ventures, Heartcore Capital, and others. The funds will go towards the launch of its premier title Shardfall, and the expansion of the company's product pipeline.
US-based collaborative storytelling platform Strider has raised $5.5m in Seed funding. The round was co-led by Makers Fund, and Fabric Ventures, with participation from Shima Capital, Sfermion, Magic Eden, and others. Strider aims to build a platform that enables everybody to be a storyteller via different sorts of tools. The funds will be used to further develop the platform.
US-based Web3 games developer Azra Games has raised $10m in additional Seed funding. The round was led by Andreessen Horowitz, with participation from Coinbase Ventures, Play Ventures, and others. The company has raised $25m as of today. The funding will be used for creation and development of the gaming platform and its premiere title Legions & Legends.
US-based Web3 games developer Curio Research has raised $2.9m in Seed funding. The round was led by Bain Capital Crypto, with participation from TCG Crypto, Formless Capital, and others. The funds will be used to further develop the Curio gaming platform, which aims to democratize gaming space and allow users to participate more in games by using smart contracts.
US-based AAA video game developer Midnight Society has raised $11m in a funding round. The first title of the studio is a multiplayer vertical extraction shooter Deadrop for PC & Consoles. The game is currently in development and there is no specific release date so far.
Kratos Studios, Indian Web3 gaming firm, has raised $20m in a seed funding round at a valuation of $150m, led by Accel, with participation from Prosus Ventures, Courtside Ventures, Nexus Venture Partners, and Nazara. Kratos Studios will use the funding for creating distribution channels for Web3 games around the globe.
Poland-based video games developer Sundog has raised $340k in funding from private investors to finance the development of a new detective RPG title — Ibru, the adaptation of a Nobel Prize winning book Anna in the Tombs of the World by Olga Tokarczuk. The game is expected to be released in 2026.