27 Feb — 5 Mar / 2023
Weekly News Digest #9
announced deals' size

$23.49m
NetEase Invests in Newly Founded Studio Flare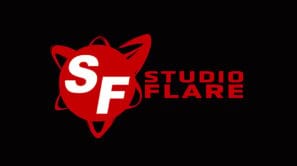 NetEase invests in newly founded Studio Flare
China-based game giant NetEase (NASDAQ: NTES) has invested an undisclosed sum in the newly founded Tokyo-based console games developer Studio Flare. 
Studio Flare is founded by former executive vice president at Marvelous Toshinori Aoki and formerBlazBlue series producer Toshimichi Mori. Both are well-known figures in the Japanese gaming industry, so let's have a closer look at their backgrounds.
Marvelous has been primarily creating console titles with a smaller presence in the PC and mobile markets. The company was formed back in 2011 as a result of the merger between Marvelous Entertainment, AQ Interactive, and Liveware. The studio's best-known portfolio includes a vast catalog of games for several generations of Nintendo and Sony consoles. Some of the most famous titles include Fate/Extella and No More Heroes game series, as well as two Monster Hunter Stories games co-developed with Capcom.
As for BlazBlue, it is a well-known fighting game created by Toshimichi Mori at Arc System Works for arcades in 2008. The game has since grown into a series with many games released across several generations of Sony, Xbox, and Nintendo consoles, as well as on PC. In Q3'23, the new BlazBlue: Cross Tag Edition is expected to come to the new generation of Xbox. The game will also be available on Xbox Game Pass.
We don't know much about Studio Flare's plans, but Aoki and Mori are set to make global games with a strong influence of Japanese culture and a focus on hardcore gamers. 
For originally mobile-focused NetEase, the deal is another step in their recent strategy of PC & Console market expansion. Since consoles have been banned in China for around 14 years (until 2014), NetEase has been historically active in PC and Mobile segments. Now the company is actively looking for more opportunities to reach new audiences and diversify its portfolio.
Thus, at the beginning of the year, NetEase acquired Canada-based PC & Console co-development studio SkyBox Labs. But the biggest step towards the new market was made last year, when the company acquired France-based games developer Quantic Dream, known for such games as Heavy Rain, Beyond: Two Souls, and Detroit: Become Human. As a part of the strategy, NetEase has also invested in such studios as Something Wicked Games, Liquid Swords, Astrid Entertainment, and Rebel Wolves. 
Though Studio Flare is an Asian company, it has a global focus and founders with a proven track record of successful games in the West. The investment might give NetEase more expertise in new genres, local connections on the Japanese gaming scene, and additional knowledge of the Console market.
---
We want to thank MGVC and The Games Fund for supporting this digest.

---
 MERGERS & ACQUISITIONS
Hong Kong-based blockchain and NFT gaming company Animoca Brands (ASX: AB1) announced the acquisition of German-based game developer Sviper via its subsidiary The Sandbox. The acquisition will bring additional development, engineering, and creative talent to The Sandbox's team, as well as expand the company's presence in the German market. The financial terms of the deal were not disclosed.
Saudi Arabia-based company Savvy Gaming Group acquires US-based Esports technology firm Vindex via its subsidiary Esports company ESL FACEIT Group. The financial terms of the deal were not disclosed, but the acquisition is expected to increase ESL FACEIT's production capabilities as an Esports and video game entertainment firm. The move is part of Savvy Gaming Group's strategy to expand its portfolio and establish a stronger foothold in the global esports industry.
VENTURE FINANCING
Champions Round, a US-based fantasy sports startup, has secured $7m in Series A funding in a round co-led by Point72 Ventures, and Goodwater Capital. Pipeline Capital, Quest Venture Partners, Gaingels, and others also participated in this round. The funds will be allocated towards the development of the 'Creator Rooms' feature for  the fantasy sports platform, aimed at creators who wish to monetize a larger audience.
Avalon Corp, a US-based gaming platform, has raised $13m in a funding round co-led by BITKRAFT Ventures, Hashed, Delphi Digital, and Mechanism Capital. Coinbase Ventures, Yield Guild Games, and others also participated in the funding round. The company aims to create a platform that leverages both gaming and blockchain technologies, turning it into a universe for both creators and players.
US-based Web3 game developer Vital XP has raised $3m in a pre-seed funding round led by Streamlined Ventures and Marbruck Investments. The company is currently developing its first title, NFT-based modular shooter Lowlife Forms. The sum will go towards finalizing the first episode of the game, which is expected to be released later that year. The game is said to be multichain, supporting Solana, Ethereum, and other platforms.
India-based casual mobile and web-based games developer Simple Viral Games has raised $486k in a pre-seed round led by WEH Ventures, with participation from Eximius Ventures, PointOne Capital and Force Ventures. The funds will be spent on increasing the workforce and further development of the company's core product, Timepass Games, a platform that includes a set of casual games, e.g. Rubik's cube, Solitaire, 2048, and others.