back to ALL NEWS
Product Overview: NCSOFT, FRVR and Budge Studios
OTHER
11th and 12 Weekly Digests have brought us new investments from South Korea and Portugal, as well as M&A deals from Canada.
Let's look at some of the biggest products from the perspective of core & meta gameplay, and monetization mechanics.
NCSOFT (Cross-platform gaming holding)
South Korean gaming holding NCSOFT (>$1.9B total sales in 2021) has been known mainly for a popular Lineage franchise. This franchise includes a series of core MMORPG games with most of the paying audience coming from South Korea, Japan and Taiwan.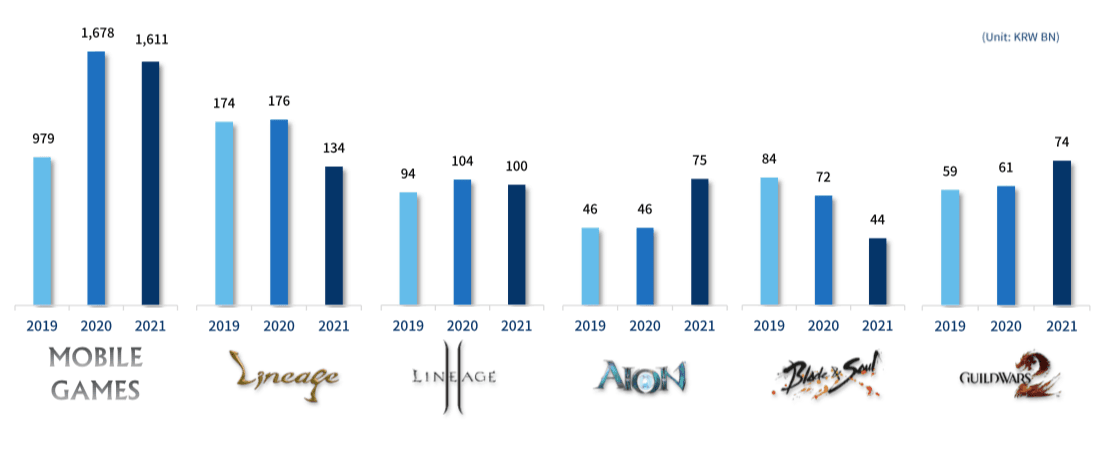 The main revenue drivers in 2021 were three games:
Lineage

(PC & mobile distribution platforms) with more than $88M total sales in Q4 2021.

Lineage 2

(PC & mobile distribution platforms)

with more than $123M total sales in Q4 2021.

 

Lineage W (

mobile distribution platforms)

with more than $293M total sales in Q4 2021.

 
All these games has the same gameplay and monetization model:
— Core gameplay is a third-person action RPG in an open game world where players complete quests and fight different monsters. It allows players to increase their character's level, and buy new equipment.
— Meta gameplay is the mass PvP battles between groups of players (clans).
— Monetization is based on in-app currency which players need to buy/upgrade rare weapons and armor. Also, this currency is used to buy a pet.
The main difference of a new game Lineage W is that it connects different countries (=servers) to bring more players into the open world. Of course, the quality of art and technology are also much higher in the new game version.
FRVR (Web games)
Portugal-based FRVR (1.5B visitors since 2014) is a HTML5 instant gaming platform with 44% of the audience coming from the US, Germany, and France.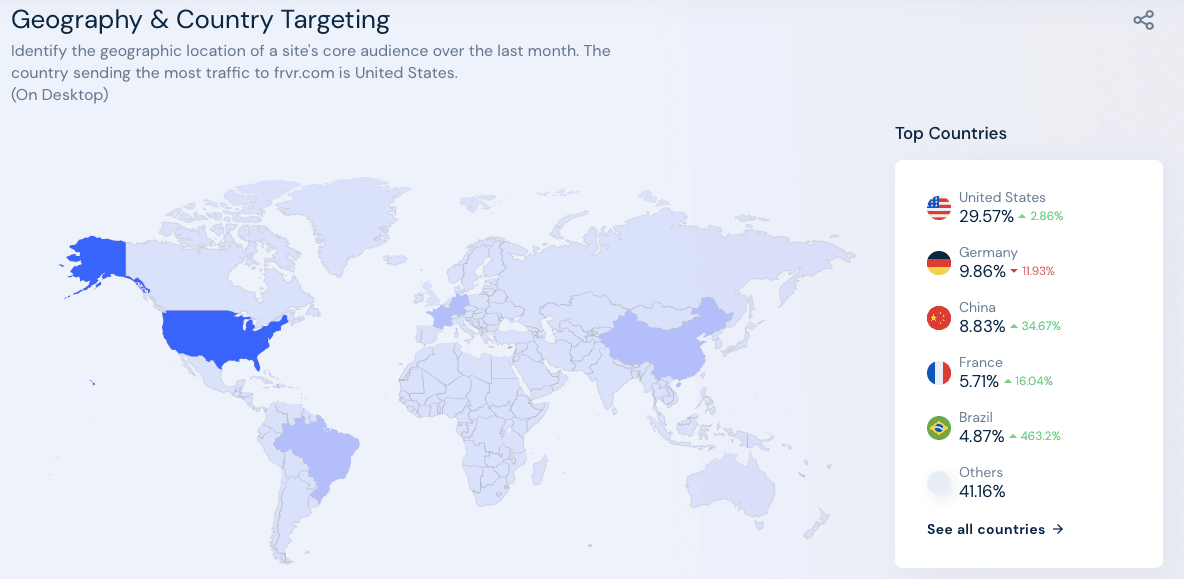 https://www.similarweb.com/website/frvr.com/
~9M players per month launch games instantly from their PC/Mobile devices using the internet browser. Inside, they can choose from thousands of casual puzzles/board games, as well as arcades and sports games.
All games in FRVR have the same monetization model – in-game currency and in-game ads.
Players can buy currency to get more moves, or new skins. Also, players can get in-game boosters by watching video ads.
Budge Studios (Mobile games)
Canada-based Budge Studios ($>122M total revenue and >1.2B downloads since 2014) – mobile kids game developer with more than 50% of the audience coming from Brazil, India, Mexico and other emerging markets.
Their main monetization model is In-App Ads like in most kids games.
At the same time, their main In-App Purchases monetization steam is Subscriptions from the US players.
In most cases players will get character skins, dress and house customizations like in the game ​​Barbie Dreamhouse Adventures (>28M total revenue since July 2018) – casual barbie simulator with tamagotchi mechanics.
The two other biggest games are PAW Patrol Rescue World (28M downloads, >$2.5M total revenue since August 2021), and Hello Kitty Salon (>176M downloads since February 2015):
Patrol Rescue World

Core game play is an arcade car ride on the location. Players also engage with simulator mini-games.

Monetization is based on ads after levels, and in-app purchases to buy a new dogs with a unique car with them.

Hello Kitty Salon

Core game play is a nail coloring simulator with puzzle level mechanics.

Monetization is based on interstitial video ads after levels, and rewarded video ads to open a new skin for nail design.
Written by Artur Davydenko,
Venture Partner at Flyer One Ventures, CRO at HoneyLab