back to ALL NEWS
Savvy Gaming Group Acquires Scopely for $4.9B
M&A
|
ANNOUNCEMENT DATE: 09 APR 2023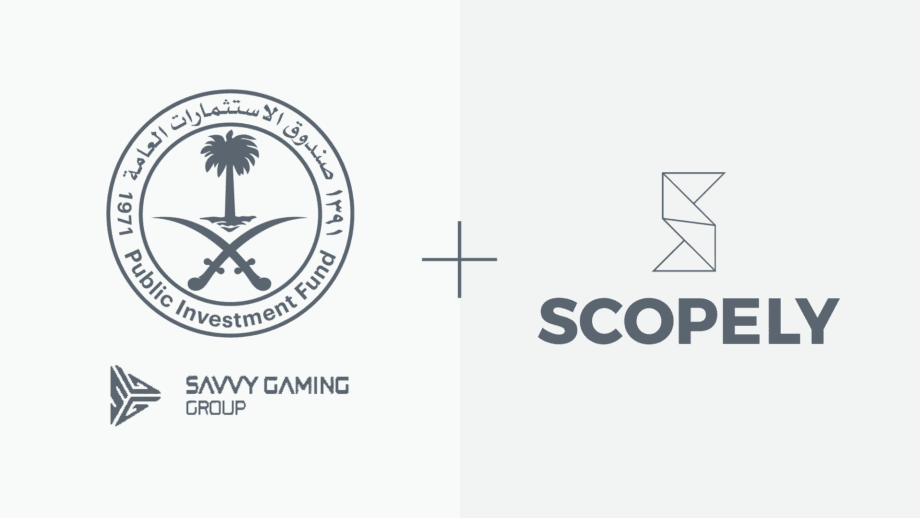 M&A
---
This article is based on our Weekly News Digest #14 from 10.04.2023. If you want to receive such analyses first, be sure to subscribe to our weekly newsletter. There, we analyze the largest deals, elaborating on the financials and strategy behind, while also covering the smaller transactions of the week.
---
Savvy Gaming Group, a subsidiary of Saudi Arabia-based Public Investment Fund (PIF), acquires US-based mobile gaming company Scopely for $4.9B.
The valuation is 48% higher than a $3.3B valuation Scopely boasted during its latest Series E funding round, closed back in Oct'20. However, this is still 10% lower than the $5.4B valuation the company got after its $1B acquisition of GSN Games in Oct'21. The drop in the valuation generally goes in line with the overall cooling down of the economy we described in our 2020-2022 Gaming Deals Activity Report.
Founded in 2011, Scopely is an example of a mobile gaming company that grew via investments and M&As, continuously raising new rounds and acquiring other studios to strengthen its pipeline. As a result, today Scopely has an impressive portfolio of hit titles, many of which got under the company's umbrella as a result of M&A deals:
— In May'19, the company acquired Ireland-based mobile games developer Digit Game Studios, the creator of a popular title Star Trek Fleet Command;
— In Jan'20, Scopely acquired US-based games developer FoxNext Games, the studio behind Marvel Strike Force, for $250m;
— In Apr'20, the company acquired US-based games developer PierPlay, known for its Scrabble Go title;
— In Oct'20, the company bought Spanish mobile games developer Genera Games, the creator of Tuscany Villa;
— In Dec'21, Scopely purchased US-based mobile games developer GSN Games, best known for its titles Solitaire TriPeaks and Bingo Bash, for $1B;
— In Feb'22, Scopely acquired Spain-based mobile games developer Omnidrone, the company behind Titan Brawl;
— In Sep'22, Scopely acquired Stumble Guys IP from Finnish games developer Kitka Games.
The biggest hits of the company today, Star Trek Fleet Command, Marvel Strike Force, Stumble Guys, and Solitaire TriPeaks, ended up in Scopely's profile after the acquisition deals. Overall, the company has acquired 6 studios and an IP. The total size of all deals is unknown, but the announced value is $1.25B.
Thus, M&As played a crucial role in the company's growth and helped to build up the portfolio Scopely is known for today. To make the deals possible and facilitate the growth of the acquired studios, Scopely was actively attracting funding from a vast pull of investors: according to S&P Capital IQ, there were over 60 investors who participated in the rounds of Scopely. Overall, during the period of 2012-2020, the company closed 8 rounds for a total of $998.5m.
Source: InvestGame Database
And this is where the Saudi Arabian Public Investment Fund comes in for the acquisition. So far, this is not only the biggest deal of the year, but also the largest transaction coming from PIF. The closest one in terms of size is $3.6B injected into Nintendo (TYO: 7974), over the course of two minority stake acquisitions.
This is the second acquisition Saudi Arabian Public Investment Fund has made in the last 4 months. In Dec'22 PIF acquired a majority stake in US-based AR developer Magic Leap for $450m. Moreover, in Jan'22 PIF acquired two Esports organizations: ESL Gaming and Faceit, let alone numerous minority acquisitions in public gaming companies like Nintendo (TYO: 7974), Electronic Arts (NASDAQ: EA), Capcom (TYO: 9697), and Activision Blizzard (NASDAQ: ATVI), to name a few.
Overall, since 2020 Saudi Arabian PIF together with its subsidiary Savvy Gaming Group has allocated approximately $16.76B over the course of 15 deals, including this one. We've gathered all the deals in the picture below:
Source: InvestGame Database
The deal is yet another confirmation of the Saudi Arabian government treating the gaming industry as one of the major industries to diversify into. Various minority stakes acquisitions were about gathering information, connections, and expertise from public gaming companies, but the control M&As like ESL, Faceit, Magic Leap, and Scopely show a strong commitment to developing the gaming industry in the region. Now the governmental fund has subsidiaries across Esports, VR tech, and mobile gaming.
What is more important, Scopely has shown reliable expertise in choosing M&A targets. We can easily imagine the newly acquired company using the billions of Saudi Arabian government to make even more deals for even larger considerations. In a certain manner, we can compare Scopely acquisition by Savvy Gaming Group with Zynga acquisition by Take-Two: the last M&As by the US-based gaming company — Storemaven, Popcore, and Gameclub, — are all about increasing Zynga's capabilities. Thus, we might expect more complementary M&As from Savvy to accelerate the further growth of Scopely. Alternatively, PIF might choose to diversify into the PC & Console market. We don't know the details yet, but we are more than sure that more deals are about to come.
Subscribe for our weekly newsletter
Get the weekly digest on all the latest gaming transactions, with the number and size of the deals, as well as the strategic rationale behind them.