14 Jun — 20 Jun / 2021
Weekly News Digest #24
announced deals' size

$5,048m
Nintendo FY'21 Financial Overview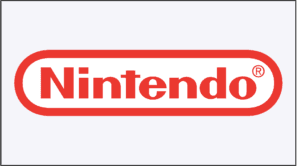 Financials
KRAFTON Plans $5B IPO At $24.6B Market Cap
Public Offering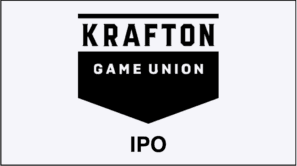 E3 finished just a few days ago, and it surprised us with a bunch of games announcements. We would like to have a closer look at one of the key players of the console gaming market: Japan-based Nintendo, look through its FY'21 financial results and try to predict what we can expect in FY'22.
Strong software products pushed hardware sales
Nintendo reported $15.41B (+34.4% YoY) of Net Sales in FY'21 vs. $12.16B for the previous year. Net Sales growth was primarily driven by strong sales of Nintendo Switch and software for the console — both segments worked in synergy, increasing mutual audience interest.
Strong software sales directly affected the hardware sales. Nintendo Switch was sold in 28.83m units (+37.1% YoY), which is impressive, considering that the console was released in 2017. Total Nintendo Switch sales (both hardware and software) achieved $14.88B for FY'21 vs. $11.14B in FY'20.
However, showing significant growth in its console business, the company still having struggles in mobile.
Source: S&P Capital IQ
Mobile business still underperforming, playing cards segment dropped
Mobile business generated only $515m with 11.3% YoY growth. Despite the strong number of MAU, the revenue numbers still seem to be low for such a gaming giant as Nintendo. In Sep'19 Mario Kart Tour showed a significant spike in downloads (58m), but now the numbers are around 5m installments per month. Since Nintendo owns one of the best-known IPs in the industry, one might think of its mobile segment as one of the most promising areas of development for Nintendo. Collaboration with Niantic on Pikmin mobile installation and upcoming MOBA Pokémon Unite developed with Tencent could push the revenue, but it seems this won't be enough to boost the mobile market revenue, as Pikmin is not such a strong franchise as Zelda or Mario.
Playing Cards was the only segment that dropped in sales compared to FY'20. Its total sales decreased by 44% to $15.4m vs. $27.8m in FY'20. This is quite an obvious impact of COVID-19, since the Playing Card games are based on personal interaction, which was close to impossible during the lockdown. However, we may anticipate a recovery of the segment, as the restrictions are slowly being removed and Pokémon playing cards, based on new installments of the franchise, are about to be released.
Source: AppMagic
Selling, General & Administrative Expenses are still rising
SG&A expenses increased by 18.8% ($2.98B vs. $2.64B in FY'20) but didn't dramatically affect the profit. The growth was mainly driven by an increase of development costs, including outsourcing, since Nintendo is working on several new titles for Nintendo Switch, as the console enters the middle of its lifecycle. Because of higher per-title development costs than on the past platforms, R&D expenses will continue to rise. In addition, the development of the next generation of hardware begins years before the actual launch, with R&D expenses rising as the release date approaches.
Sustainable operating profit growth by the strong support of digital and software sales
Operating profit almost doubled, reaching $5.82B (+81.8% YoY) vs. $3.36B in FY'20. Such strong growth mainly relates to high software sales results and the increase of digital game distribution revenue, which reached $3.18B (+68.5% YoY). Customers continue to shift towards digital content consumption, with COVID-19 provoking a further change in their buying behavior — this is fair for the industry as a whole.
Future and existing product portfolio
Nintendo exclusive pipeline continues its strong sales performance, achieving impressive results for Animal Crossing: New Horizons (20.85m for FY'21, total sales — 32.63m), Mario Kart 8 Deluxe (10.62m for FY'21, total sales — 35.39m), and Ring Fit Adventure (7.38m for FY'21, total sales — 10.11m). In addition, the celebration of the 35th anniversary of the Mario franchise contributed strongly to sales with Super Mario 3D All-Stars (9.01m sales) and Super Mario 3D World + Bowser's Fury (5.59m sales) releases.
For FY '22 the expectation is also high, since the company plans to release several 1st party games during CY'21, including Miitopia in May, Mario Golf: Super Rush in June, and The Legend of Zelda: Skyward Sword HD in July. In addition, the Pokémon series expects new installments of Pokémon Brilliant Diamond and Pokémon Shining Pearl in autumn 2021. Nintendo plans a wide variety of third-party titles to be released as well. And some of them are already on sale, including exclusive Monster Hunter Rise with 7m units sold to date.
What's Next?
While some other gaming companies focus on the development of ecosystems, Nintendo continues to follow its own path and to focus on the traditional console strategy — games selling hardware. As for now, this strategy works well. Whether it's successful in the future is an open question. There are plenty of rumors about an upgraded version of the Nintendo Switch (which might be called Switch Pro), but still no confirmation from the company. Updated hardware can possibly boost sales and increase the production abilities of the console as happened with PS4 Pro and Xbox One X.
On a recent E3 presentation, Nintendo announced a big number of upcoming titles from third-party developers, including Life is Strange franchise, Tony Hawk Pro Skater 1&2 collection, Monster Hunter Stories 2, Mario+Rabbits Sparks of Hope, etc. and strong 1st party exclusive games, presented by Shin Megami Tensei V, Advance Wars, WarioWare, Metroid Dread, and Mario Party Superstars. In addition, the highly anticipated sequel of The Legend of Zelda Breath of the Wild is scheduled to be released in 2022.
Taking into consideration that Nintendo never reveals all of its games in one presentation, we can expect a bunch of new titles to be announced later this year. However, there are still many areas to improve. With such a big number of well-known franchises, Nintendo can easily grab a significant part of the mobile market share and increase revenues from mobile apps. Switch's future seems bright and profitable already, but it might be even better if accelerating the mobile market expansion attracts more players, who are not yet familiar with Nintendo Switch.
(Written by Andrei Zubov and Vladimir Sergeevykh)
South Korean gaming holding Krafton has submitted a securities declaration to the Financial Services Commission, and now prepares for the initial public offering on the Korea Exchange Market (KRX) in Jul'21.
The company will offer 10 million shares for purchase (70% new shares and 30% existing) and expects to raise up to $5B (5.6 trillion KRW) at a $24.6B market cap (28 trillion KRW) — this could become the biggest IPO in South Korea since Samsung Life Insurance. We expect the IPO to make Krafton one of the top-10 gaming companies by market cap in the world, and the biggest gaming company in South Korea.
Read more at Master the Meta or check the full version on our Website.
(Written by Andrei Zubov and Vladimir Sergeevykh)
MERGERS & ACQUISITIONS
American mobile monetization company Vungle has acquired US-based influencer marketing platform JetFuel for an undisclosed sum. Earlier this year, Vungle has made two other acquisitions: Finland-based SaaS mobile gaming analytics company GameRefinery and American ad-tech solutions provider TreSensa Technologies.
Indian gaming company Nazara Technologies has entered into an agreement to acquire a 69.8% stake in Turkish marketing agency for gaming companies Publishme for ad undisclosed consideration.
US-based play-to-earn company Influence Mobile has acquired Canada-based ad-tech company Blind Ferret Entertainment.
 VENTURE FINANCING
UK-based VR gaming company Otherworld has announced the closing of a new $4m Series A round, led by Edge Investments. The proceeds will help the company to open new locations and further develop its core technologies.
Philippines-based platform for play-to-earn gaming enthusiasts Yield Guild Games has raised $4m in Series A funding round led by BITKRAFT. The round was a step forward for the company — its seed funding was received mainly in crypto from less known investors.