15 Aug — 21 Aug / 2022
Weekly News Digest #34
announced deals' size

$927m
Embracer announces a total of 9 acquisitions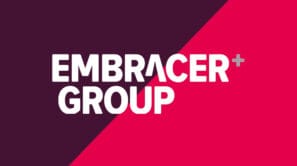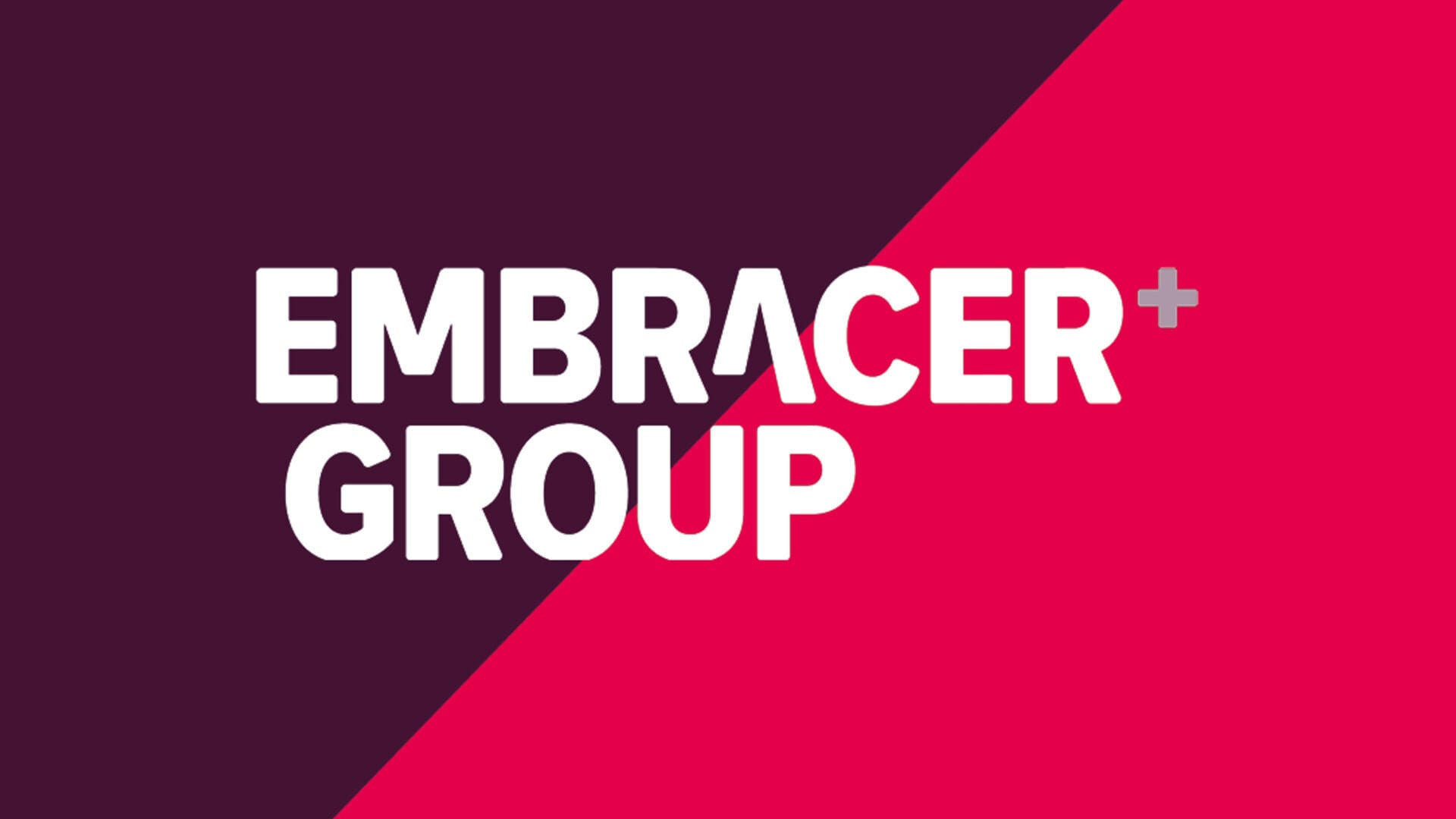 Sweden-based video games holding company Embracer Group (SSE: EMBRAC B) has announced six acquisitions for a total amount of $765m (SEK 8.2B), comprising of:
— An upfront consideration of $560m, of which $392m is paid in cash at closing, $121m in cash is paid in 12 months, and $47m is paid with Embracer B shares;
— An earn-out consideration of maximum $205m paid over up to 7 years, of which $140m will be paid in cash and $60m will be paid with Embracer B shares.
Together, the companies expected to generate $168m in net sales and up to $70m in adj. EBIT for the FY'23 (1 April 2022 until 31 March 2023); $224m in net sales and up to $89m in adj. EBIT for the FY'24; $327m in net sales, and up to $140m in adj. EBIT for the FY'25. 
Three more of the companies have been acquired via Embracer's newly launched subsidiary Freemode. We will have a closer look at it further; two of the companies have been acquired by Saber Interactive; the last acquisition has no information disclosed about it. Before diving into the detailed overview of the acquired companies, let's have a look at the new subsidiary and three other acquisitions.
Embracer Freemode and a few more M&As
With the M&A announcements, Embracer disclosed the opening of Freemode — the company's 11th Operative Group, which focuses on 6 broad and diverse business market segments: Retro/Classic/Heritage Gaming & Entertainment, Game Development & Production, Devices, Gear & Collectables, Community & Ecommerce, New Idea & Technology Incubation and Production Services.
Alongside the Freemode announcement, Embracer reported three studios acquired by the newly launched subsidiary:

— First ever Japan-based studio joining Embracer became the arcade games developer Tatsujin, led by Masahiro Yuge, one of the founders of the arcade games studio Toaplan. The rights to Toaplan's arcade games catalog will be acquired along Tatsujin, which greatly increases Embracer presence both in Japan and arcade gaming;
— Swedish retro games studio Bitwave Games, which will work on porting Toaplan's classic shoot 'em up games to PC, as well as NES/Famicom classic platformer Gimmick! on consoles in the west. The deal will also allow Bitwave to expand the internal development team and create a publishing division;
— UK-based gaming accessory brand Gioteck, which is expected to collaborate with other Embracer's subsidiaries, as well as the wider gaming industry.
Apart from the newly bought companies, Freemode will also operate other subsidiaries within the group: Game Outlet Europe (Sweden), Clear River Games (Sweden), Quantic Lab (Romania), C77 Entertainment (USA), and Grimfrost (Sweden).
Five announced M&As
Tripwire Interactive
Founded in 2005, Tripwire Interactive is a US-based PC & Сonsole games developer known for several gaming series, including Killing Floor (35 million players), Rising Storm (14 million players), and Maneater (16 million players). The company also has its publishing division which has recently released such games as Chivalry 2, and is about to publish Espire 2 and Deceive Inc. The studio will operate under Saber Interactive.
Tuxedo Labs
Established in 2019, Tuxedo Labs is a Swedish PC & Сonsole game developing studio known for its sandbox game with a fully destructible environment Teardown. The game was launched in early access around 2 years ago, and sold over a million copies after its official launch in Apr'22. With this deal, Saber Interactive expanded its portfolio with a team experienced in physics-based technology and game design, as well as a young IP, which has already found its audience. The transaction was closed on 1 July 2022, the studio now operates under Saber Interactive.
Limited Run Games
Founded in 2015 and headquartered in the US, Limited Run is a collector-focused distributor of physical games. The company is also responsible for Carbon Engine development technology, which helps to port old games to modern platforms; this goes in line with the retro gaming focus of Freemode, which will operate Limited Run Games after the deal is closed.
Middle-earth Enterprises
US-based The Saul Zaentz Company will sell its Middle-earth Enterprises division to Freemode. For more than 45 years, Middle-earth Enterprises has been producing and licensing a vast variety of video games, board games, stage productions, and merchandise based on The Lord of the Rings and The Hobbit IPs. The deal allows Embracer to expand further into the Middle-earth franchise — in Mar'22 Embracer closed a $3.1B acquisition of Asmodee, which is responsible for more than a dozen board games with over 100 expansions, all based on the franchise. The deal goes in line with Embracer's trans-media approach and might work especially well if the upcoming Amazon series based on The Lord of The Rings IP manages to increase the interest in the franchise. As for gaming, there might also be plenty of opportunities: we have not seen any successful PC & Сonsole game installments since the Middle-earth dilogy developed by Monolith Productions (released in 2014 and 2017), while Amazon's MMO was canceled last year. The transaction is being made via Freemode subsidiary.
Singtrix
US-based Singtrix was founded back in 2011 to create a vocal processing effects technology for karaoke, gaming, and entertainment. The acquisition will expand Freemode's technology stack for future music and audio gaming products, while the already existing Singtrix's vocal platform Singtrix will be integrated into various music games, streaming, and mobile franchises.
Strategic Rationale: Niche Gamers, Trans-media and Strong IPs
First, by establishing a Freemode division, Embracer is scaling its business and diversifying its portfolio with more niche gaming segments. Retro, porting and arcade gaming businesses form the core of Freemode strategy, which reflects the audience Embracer is aiming at, — experienced gamers in love with the industry and its legacy. The same goes for rare physical copies of the games, gaming peripherals, or vocal instruments — something which attracts much smaller groups, compared to the wider gaming audiences.
Another part of Freemode's strategy goes in line with the values of the overall group: a good IP worth investing in. Earlier this year, Embracer paid $300m for Crystal Dynamics, Eidos-Montréal, and Square Enix Montréal, which brought Tomb Raider, Deus Ex, Thief, and Legacy of Kain to the group's portfolio. Through dozens of acquisitions Embracer has accumulated more than enough expertise and tech capabilities, and now it seems like the company starts to pay more attention to the recognizable franchises, so that it could use the wide resources available to bring more installments and reach the audience already won by the IPs. Currently, there are over 270 IPs owned by the company, which is quite a lot, isn't it?
Trans-media approach is still one of the key focuses of the group. All the IPs on hand provide many opportunities for going beyond video games to cinematography, board games, streaming, music, and merchandise production. This may bring along synergy effects, since each of the new installments, regardless of its medium, can increase the overall recognition of a particular franchise.
Overall, Embracer continues to make everything possible to become the household powerhouse of the gaming industry, and everything around it. In 2020, it was a strong step for Embracer to expand to the mobile platform with Deca Games acquisition. In 2022, we see the company covering the core gaming businesses and going into the more niche and experimental products, from Viking merchandise production to vocal changing platform. Considering this, we might heavily expect more unusual M&As targeted for specific audiences along with the acquisitions of more time-proved IPs.
However, there are a few issues with this approach. First, It is very hard to manage such a behemoth of IPs, studios, products, and staff. The expected synergy might not be reached because of management challenges, complicated business structure, and twisted internal communication. Second, сonsidering the number of M&As Embracer does every year, there is a high chance that some of them will not perform as expected, which may potentially lead to layoffs or the selling/closing of some of the subsidiaries. This may have a negative influence on the share price and stop the financial flow driven by private offerings, which, in turn, will stop the M&A spree and decrease the resources on hand.
Whatever scenario we see in the future, it will indeed be a fascinating journey to follow.
---
We want to thank Hiro Capital and The Games Fund for supporting this digest.


---
MERGERS & ACQUISITIONS
Sweden-based video game company Aonic Group has acquired German-based marketing company Exmox for almost $100m. The exact terms of the deal are not disclosed, however, the acquisition is following a previous announcement of the company to invest $100m in a gaming company. As a result of the acquisition, Aonic will improve its advertising capabilities and get Exmox's marketing platform.
 VENTURE FINANCING
US-based machine learning startup Modulate has raised $30m in Series A funding. The round was led by Lakestar, with participation from existing investors Everblue Management, Hyperplane Ventures and others. The funds will go towards the development of ToxMod — an AI tool which scans voice chats using machine learning to find toxic players in online games.
India-based digital entertainment startup Rusk Media has raised $9m in Series A funding. The round was co-led by DAOL Investment, and Audacity Venture Capital, with participation from InfoEdge Ventures, Mistry Ventures, and Survam Partners. The funds will be used for creating a user-generated social gaming platform using blockchain technologies. 
US-based PC & Сonsole game developer Atom Switch has raised $3.4m the funding. Hiro Capital, and 1Up Ventures have participated in this round. The funds will go toward the development of the premiere title InfestStation — a multiplayer FPS build on Unreal Engine 5. 
Netherlands-based blockchain game developer DreamFuel Games has raised $3.6m in funding. SkyVision Capital, Jump Capital, OKX Blockdream Venture, and others have participated in this round. The fund will be used for the development of Infinity Skies — a sandbox game with blockchain technologies.