back to ALL NEWS
Sony reported FY2020 results — gaming segment robust growth and promising future
OTHER
Japan-based tech giant Sony (TYO: 6758; NYSE: SONY) has revealed its FY'20 results, showing an impressive growth of the Game and Network Services segment.
---
This article is based on our Weekly News Digest #21 from 31.05.2021. If you want to receive such analyses first, be sure to subscribe to our weekly newsletter. There, we analyze the largest deals, elaborating on the financials and strategy behind, while also covering the smaller transactions of the week.
---
Gaming — one of the core revenue drivers
In FY'20 ended Mar'31, Sony reported $85B Revenue (+8.95% YoY growth). Revenue growth was primarily driven by the Game and Network Services (G&NS) segment, which generated approximately $25B or 29.5% of total Revenue — the most successful year of G&NS segment so far (+34.4% YoY).
As for profitability, the company historically tends to demonstrate a significant fall in operating profit during the console launch years. However, with the PS5 this was not the case — operating income has increased by 43.5% reaching $3.2B. We observe two primary reasons for this:
Best-in-history number of units sold at launch resulting in quick achieving break-even point. The PS5 launch is considered the most successful launch in the consoles' history with 7.8m units sold over the 4 months period, despite the global semi-conductors shortage. This beats the previous PS4 record by 0.2m consoles. What is even more impressive is that PS5 production is expected to break even next month.

Diversified revenue stream with 80% coming from Software, Services, and Peripherals, less dependent on new console launch (PS4 generated 95% of PS store revenue). Physical console sales accounted for only 20% in FY20, whereas in FY'13 (PS4 launch) consoles contributed 47% in G&NS Revenue structure. Post-pandemic games engagement also played a crucial role in such impressive growth of software and services income.
Increased user engagement and the rise of F2P
The newly launched PS5 has already demonstrated a significant increase in users' engagement. In fact, the PS5 user adoption level is considerably higher than that of PS4 (+21% MAU in Mar'21 vs Mar'14). During the first 4 months, the PS5 players spent 15% more money on Full Games and Add-ons than PS4 players.
For the 4 months since the launch of PS5 the share of Add-on sales saw a 231% increase compared to the same period since the launch of PS4. Moreover, PS5 Digital Edition generates 16% more from Add-ons than the PS5 standard edition. This is another sign of the industry moving towards F2P digital games and GaaS monetization.
As for PlayStation Plus, it has continued to demonstrate strong growth since its launch in 2010. Currently, it has ~48m active subscribers which is almost 45% of the total PlayStation platform's MAU (109m). According to Sony, 40% of subscribers are paying for the subscription because of Online Multiplayer feature, while 30% comes for Monthly Free games.
F2P model has been implemented on PS since 2013 (launch of War Thunder) and started to gain popularity after the release of Fortnite in 2016. During the next 4 years, we saw the rise of Call of Duty Warzone, Apex Legends, Genshin Impact, Rocket League, and many other F2P titles. In FY2020, F2P segment delivered over 25% of total PlayStation store consumer spends, which is a significant growth compared to 5% in 2016.
Future Strategy
Sony expects further domination on the console market and plans to achieve new records with PS5. Currently, there are not many PS5 exclusives (Returnal, Demon's Souls), but the company has a strong pipeline of AAA titles, including God of War: Ragnarök, Ratchet & Clank, and Horizon Forbidden West.
The company plans to expand its presence on all platforms, gradually moving away from its pure console model to a multiplatform franchise ecosystem releasing more PC & mobile titles. This comes as no surprise, considering the successful releases of Detroit: Become Human, Death Stranding, Horizon Zero Dawn, and Days Gone on PC. Expansion on PC will also support Sony's focus on the Chinese market, where Consoles are not as popular as in the Western countries. Sony will also significantly increase the marketing investments in China and plans to sell 2 times more PS5 consoles than PS4.
Sony goes beyond pure game development, publishing, and distribution businesses, building ecosystems around PS Now cloud gaming, next-gen VR hardware, PS games' animation, and film adaptations (Uncharted movie and The Last of Us TV series).
And yes, Sony plans to establish new external partnerships and further increase its M&A activity, so we are looking to write more about Sony and its potential acquisitions.
Written by Andrei Zubov
Read more
19 May 2021
AppLovin has announced its Q1'21 financial results: over $60...
Japan-based tech giant Sony (TYO: 6758; NYSE: SONY) has revealed its FY'20 results, showing an impressive growth of the Game and ...
READ MORE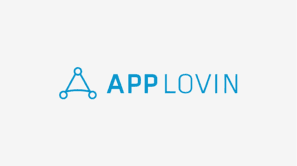 OTHER