18 Apr — 24 Apr / 2022
Weekly News Digest #17
announced deals' size

$416m
ProbablyMonsters has raised $250m in Series A round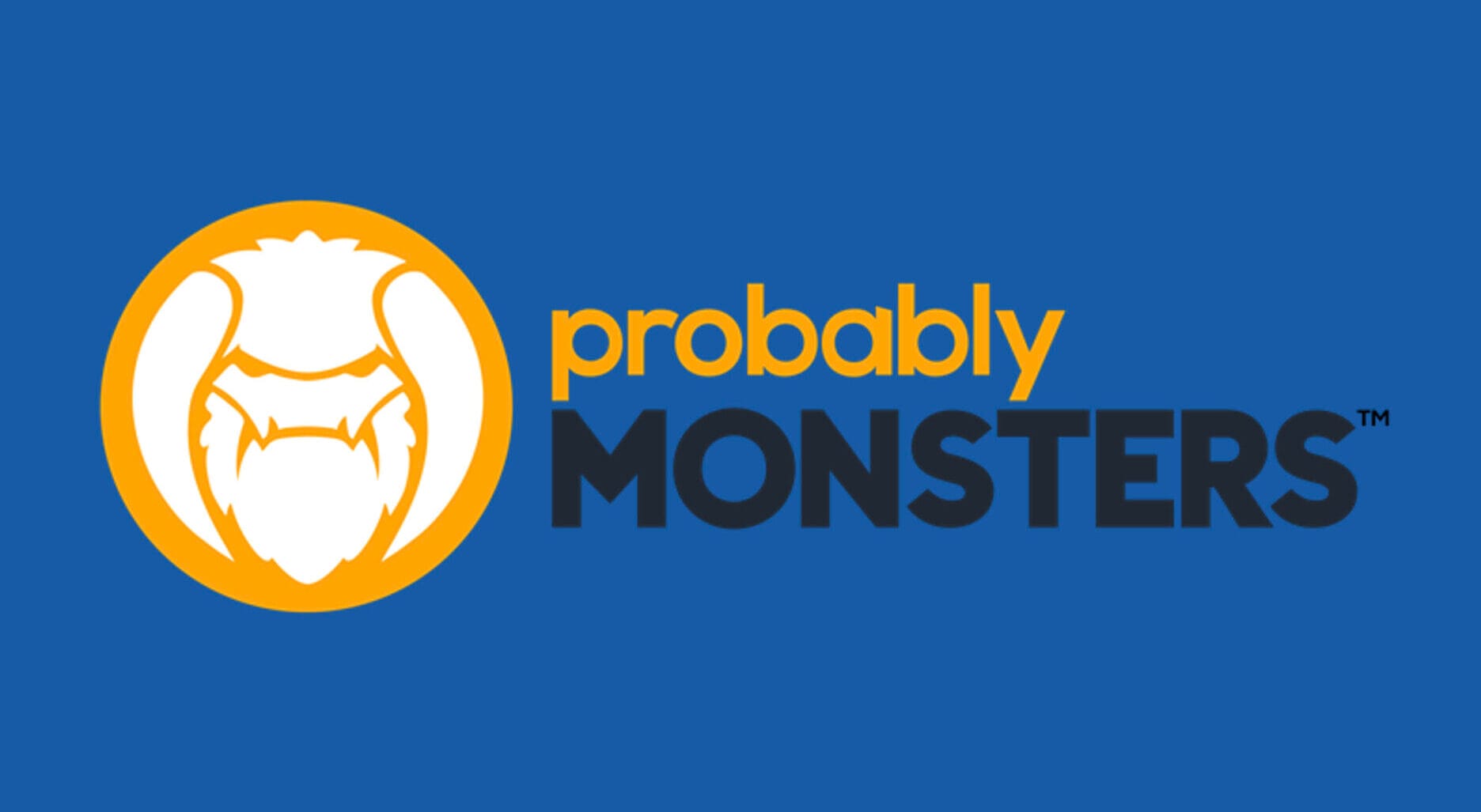 US-based independent game company ProbablyMonsters, which builds and sustains a family of AAA game studios, has closed a $250m in Series A round led by LKCM Headwater Investments. This is the same round announced in Sep'21, when ProbablyMonsters raised $200m, which at that time was (and still is) the largest Series A raise in the gaming industry.
ProbablyMonsters was founded in 2016 by the former Bungie president and CEO Harold Ryan. The company has over 230 employees that have collectively worked in more than 70 major gaming companies.
The proceeds will support further growth of the company, including the development of three AAA games ProbablyMonsters is currently working on:
— Firewalk team led by Activision Publishing's former employee Tony Hsu is working on a yet to be announced multiplayer AAA game. In Apr'21, the studio entered into an agreement with Sony Interactive Entertainment to become its exclusive publishing partner for the Game;
— Cauldron team led by ex-Bungie art director Dave Matthews is developing an undisclosed single-player adventure game;
— The yet-unnamed RPG-focused studio is reportedly developing an open-world co-op game.
The $250m Series A round is still a record one in the games industry. However, this March we saw blockchain company Yuga Labs raising $450m of Seed funding — founded in 2021, the company has already reached $4B post-money valuation. Unlike ProbablyMonsters, Yuga Labs has grown not because of its game development expertise, but because of its popular NFT collections, and decided to join the games industry (via a P2E metaverse game) after it has already found some considerable success. Considering the growth of the blockchain-powered gaming we have been observing for over a year now, we may suggest that the next company breaking ProbablyMonsters' record might as well be a P2E games developer.
---
We want to thank Hiro Capital and The Games Fund for supporting this digest.


---
MERGERS & ACQUISITIONS
UPDATE: Sweden-based Modern Times Group (ST: MTGB) announced the closing of the transaction to divest Sweden-based esports company ESL Gaming to Saudi-Arabia based Savvy Gaming Group. MTG will continue to operate as a pure gaming holding.
Denmark-based sports betting media group Better Collective acquires international FIFA community platform FUTBIN and its related assets. The total deal value is up to $113.3m, including an upfront consideration of $75.5m paid in cash and newly-issued shares, and earn-out payments of up to $37.8m based on the company performance for the next two years. FUTBIN currently has around 50 million monthly users, and Better Collective plans to create synergies across its esports portfolio with this deal.
Sweden-based gaming holding Enad Global 7 (ST: EG7) announced its plans to sell its Russia-based subsidiary Innova for $34.3m. The sale is intended to be structured as a management buy-out with a fixed price and approval from shareholders. The EG7 decision is based on the current political and economical situation and upon completion of the deal, EG7 will no longer have operations in Russia. Innova is known as a publisher of MMO games in Russia and CIS markets, including such titles as Lineage II, Aion, Blade & Soul, Point Blank, and was acquired by EG7 last year.
Sweden-based gaming giant Embracer (SSE: EMBRAC B) announced the acquisition of US-based PC&console games developer Lost Boys via its US-based subsidiary Gearbox Entertainment. Financial terms of the deal are not disclosed. Lost Boys will continue to operate independently as a Gearbox subsidiary. The acquisition follows the recent release of Tiny Tina's Wonderlands which was developed by both companies together and was warmly welcomed both by players and critics as a spin-off of Borderlands franchise. In addition, Lost Boys worked as co-developer on such titles as Call of Duty, ​​PUBG and others.
VENTURE FINANCING
US-based independent gaming studio One More Game has raised $22m in Series A funding. The round was led by Lightspeed Venture Partners, with Griffin Gaming Partners, and Andreessen Horowitz also participating. The funding will be used towards the promotion and release of the recently announced debut strategy title Spellcraft.
Saudi-Arabia based mobile games developer Spoilz Games has raised $693k in Pre-Seed funding. Several unannounced angel investors have participated in this round. The studio was founded 2 years ago, and has already launched three titles on the MENA market: Jet Warrior, Re-Train, and Smack Sack. The funding will be used for the further growth of the company and expansion into the international markets.
France-based mobile analytical advertising company Tempr has raised $5m in the latest funding. The round was made by Adikteev — a retargeting and cross-promotion platform company. The funds will be used towards the further development of Tempr's forecasting and automation UA platform.
UK-based 3D production technology company M-XR has received an investment from US-based gaming and tech giant Epic Games. The amount of the investment is undisclosed. The funds will be used towards creating more software solutions to help creators produce 3D models at scale.
US-based MMO games developer Playable Worlds has raised $25m in Series B funding. The round was led by Kakao Games with participation from BITKRAFT Ventures, Galaxy Interactive, and others. The funding will go towards the expansion of the studio's team and further development of an unannounced MMO game.
VENTURE FINANCING
Newly-established US-based fund Tower 26 has raised $50m to invest in VR gaming and metaverse startups.