31 Jan — 6 Feb / 2022
Weekly News Digest #6
announced deals' size

$4.2B
Sony acquires Bungie for $3.6B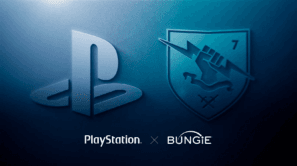 Azerion went public at $1.2B market cap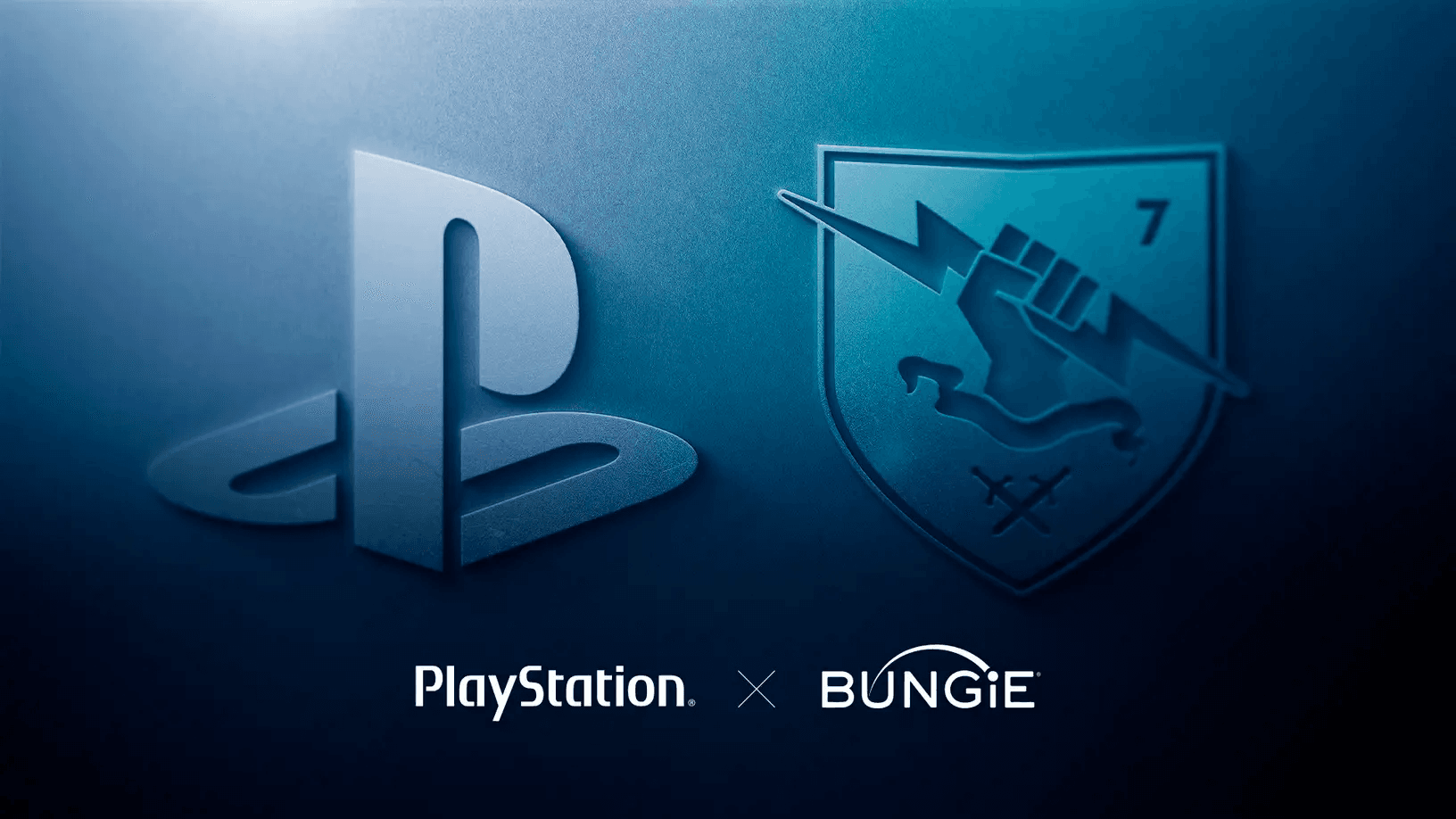 Sony Interactive Entertainment (TYO: 6758; NYSE: SONY) acquires 100% of US-based Bungie, an original developer of Halo series, and a studio behind Destiny franchise, for the total consideration amount of $3.6B.
Transaction details
The total purchase price consists of:
— The initial consideration of $2.4B, paid upon the closure of the transaction;
— $1.2B paid through employee incentives (⅔ of the sum will be paid during the next two years after the acquisition is complete).
Considering the structure of the deal, we can safely say that Sony pays only $2.4B. The rest of the consideration depends on the future shareholder's structure, and may be less than $1.2B or even be considered as operating expenses of the combined company. If we take $2.4B as the deal size, the consideration is 32% of the Microsoft-ZeniMax deal ($7.5B). Considering that since Sep '21, when ZeniMax acquisition was initially announced, the M&A activity in the industry has been breaking records over and over again, the purchase doesn't seem overpriced now, especially taking into account the strategy behind it.
Strategic rationale
First of all, Bungie is expected to keep its creative freedom. The company will continue to focus on supporting and expanding the Destiny franchise, while also working on new IPs. In its special FAQ, Bungie consistently stated that the game will not become PlayStation exclusive, remaining a multiplatform experience.
So while the largest acquisitions of the previous month (Microsoft buying Activision Blizzard, and Take-Two purchasing Zynga) were mainly focused on broadening the buyers' portfolio, the Sony and Bungie deal has a different rationale. This time it's more about the expertise and the technology experience of the 900-people team (same as it was with the previous acquisitions of Sony, or with EA acquiring Codemasters).
Currently, Sony's subsidiary studios show success mostly in its premium titles, and lack presence in the GaaS segment. That is why the Bungie acquisition is so important for Sony. The developer has proven success in creating and operating live game services. The company showed multiple times that it can not only feel the trends of the market but to create new ones — after Destiny was released, many teams tried to replicate the game's success formula. The company knows both how to attract new players, and how to retain the old ones. Having this expertise on hand, Sony can further expand into live game services and diversify its revenue streams. Together, the companies plan to launch more than 10 live service games by Mar'26.
Moreover, Bungie has significant expertise in developing high-quality FPS, which can be used to give a new life to Sony's existing portfolio of shooter IPs, such as Resistance and Killzone. Further yet, Bungie acquisition goes in line with the relatively recent interest of Sony in PC gaming — the company is about to release around 50 games on Steam via its newly-established entity PlayStation PC.
Netherlands-based media and technology company Azerion (ENXTAM: AZRN) went public on Euronext Amsterdam Stock Exchange at $1.2B market capitalization. Based on the company's forecasted financial performance in 2021, Azerion is 3x EV/Revenue '21.
In Dec '21, the company entered into a business combination agreement with EFIC1 special purpose acquisition company (SPAC) to go public via de-SPAC. Last week, the merger was successfully completed. As a result, Azerion received total gross primary cash proceeds of ~$106.4m, including ~$80m funding from the EFIC1 escrow account, and $26.4m from a sponsor and co-investor commitment. After the completion of the transaction and covering its costs, Azerion has ~$64m of net primary cash proceeds. The company plans to use the funds to support its future M&A activity, and further invest in organic growth initiatives.
Founded in 2014, Azerion combines gaming and ad-tech business. The company is mostly known for its HTML 5-gaming platforms, including GameDistribution. Overall, the combined number of games presented by 2000+ gaming portals exceeds 16k with 425 million MAU. You can read more about Azerion's business and financials in one of our previous digests.
This InvestGame Weekly Digest is supported by Hiro Capital, investors in the future.
 MERGERS & ACQUISITIONS
UPDATE: Sweden-based gaming giant Stillfront has completed the acquisition of Hong Kong-based mobile games publisher 6waves and has issued 2,913,857 new shares. 6waves adds several top-grossing strategy titles to Stillfront's portfolio, and provides a platform with local expertise for further growth in East Asia.
UK-based Android games distribution company Flexion Mobile announced an investment agreement with German-based mobile marketing start-up Liteup Media UG. As per the agreement, Flexion will purchase 20% of Liteup's shares for $500k and will have a right to buy an additional 20% in the company at a fixed valuation of $2.5m. Moreover, Flexion can acquire the rest of the company in 2025 for a multiple of gross profit according to the signed option agreement. The deal is made according to Flexion strategy to expand its service for games developing companies.
US-based F2P games publisher Tilting Point has purchased a majority stake in Korea-based mobile games developer AN Games for an undisclosed amount. The deal will elevate the publisher's presence in Korea and bolster its expertise within the 4X strategy genre. Companies have previously worked together on scaling Astrokings.
US-based public media group New York Times has purchased word game Wordle from its creator for an undisclosed seven-figure sum. Financial terms are not disclosed, but NYT wants to use the game to boost its online subscriptions.
US-based cross-play platform developer and publisher for eSports and video games TLM Partners has acquired the WWII strategy game Heroes & Generals from its developer Denmark-based RETO MOTO. The financial terms of the deal are not disclosed. With this acquisition, TLM expands the F2P game's business and continues its further development.
VENTURE FINANCING
The blockchain-based startup that builds, operates, and invests in web3 applications Nestcoin has raised $6.45m in Pre-Seed funding. Alameda Research, Distributed Global, Alter Global, Serena Ventures, and others have participated in the round. The funding will go towards crypto and Web-3 adoption in the Africa region via the development of its own Metaverse Magna (MVM) and investments in web3 projects.
Canada-based games developer with a focus on user-generated content in Minecraft and Roblox Voldex has raised $3m in new funding. The round was led by Dune Ventures with participation from Makers Fund, POW! Interactive, and others. The funding will be used towards further expansion in the Roblox platform.
US-based video games coaching platform Metafy has raised $25m in Series A funding. The round was led by Tiger Global and Seven Seven Six. The funding will go towards the expansion of staff and for more acquisitions in the future.
US-based newly formed game developer Lost Lake Games, founded by former Blizzard Entertainment and Rockstar employees, has raised $5m in Seed funding. The round was led by Bitkraft Ventures with participation from Lightspeed Venture Partners, Moon Holdings, and 1UP Ventures. The funding will be used for the expansion of the development team and the production of the first title of the studio.
US-based platform that gamifies livestreams Azarus has raised $4m in Seed funding. Gaingels, Red Beard Ventures, and others have participated in the round. The funding will be used ​​to expand the platform's presence in the top 10 games on Twitch, develop its fan-based economy, increase the number of streamers and esports partnerships.
UK-based mobile game developer Ant Workshop has received an undisclosed seven-figure amount from UK-based ventures company Chroma Ventures. The funding will go towards the development of the first title from the studio, Dungeon Golf. Additionally, the company plans to expand its team which currently consists of 8 members.
UK-based gaming company Rebellion has received an undisclosed eight-figure amount from UK-based Investment bank and financial services holding company HSBC. The financial terms are not disclosed, but the funding will go towards scaling up its business. With that investment, Rebellion already purchased a new office in Oxford for London HQ and plans to open new offices as well. The company is mostly known for franchises like Sniper Elite, Evil Genius, Zombie Army, and Lords of Real.
PUBLIC OFFERINGS
Luxembourg-based special purpose acquisition company Hiro Metaverse Acquisitions, an affiliate of UK-based venture capital fund Hiro Capital, announced its plan regarding the listing on London Stock Exchange ("LSE"). The company plans to attract up to $155m through the listing. Hiro Metaverse Acquisitions will focus on investments in video games, esports, interactive streaming, GenZ social networks, connected fitness & wellness, and metaverse companies located in the UK, Europe, and Israel.
China-based Esports company VSPN has filed for an IPO with the Hong Kong Stock Exchange ("HKEX"). The company plans to use potentially attracted investment towards growing its infrastructure, expanding overseas, and making improvements to its business model.